"We want to meet expectations"
The corona pandemic, the economic slump, Brexit: Merkel wants to meet the high expectations of Germany's EU Council Presidency.
29.06.2020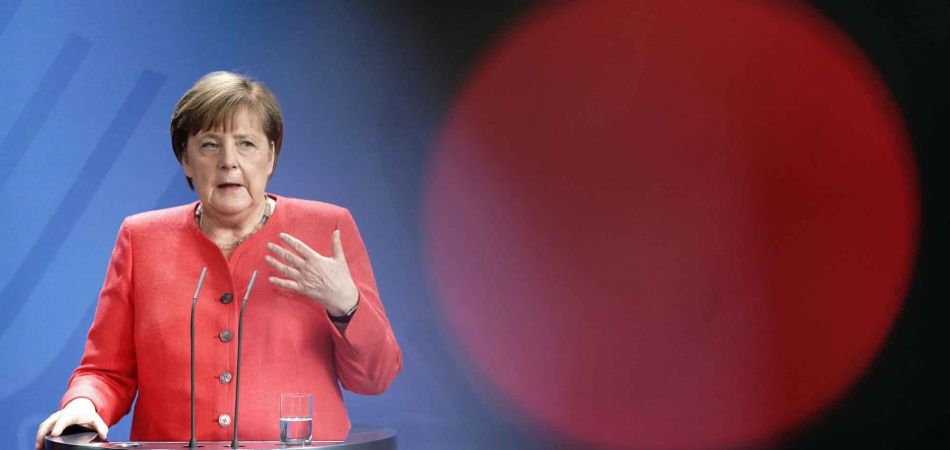 Berlin (dpa) – Just before Germany's EU Council Presidency begins, the country's Federal Government sees itself facing high expectations in Europe. «We want to meet these expectations by working to ensure that we all get out of the crisis together, while at the same time preparing Europe for the future», said Chancellor Angela Merkel (CDU) in her weekly video message on Saturday. She explained that the challenges go far beyond dealing directly with the corona pandemic. Merkel reminded viewers that Germany had set the slogan of «Together. Making Europe strong again» for its Council Presidency. «And this is precisely what I will be working towards with all of my strength.»
This Wednesday will see Germany take over the EU Council Presidency from Croatia. Its six-month stint will focus on the corona crisis and on tackling its economic and social consequences, as well as on Brexit negotiations with the United Kingdom. According to the Chancellor, the Federal Government plans during this period also to work on «three key challenges of our time»: she wants to put climate protection at the top of Germany's agenda, to drive forward digitisation and to make Europe better capable of acting externally. Her goal is for the EU to present itself as a cohesive and unified body, especially in its relationships with strategic partners such as China, Russia, Turkey and the USA.