Withdrawal plans abandoned
During his inaugural visit, US Defense Secretary Lloyd Austin announced that additional troops would be stationed in Germany and praised the German government. 
14.04.2021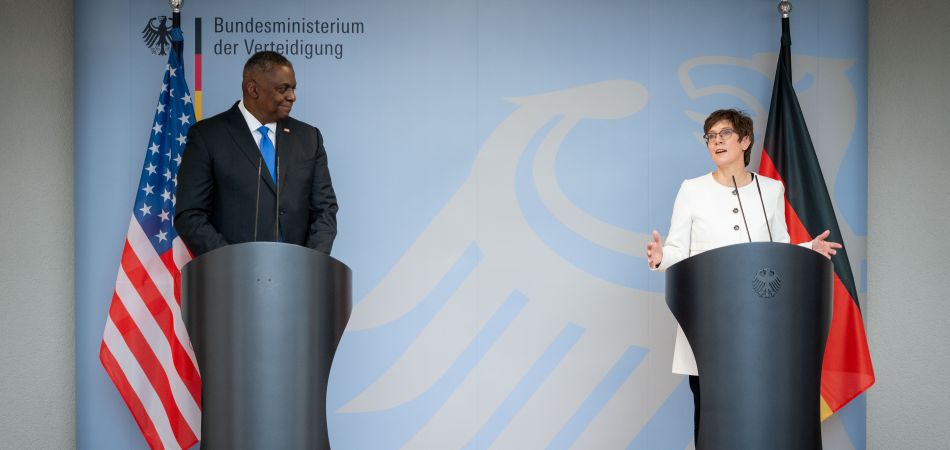 Berlin (dpa) - The USA will be increasing the number of its troops in Germany by 500 in the autumn, thus making a U-turn. Last summer, US President Donald Trump, who has since been voted out of office, was planning to withdraw 12,000 of the almost 35,000 US troops from Germany. During his inaugural visit to Berlin on Tuesday, US Defense Secretary Lloyd Austin announced that the additional troops would be stationed in the Hessian cities of Wiesbaden and Darmstadt.
"These troops will strengthen deterrence and defence in Europe," he said. He said the decision was a message to Nato and a sign of appreciation to Germany as an alliance partner. His German counterpart Annegret Kramp-Karrenbauer spoke of a "strong sign" of solidarity.
Austin also struck a completely different tone than the previous government on the subject of defence spending and even thanked Kramp-Karrenbauer (CDU) for the progress Germany has made. He also praised German participation in international military missions such as in Afghanistan.
Austin recalled that he himself was stationed in Germany as a soldier. He stated that the increase in troop numbers is intended to strengthen cyber defence and electronic warfare, among other things. However, the ability to deploy troops at short notice to defend European allies would also be "significantly improved". The soldiers would be sent to Germany to prevent conflicts, "and if necessary, to fight and to win", Austin said.