Strengthening global supply chains with AI
Digitisation and artificial intelligence can help make global supply chains more secure, transparent and sustainable.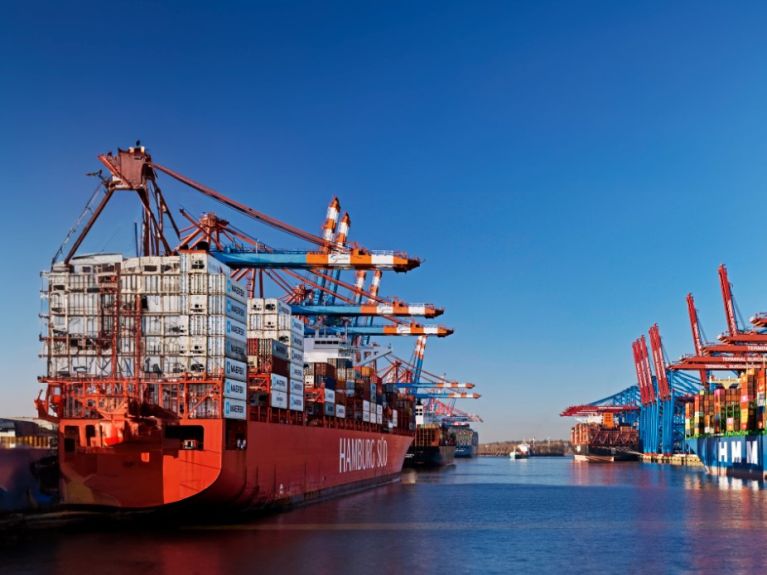 The German economy is highly interconnected internationally and reliant on global supply chains. However, global supply relationships have proven susceptible to crises, especially in recent years. Anita Wölfl, an economist from the Munich-based ifo Institute, explains how digitisation and artificial intelligence can make supply chains more secure and transparent.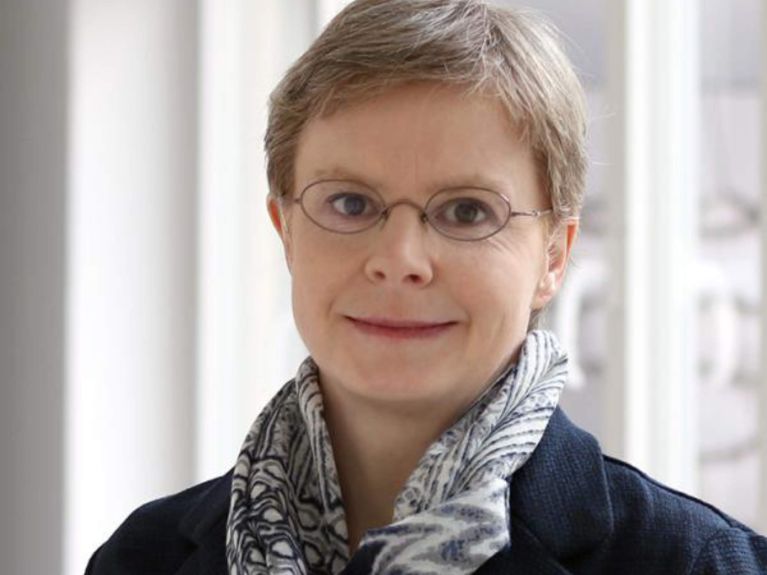 Ms Wölfl, what in your view are the advantages of digital supply chains?
The coronavirus pandemic, container ships stuck in traffic jams in the Suez Canal and now the Ukraine war have revealed that global supply chains are a very fragile system. This makes it all the more important for companies to be able to respond reliably and quickly to problems. Digital supply chains can help. 
A conventional supply chain involves the flow of goods and money, but also of information. Delays and gaps often occur because some things are still done using paper. In digital supply chains, on the other hand, information is passed on seamlessly from one step to the next.
What role is played in this context by AI and big data?
Both can help problems in supply chains to be addressed more quickly, and allow a more forward-looking approach. If the relevant data is available, AI-based programs can for example show acompany directly which suppliers could provide missing goods. They also indicate how long it will take for the company's own warehouse to be restocked. One crucial role in this can be played by so-called digital twins, in which the entire process is represented in parallel to the real-life supply chain.  
Digital supply chains also lead to greater transparency. The coronavirus pandemic made it clear that companies, though they knew their direct suppliers, often did not have a clear picture of who was doing what two or three stages further down the supply chain.
What needs to happen for digital supply chains to become broadly established in business?
There are two main hurdles: data quality and data protection. First, very detailed data needs to be available, which requires considerable investment on the part of companies. And of course functional digital supply chains obviously need data to be passed on. Companies must be willing to share information, in other words. There are certain risks on the one hand, but very considerable benefits on the other. Though firms have to disclose information, they also receive very large amounts of helpful data. 
Can this also make supply chains more sustainable? 
Certainly digitisation can help to make supply chains more sustainable. Greater transparency means for instance that it can be checked more easily whether human rights are upheld in global supply chains. This also supports the German Supply Chain Act, which has been in force since 2023. Furthermore, the broad range of information in digital supply chains and associated increased efficiency helps prevent resources from being wasted on transport routes.