Top female managers in German business
Three successful women at the top of global corporations: meet Bettina Orlopp, Belén Garijo and Melanie Kreis.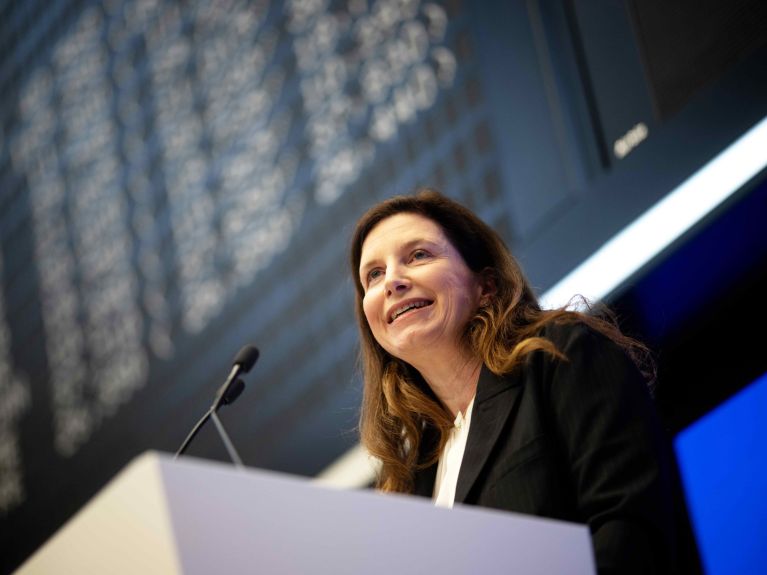 Bettina Orlopp, CFO Commerzbank 
For ten long years, Commerzbank was regarded as the one major German bank that was forever struggling. Bettina Orlopp has been on the Executive Board of Germany's second-largest private bank since 2016 and has been responsible for finance as CFO since 2020. Since then, Commerzbank has been on an upward trend. In June 2021 she was appointed Deputy Chair of the Management Board. Greater recognition than this is hardly possible. Improved working conditions for women were a personal concern for her even during her time working for the consulting agency McKinsey. "We introduced institutionalised models for part-time work and re-entry after a baby break," the mother of two told an interviewer – this was a groundbreaking innovation at the time. 
Belén Garijo, CEO Merck 
Belén Garijo began her working life as a doctor at La Paz Hospital in Madrid. Her move to the pharmaceutical industry eventually led the Spaniard to Germany, where she became head of the Darmstadt-based global corporation Merck. The oldest pharmaceutical company in the world, it is now one of the most modern, pursuing the transformation into a "global leader in science and technology" under Garijo's leadership. "We think long-term, and as a family business we don't go with the wind," she said in an interview. The mother of two daughters understands this to include gender parity in management positions, fair remuneration for all employees, ethnic diversity in management and an inclusive working environment. Belén Garijo received the Honorary Award of the German Diversity Awards in 2022.
Melanie Kreis, CFO Deutsche Post DHL Group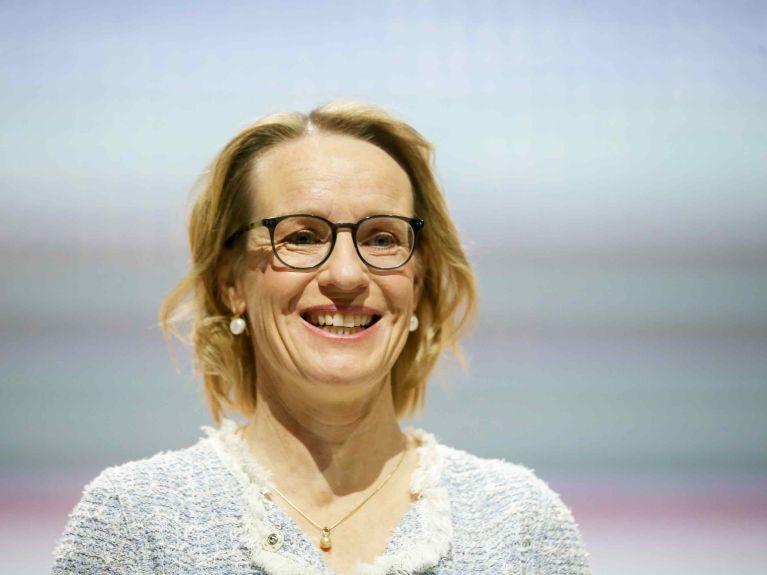 It is fascinating "what people can achieve when they set their minds to it", Melanie Kreis once said in a newspaper interview. This applies to her own career, too: having studied physics, she originally dreamed of becoming an astronaut and was involved in research into caesium atoms. Then everything turned out very differently for the mother of two. She worked as a consultant at McKinsey, then moved to the DHL Group. In 2014 she became CFO, taking on responsibility for the finances of a company that has a workforce of more than 500,000 worldwide. She is known in the industry to be particularly concerned with sustainability and social issues. This is by no means easy in logistics, but Kreis is committed to climate neutrality, for example by providing seven billion euros for decarbonisation.