Green IT Cube stands for networked research
The "Darmstadt AI Ecosystem" – where business and science work closely together.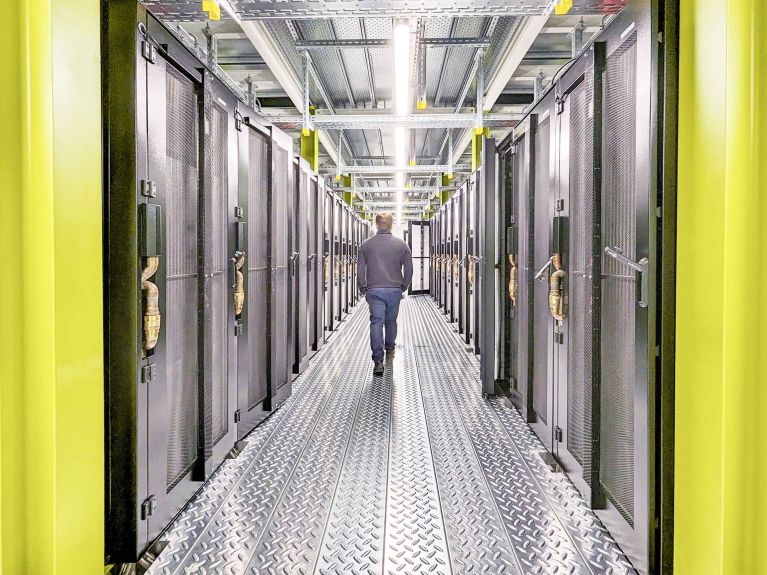 TheTU Darmstadt plays a leading role in German AI research on machine intelligence, for example in the development of rescue robots. The university is at the heart of an AI network that is named "Darmstadt AI Ecosystem" after this city south of Frankfurt.  
Why is Darmstadt regarded as a centre for AI research? 
Besides the Technical University, Darmstadt is also home to the Hessian Center for Artificial Intelligence/hessian.AI, an alliance of 13 universities and higher education institutions. The laboratory of the German Research Center for Artificial Intelligence (DFKI), where basic research has been conducted for a year now, is likewise based there. The German state of Hesse is making six million euros in funding available to set up the DFKI laboratory. The research institute "Centre Responsible Digitality" (ZEVEDI) is also based in the city.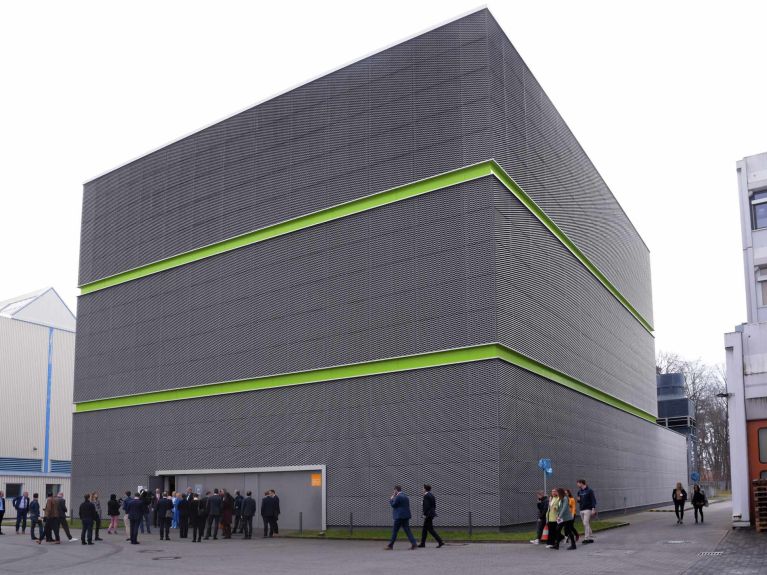 What does the Green IT Cube do? 
The Green IT Cube is a huge six-storey computer centre at the GSI Helmholtzzentrum für Schwerionenforschung run by theHelmholtz Association. The water-cooled computer complex was awarded Germany's Blue Angel ecolabel for its sustainability and is one of the world's 300 fastest computers. Recently, the AI innovations lab of hessian.AI began renting the 400 square metre third floor of the computer centre. 79 computing nodes with 632 graphic processors and one petabyte (1024 terabytes) of storage space are installed in a twelve-ton supercomputer here. In future, companies and research institutions that do not otherwise have access to such enormous processing capacities will be able to use this power.  
Who wants to use the Cube? 
People interested in it were already queuing up soon after its launch. For example the internationally well-known startup Wingcopter, whose drones were used in Africa during the Covid pandemic to transport tests and vaccines to remote areas. It needs the computing power to train an AI that will allow the drones to decide autonomously where it is safe to land. Or there is the company Döhler, whose programs develop new additives based on a possible combination of 8,000 ingredients to improve the flavour of foods such as oat milk. Or Proteineer GmbH, whose AI algorithms process enormous quantities of data to develop new enzymes that are used in turn for the energy-efficient production of medical drugs.  
Would you like to receive regular updates about Germany? Sign up here: