Cutting-edge research with strong women
Five outstanding female researchers and their links with Germany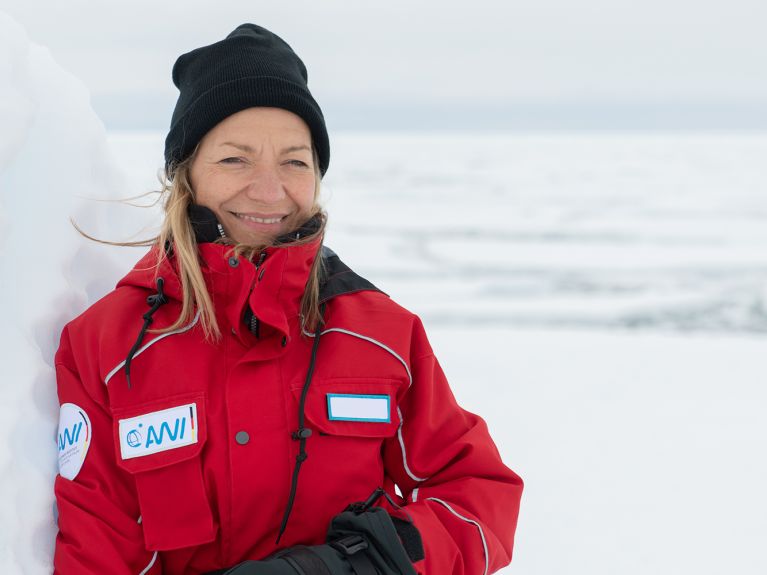 Arctic explorer: Antje Boetius
The largest ever Arctic expedition has now been running since September 2019, and Antje Boetius is on board the Polarstern research vessel as director of the Alfred Wegener Institute (AWI), the lead institution for the project. The team of 600 specialists from 20 nations hopes to gain important insights into climate change. Boetius, a marine biologist who also plays an active role in research policy, warns about climate change and emphasises: "It's important to get involved."
Gene pioneer: Emmanuelle Charpentier
Emmanuelle Charpentier has already received dozens of prestigious awards and long been considered a candidate for a Nobel Prize. The French infection researcher and director of the Max Planck Unit for the Science of Pathogens in Berlin attained global renown for her work on CRISPR gene editing. There are high hopes that this technology will enable treatments for genetic diseases.
Energy economist: Claudia Kemfert
Long before climate change became a big issue Claudia Kemfert was calculating its economic costs at the German Institute for Economic Research (DIW Berlin). Kemfert has been head of the Energy, Transportation, Environment Department at DIW Berlin since 2004. Very few colleagues gain such a wide hearing among policymakers as Kemfert, who has been described in the media as "Miss Energy Transition" and the "woman for the right climate".
Globalisation expert: Amrita Narlikar
Amrita Narlikar heads the GIGA German Institute of Global and Area Studies in Hamburg. Before she was appointed as the institute's president she also worked at the universities of Cambridge and Oxford. Her research expertise makes the economist internationally sought-after – for example, as an expert on the World Trade Organization (WTO) and her home country India.
Climate detective: Friederike Otto
What and who is responsible for heat waves, floods and other extreme weather events? Friederike Otto investigates these questions with great pioneering spirit. The German physicist and philosopher is one of the founders of an academic field known as attribution research. After completing her undergraduate and doctoral studies at the Freie Universität Berlin, the climatologist now heads the Environmental Change Institute at the University of Oxford.