World city with vision
Climate protection and global sustainability goals: Hamburg receives the UNESCO Prize for Education and Sustainable Development in 2019.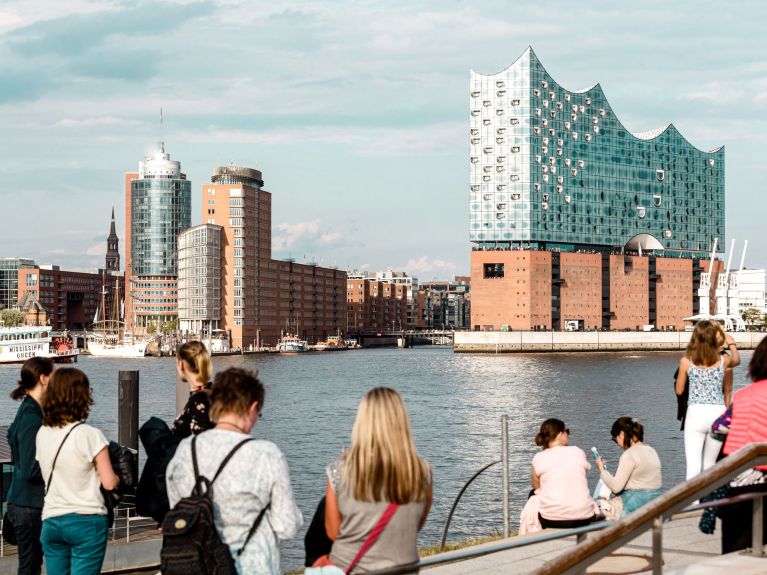 Together with the Camphill Community Trust of Botswana and the Brazilian Sustainable Amazon Foundation, Hamburg has received the UNESCO Prize for Education and Sustainable Development. The prize will be awarded on 15 November 2019 during the UNESCO General Conference in Paris.
Why has Hamburg been awarded the prize?
Education for Sustainable Development (ESD) has many facets in Hamburg: in numerous projects and programmes, schools pursue climate protection goals, teachers receive corresponding training, and quality standards are set beyond the school. In the university sector there is the Hamburg University Alliance for Sustainability, for which the University of Hamburg coordinates the Germany-wide network "Sustainability at Universities". The city wants to reduce its CO2 emissions by 80 per cent by 2050 and is focusing its initiative Hamburg Learns Sustainability on the sustainability goals of the United Nations.
What is "Hamburg Learns Sustainability"?
The initiative Hamburg Learns Sustainability was founded in 2005. It is an association of Hamburg authorities, institutions, associations, networks and persons active in educational work for sustainable development. Hamburg demands initiative from the various institutions. For example, teachers and pupils in the Climate Action in Schools programme are developing a climate protection plan tailored to their schools.
What is Hamburg planning for the future?
139 representatives from administration, industry and non-governmental organizations have jointly developed a Hamburg BNE Master Plan 2030 on behalf of the city's Senate. The Senate will decide on its adoption by the end of 2019. The Master Plan anchors Education for Sustainable Development even more strongly in all areas, from early childhood education to school, vocational training and higher education.