Energy efficiency made in Germany
An interview with energy expert Claudia Kemfert about the ambitious goals of the German energy transition.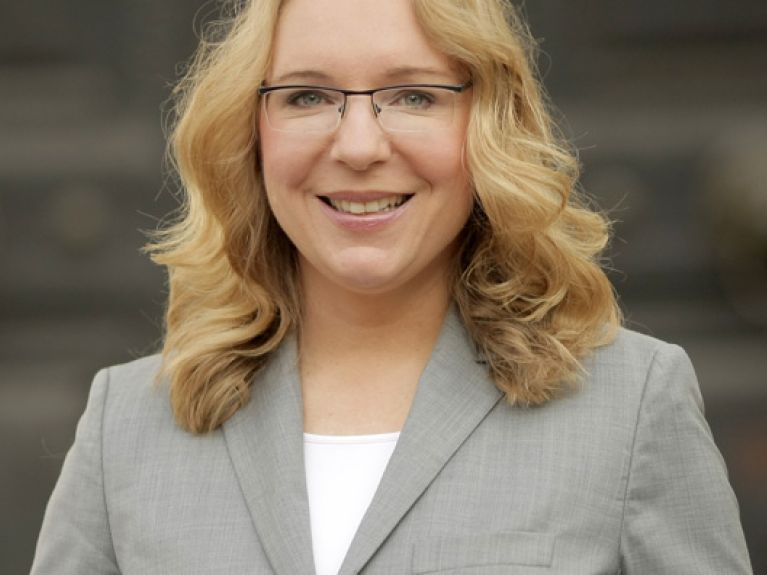 Professor Kemfert, you are head of the Research Department for Energy, Transportation and the Environment at the German Institute for Economic Research (DIW Berlin). Today Germany already meets 25% of its electricity needs with renewable energies. What still has to be done to make this figure reach 100% and when can that be achieved?
The Federal Government plan envisages the share of renewable energies rising to 80% of energy production by the year 2050. Above all, that means more will need to be done to save energy. And the energy transition involves more than just electricity: the share of renewable energies must also increase significantly in the building energy and transportation sectors. We will only be able to achieve these ambitious goals if we consider the energy transition as a whole.
How do you win over critics of the energy transition?
Above all, by speaking about the economic advantages of the energy transition. Saving energy enormously reduces energy costs, which increases the competitiveness of the economy. Furthermore, investments in the areas of energy efficiency and sustainable energy supply including transport create added value and new jobs. In times of increasing political crises, priority must above all be given to saving energy through improvements in energy efficiency, because this significantly reduces dependence on energy imports and makes the economy less susceptible to blackmail.
Which current German energy-efficiency project do you believe has pioneering quality?
Above all, I am impressed by projects that make the impossible possible: that ranges from outstanding projects in the field of building energy to climate protection on cruise ships. There are so many different projects in Germany that it is difficult to highlight one in particular. These outstanding projects often break new ground and demonstrate that sustainability is economically worthwhile.
How energy-efficient are you yourself?
I personally only use energy-saving devices, live in insulated buildings, buy regional produce and travel either by bicycle or by rail. I offset flight emissions with climate protection donations. Above all, saving energy also saves money, especially if you avoid unnecessary heating.
Which energy-efficiency innovation still has to be invented?
We need completely resource-free IT and communication technologies that no longer require rare earths and can exclusively use renewable raw materials. Although it is already possible to make do without most raw materials today through targeted recycling, the consumption of energy and resources continues to rise as a result of the increasing global use of communication technology. As a result, renewable and sustainable communication would be an important energy-efficiency innovation.
Dena Energy Efficiency Congress on 11 and 12 November 2014 in Berlin