Equal rights but everyday life often falls short
Equality is enshrined in Germany's Basic Law. The Federal Government is promoting equality of opportunity with a particular focus on the world of work.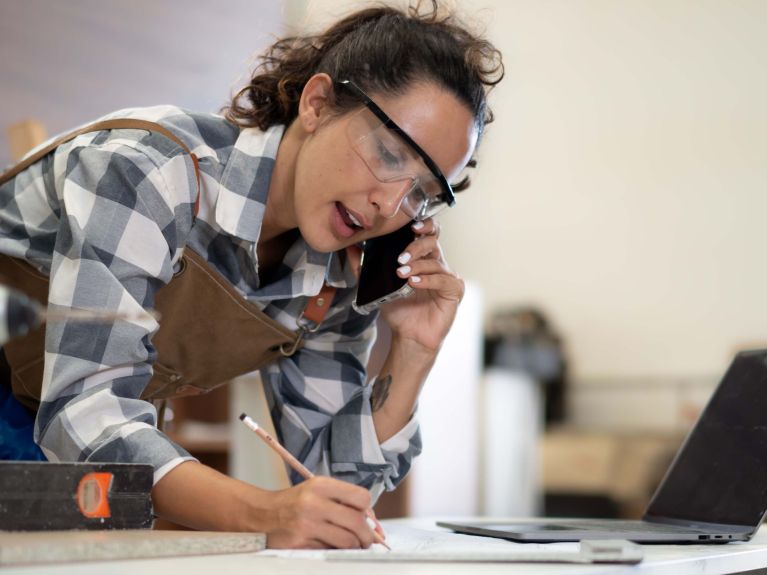 Do women and men have the same rights in Germany? 
Equality between the genders is set down in Germany's constitution. According to Article 3 of the Basic Law, women and men have the same rights. However, in reality they don't have the same opportunities in all areas of life, in spite of the progress that has been made, particularly around working life and salaries. According to the Federal Statistical Office, the average wage for women is 18% lower than that of men. There are various reasons for this. For example, an above-average number of women work in sectors which provide lower-than-average earnings. Women are more likely to work part-time and therefore have a lower basic income. This has a negative impact on their career chances and retirement income. On the other hand, they spend significantly more time on so-called "care work" looking after children and household chores. On average, women spend 50% more time on unpaid activities like these every day than men, which further exacerbates the gender care gap.  
What is Germany doing to achieve equality in society as well? 
In the coalition agreement on the work of the Federal Government the governing parties agreed to work to promote gender equality. According to the agreement, "Equality between women and men must be achieved this decade."To do this, the Federal Government is currently developing the 2020 "Strong for the Future" equality strategy. The previous Federal Government drew up the strategy which has nine goals. For example, it aims to eliminate income inequalities and make social care professions more attractive. Other priorities include improving work/family balance, getting more women into leadership roles and eliminating gender cliches. As part of this, the Federal Government has identified equal treatment of women and men as a priority.  
 
How well are women represented in leadership roles?
According to the Federal Statistical Office, in 2021 one in three senior managers in Germany was a woman. The figure for boards of directors has risen to around a third in recent times. Women today are much more likely to be in employment than in the past (73%). However, they are much more likely to be employed in certain sectors such as social professions and academia. For example, they make up almost 50% of people working in academic careers in medicine, law, education and the social sciences. However, they are much less likely to hold leadership positions in business or administration.  
What about the presence of women in politics? 
In Angela Merkel, Germany had a female Federal Chancellor for 16 years, putting it ahead of a great many other western countries in this regard. Yet women are underrepresented overall in German politics. They hold around 35% of the seats in the Bundestag, making up just over a third of the representatives. The rate for state parliaments and local government is about the same, but women run less than one-in-ten city halls. The Federal Government itself is an exception to this rule, with seven female ministers in the cabinet. This means that women run 40% of the 17 federal government ministries, which was more than a minor factor in Germany's recent improvement in the World Economic Forum ranking, moving up four places to sixth overall. 
How is Germany supporting women around the world? 
Supporting women is one of the key priorities of Germany's foreign and development policy. This follows from the conviction that women and girls are particularly important for a country to make progress. They are often responsible for better food, education and social cohesion. In places where women can contribute there is generally less poverty and hunger, and fewer environmental problems, while there is greater prosperity and security. For this reason, the Federal Foreign Office (AA) and the Federal Ministry for Economic Cooperation and Development (BMZ) have pledged to pursue a feminist foreign and development policy. A few months ago the AA drew up guidelines to this end and the BMZ has adopted a strategy. These include giving women a stronger role in peace negotiations, making humanitarian aid gender-sensitive in future, and increasing the number of female ambassadors. From 2025 onwards, 93% of all BMZ funding will directly or indirectly benefit gender equality.