Bonjour Berlin!
Berlin sees itself as Germany's Silicon Valley. Entrepreneurs from France are also increasingly setting up businesses there. Internationalisation is strengthening Berlin's competitiveness as a business location – and is therefore receiving support.
17.01.2017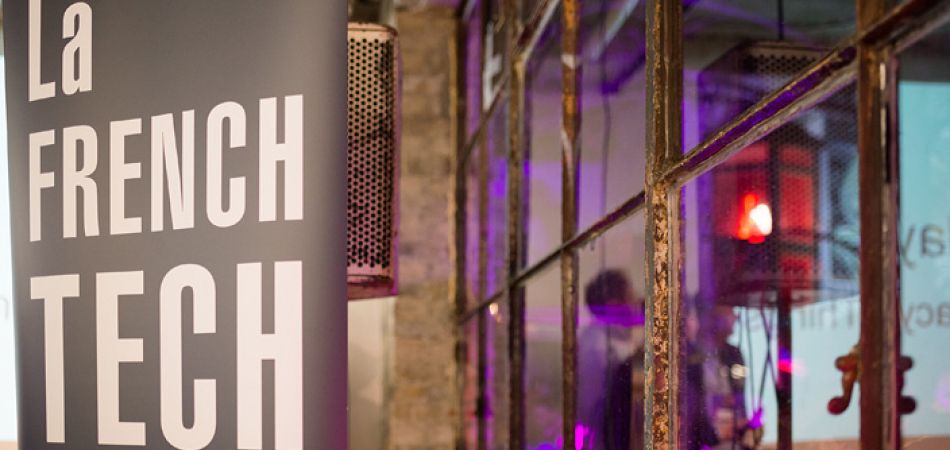 Federal Chancellor Angela Merkel and France's President François Hollande did not miss the opportunity to attend in person. At the second Franco-German Digital Conference, which was held in Berlin at the end of 2016, both of them emphasised the importance of cooperation in the field of digitalisation. They said Europe's tech scene would only be able to compete with the innovative force of US start-ups by working together. This was also underscored by the economics ministers of the two countries, who had invited the participants to the conference. A joint declaration said: "Start-ups must grow and be able to position themselves as 'European actors'." France and Germany will therefore actively contribute to implementing the strategy for a "digital single market".
It was already possible to gain a dynamic impression of the new networking efforts on the evening before the conference began, when French Tech Berlin organised a meeting at the Urban Spree art space in the Berlin Friedrichshain district. This network is supported by the French government and the international business development agency Business France. The initiators want to bring together investors, established businesses and start-ups in Berlin. Above all, the goal is to promote informal exchange within the large French community and swiftly establish contacts between young French entrepreneurs and German firms.
"Berlin is cheaper than London and Paris"
"The French Tech hub is neither a club nor a business incubator; you can't become a member or receive subsidies," explains Lucas Friscic of Business France. The initiators see themselves more as a network of mentors. French business start-ups that want to set up in Berlin can turn to the French Tech group if they need help with problems or are looking for investors or partners. French firms are able to present themselves on the French Tech Berlin website, and over a dozen are already doing so. They include a job exchange, a health app and a music streaming service. Friscic has no doubt about the fact that the German market is as interesting for French start-ups as the other way around: "France and Germany have a lot in common. Both represent large, attractive markets inside Europe."
However, the prospect of 80 million potential new customers is not the only reason why so many French people have come to Berlin in recent years. "Berlin is cheaper than London and Paris," says Alexis Hue, who has lived in Germany since 2010. Hue has founded several firms and now works as CEO at Oppex, one of the world's largest search engines for public tendering. He considers the conditions for founders almost perfect in Berlin: "Tens of thousands are working in the start-up scene here. You can find an expert for everything."
Overcoming language barriers and differences in mentality
And it is not only the French who are increasingly attracted to the German capital. The German digital economy is also being enriched by numerous Italian, Spanish and Russian IT specialists. "The Berlin scene is extremely international," says Hue. This benefits both sides because the large pool of creative and highly qualified workers constitutes an enormous competitive advantage for existing companies.
However, that alone is not enough to be able to stand up to the US competition. "Start-ups in the United States immediately have access to a market with 350 million consumers who all speak the same language," says Hue. Europe is more diverse, which slows down the digital economy a little. If you want your business to be active Europe-wide you have to overcome language barriers and differences in mentality. However, there is no alternative to this since real growth opportunities can only be created internationally, believes Hue. "That's why the objective must be to create a well-networked European tech scene." Many bridges and networks still have to be built to achieve that. The French Tech Berlin hub could set an example here.