Digital Hidden Champions
Industry 4.0 is generating new Hidden Champions, largely unknown global market leaders.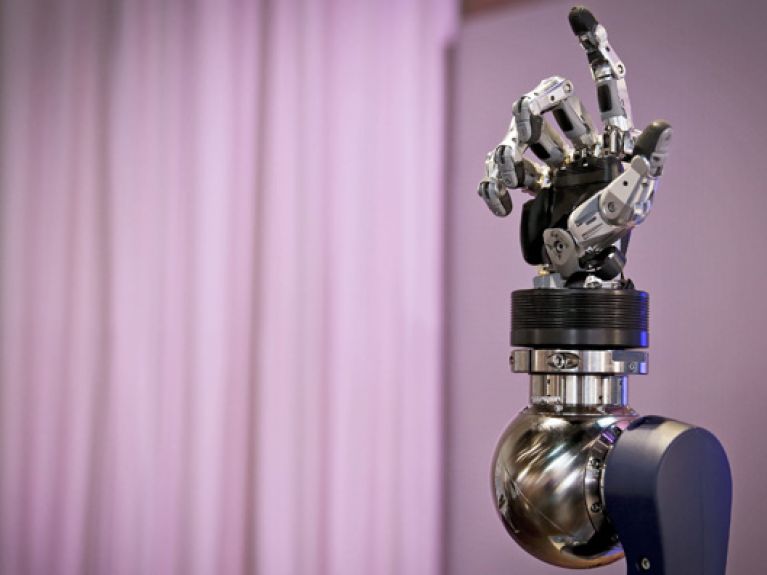 The global players from Germany, such as Siemens or Bosch, are famous worldwide. But the mid-sized sector has also generated numerous global leaders. New ones have emerged because of digital networking in industrial production, Industrie 4.0. Three examples.
Software by Teamviewer
In earlier times, a specialist had to be brought in whenever there was a computer problem. Nowadays, it is possible to access another PC, a notebook, tablet or smartphone thanks to software by Teamviewer. The unusual thing is that the company is located in Göppingen rather than places like Silicon Valley. But meanwhile, the company in the city near the Swabian Alp has caught the attention of people in California. Industry 4.0 applications, such as external access to machines or smartglasses, promise a great future for the company that is already a leader in this area.   
3D printer by EOS
The EOS website offers many examples of what can be produced by 3D printers: huge turbines for aircraft, miniature components for computers, dental bridges for people. And the list is growing with new products such as jewellery and heels for shoes. The product cycles are becoming shorter, wishes are becoming fancier, so that the application possibilities of 3D printing are now increasingly diverse. The producer of the 3D printers, EOS  which stands for Electro-Optical Systems and is located in Krailling near Munich, is benefitting from these developments and is now the world leader in technology and quality for high-end solutions in additive manufacturing, to use the technical term.
Robotic hands by Schunk  
Hardly any single car is produced today without the help of robots. They weld, assemble and paint the vehicles at speed and with great precision. The grippers, or robotic hands, made by Schunk from Lauffen am Neckar are major contributors in this area. They have more than 2,500 models in their programme. In 2016 the company presented a new Co-act Gripper designed to ensure safe collaboration between humans and robots. The company, which was founded in 1945 as a mechanical workshop, has since become a competence leader for gripping systems and a leader in robotic components. Customers include all of the leading auto brands.