Learning German? Have fun!
Maximilian Liesegang runs the web channel "Learn German with Max". His aim: Having fun learning the new language.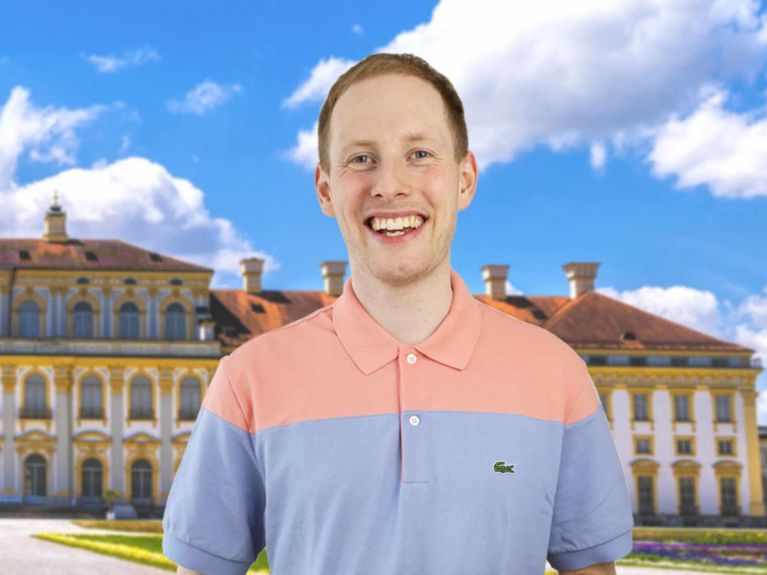 Maximilian Liesegang, Max for short, is a fun-loving, liberal-minded person – and he has loved the German language ever since his childhood. At school, German was his favourite subject, and he later studied German in his home town of Berlin. But at the same time, he kept asking himself: Why is German often taught in such a dry way? That was when the idea of having fun while learning German was born. In 2019 he started streaming his videos conveying learning contents with humour, and they have become a real success. For instance, Max describes everyday situations, such as shopping in the supermarket or giving tips in a café. Above all, he wants to do away with the prejudice that Germans are always terribly serious. His site is especially popular with young people who are aiming to pass an exam or looking to work in Germany. With Max you can learn everyday German for everyday use. We asked Max five questions:  
What do you think is typically German?
Beer, Oktoberfest, and maybe Schlager pop songs. They all help when learning German.
What is your favourite food?
Schnitzel, Currywurst, Hausmannskost – another interesting word that means plain cooking.
What is your favourite word?
Eichhörnchen. I always have to explain the word for squirrel. And everyone has difficulty pronouncing it.
What is your favourite dialect?
Icke dette kieke mal: Berlin dialect.
What's your tip for newcomers?
Go out, get in touch with Germans via groups or hobbies, and just start talking.
You would like to receive regular information about Germany? Subscribe here: