Water companies profit from networks
The German Water Partnership unites more than 300 companies and is committed worldwide to ensuring a good water supply.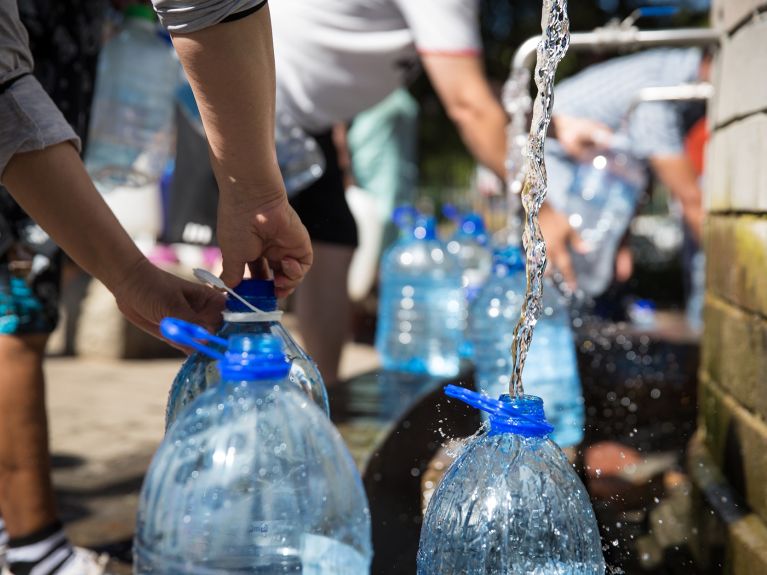 What is the German Water Partnership? 
Being the network of the internationally oriented German water industry, the German Water Partnership unites more than 300 German companies. Scientific institutions are also among its members. Together, they seek solutions to challenges facing the water industry, especially in developing countries and emerging economies. Working groups focus on a variety of topics, such as agricultural irrigation. The idea is to find international responses that also take questions of food security and environmental and climate protection into account. Other working groups devote their time to training skilled professionals in partner countries or to the potential offered by digitisation in the water sector, among other things.
How international is the German Water Partnership? 
Eight regional sections around the world are committed to globally networking the German water industry with international partners. For the Regional Section Africa, for example, the format "Ask the Experts" was developed with a view to bringing German experts together with industry professionals in Africa. So-called showcase events are also important for the regional sections, giving stakeholders in the German water industry the chance to present themselves internationally – for example at the "Showcase Event Morocco" that will be held in Casablanca, Rabat und Marrakesh in late May 2023 or at the "Showcase Event Brazil" in Rio de Janeiro and Curitiba at the end of September 2023. In addition, there are numerous other formats and involvements in international trade fairs. 
Which international partnerships are being strengthened? 
In recent years, the German Water Partnership has been stepping up international exchange with partner associations such as the African Water Association (AfWA). The German Water Partnership also played a key role in setting up a platform designed to facilitate global cooperation between municipal water supply and sanitation utilities. Together with other industry associations, the German Water Partnership is also participating in the "Water industry helps Ukraine" appeal for donations, which is supporting Ukrainian partners with repairing water and sewage infrastructure damaged by Russian attacks.
You would like to receive regular information about Germany? Subscribe here: