Help urgently needed
The global food crisis is coming to a dramatic head. Germany has put the fight against hunger at the top of its agenda.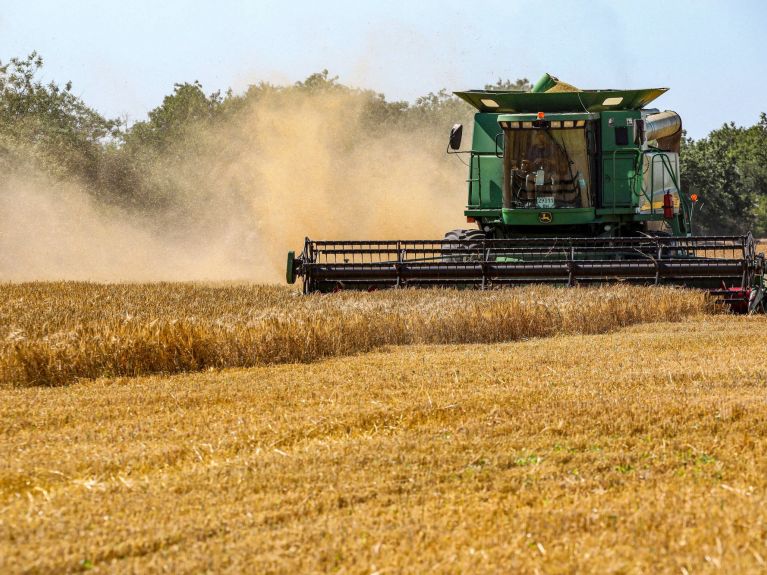 Germany's Foreign Minister, Annalena Baerbock, warns of "the worst global food crisis of our generation". The United Nations World Food Programme (WFP) sees the world "on the brink of the biggest humanitarian crisis since the Second World War". The Russian war of aggression on Ukraine has been exacerbating the global hunger crisis for months; Germany and its partners are responding with aid programmes worth billions.
Why has the food crisis escalated so dramatically?
The WFP estimates that 345 million people worldwide will suffer from hunger in 2022 - 200 million more than two years ago. The climate crisis, related droughts and floods, the effects of the coronavirus pandemic and now the war in Ukraine are causing this dramatic worsening. Ukraine used to be one of the most important wheat suppliers of the global south. Moreover, lower production is driving up prices.
What are Germany and other countries doing specifically to ensure food security?
Germany has been committed to global food security for years. The Federal Republic is the second largest donor country to the WFP; in 2021, Germany provided around 1.2 billion euros for the World Food Programme. In its G7-presidency, the German government is putting the issue at the top of the agenda. A key outcome of the G7 Summit at Schloss Elmau was an additional 4.5 billion US dollars to support the Alliance for Global Food Security. Germany is contributing 450 million euros. In total, in 2022 Germany will invest around 4 billion euros in humanitarian food aid and crisis-proof food systems.
What does Germany's long-term commitment look like?
A central goal of the Agenda 2030 for Sustainable Development agreed in 2015 is to end hunger worldwide and achieve food security. Germany is particularly committed to sustainable agriculture, but also promotes agricultural research. The Federal Ministry for Economic Cooperation and Development (BMZ) invests around two billion euros annually in food security and rural development. About a third of this goes to the "One World without Hunger" initiative, which supports countries particularly hard hit by the food crisis.
You would like to receive regular information about Germany? Subscribe here: