Tuttlingen is up there worldwide
A small town in Germany is the world centre of medical technology. Mayor Michael Beck explains in an interview how this came about.
Mr Beck, you're mayor of a small town with 35,000 inhabitants. It's called Tuttlingen and is a world centre?
The world centre of medical technology – no more, but no less. And when you talk with doctors, regardless of where they come from, they'll confirm that. Whether in Asia or the US, in the Arab Emirates or in South America, everywhere in the world products from Tuttlingen are used in diagnosis and operations and as implants, OP lamps made in Tuttlingen ensure light. It's perhaps our bad luck that the end consumers rarely come face-to-face with our products because they're usually narcotised when in direct contact with them, but this of course has its good reason. If we produced everyday products for the normal consumer and had the same market position, probably really everyone would know Tuttlingen.
How does a place become a world centre?
The Tuttlingen medical technology cluster has grown up historically. It started with iron smelting and the first knife smiths; the industrial production of medical instruments then started up at the same time as the beginnings of modern surgery. The big thrust came after the Second World War when there were numerous start-ups around the first major manufacturer. The further development was then typically Swabian: hardworking and gifted employees became self-employed, worked themselves up in their branch, soon occupied special market niches thanks to their skills, and a few years later were giving work to a lot of people. There are now around 400 companies from this industry here. And many well paid jobs; not even the coronavirus pandemic has changed much.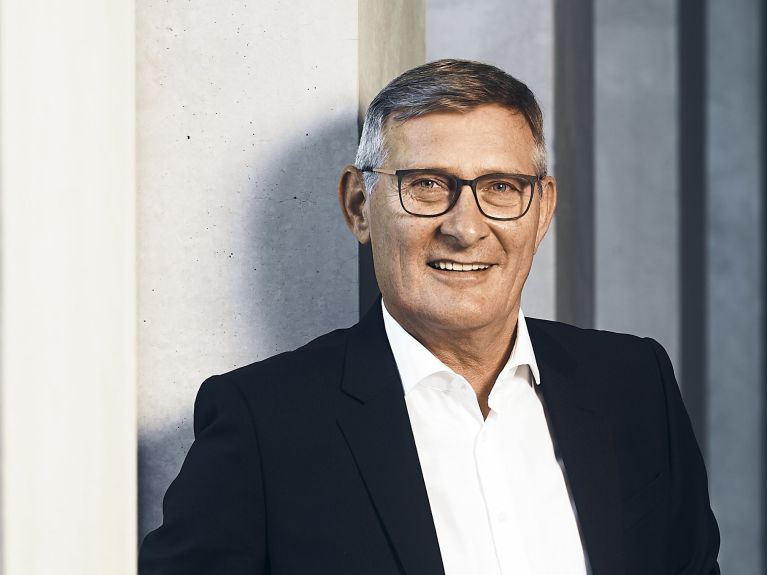 And Tuttlingen also has a university?
Since 2009, we've been the site of the University Campus Tuttlingen. To have a university was a long-standing desire of our town, whose fulfilment was made possible thanks to the common commitment of town, district and local industries. That local actors contributed a significant portion of the costs for one of our country's universities probably isn't the rule. But the shortage of skilled workers was for years one of our most serious problems. Since we began training our professionals ourselves here, you hear companies making that complaint much less often. And through the close link to the industry, students usually have a job waiting for them.
So Tuttlingen means medical technology?
Medical technology is indeed top of the list with us, but it's not everything. There's also mechanical engineering, the automotive industry and service professions. Above all, Tuttlingen is a location that has other qualities too – ranging from cultural and leisure facilities to its scenic location. Here you have the Upper Danube Valley at your front door, and Black Forest and Lake Constance aren't far away.
Michael Beck (CDU) has been Mayor of the Town of Tuttlingen since February 2004. In 2011 and 2019 respectively, the lawyer was re-elected for another eight years.
You would like to receive regular information about Germany? Subscribe here: