How innovative is Germany?
Taking a peek into Germany's treasure trove: why patents are becoming increasingly important, and which technologies are currently in the spotlight.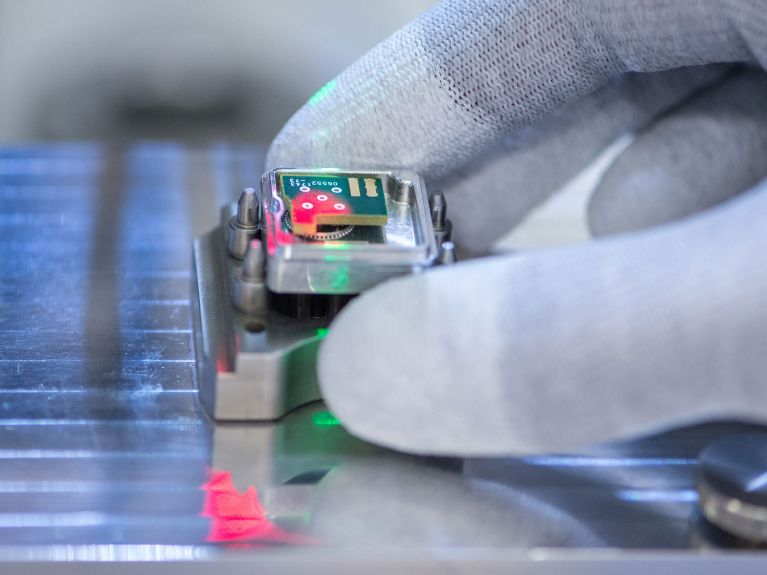 Germany. Here, in the land of inventors, the most valuable treasure trove is to be found in Munich, Berlin and Jena: the German Patent and Trade Mark Office (DPMA) is the largest national patent office in Europe, and the fifth-largest in the world. The publicly-accessible DPMA databases are a gigantic repository of information about technical developments, allowing one to research data – in German and English – relating to all German innovations, as well as 80 million patent publications from all over the world.
Why are patents so important for a country's economy?
A patent gives products, designs or technical processes 20 years of protection against being copied or imitated by competitors. For this period, it guarantees exclusive marketing rights to the company that has invested heavily in developing the innovation in question. "Protecting innovative companies makes the individual firms – and Germany as a location for industry – more competitive. Consumers also profit from innovative products", is how the DPMA explains the importance of patent laws.
Who decides which innovation is patented?
Every application is reviewed by DPMA experts to determine whether an invention is genuinely new according to the global state of the art, and whether it is also commercially viable.
Quick facts
128,921
patents
are currently registered with the German Patent Office.
811,478
trademarks
are currently protected by law in Germany.
67,707
patent applications
were submitted to the German Patent Office for examination in 2017.
11,469
innovations
from the transport sector were filed for patents in 2017.
2,633
patents
were applied for in the area of driverless vehicles in 2017 – 14 percent more than in 2016.
25,490
patent applications
were filed with the European Patent Office by German companies in 2017.
657,114
patents
relating to Germany have been registered with the European and German Patent Offices in total.
How many patents are registered in Germany?
128,921 patents were registered with the DPMA in 2017, of which 19,928 came from companies based abroad. Factoring those patents issued by the European Patent Office (EPO) into the equation, a total of 657,114 patents are currently applicable in Germany. German companies led the field in 2017, submitting 25,490 patent applications to the EPA. One in three patent applications in Europe came from Germany. "German-made patents and trademarks are highly coveted", says DPMA President Cornelia Rudloff-Schäffer.
From which sectors do most innovations originate?
The leading drivers of innovation at present are digitally-networked mobility, driverless vehicles and electric mobility. The number of patent applications for driverless vehicles doubled within five years. The top 5 patent applications in 2017 were as follows:
 
Transport (11,469)
Electrical machinery, apparatus, energy (7,209)
Mechanical elements (6,247)
Measurement (4,911)
Engines, pumps, turbines (4,570)
 
Are patent applications an indicator of innovative capacity?
Yes and no. Patents are an indication of thriving research and development – but the challenge is to turn the invention into a competitive product. Many patent applications reveal first and foremost how keen companies are to protect their intellectual property. Detailed metrics about Germany's innovative potential by global standards can be found in the Global Innovation Index. In the 2017 index, Germany was ranked nine out of 127 national economies.