Flying high
How ideas from Germany are changing aerospace. Three examples from Munich, Dresden and Bremen.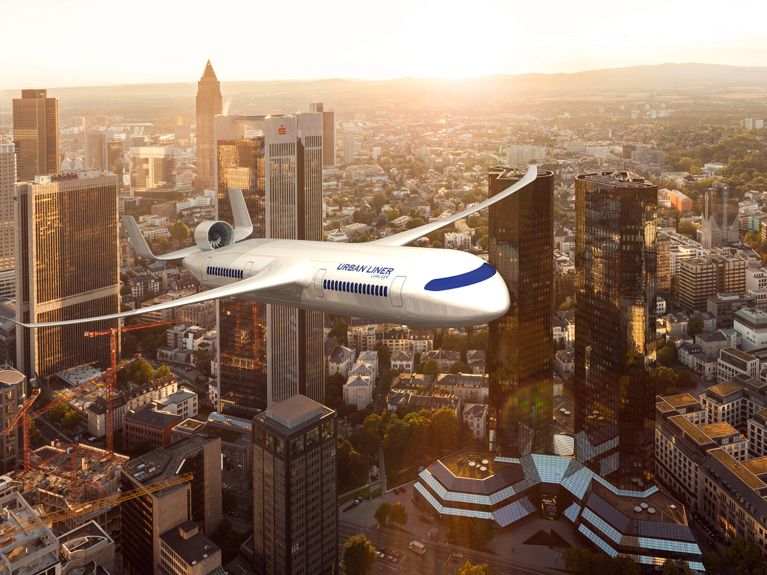 Germany. From students' ideas to fully developed large-scale projects: many developers in Germany are working on innovations in aerospace. Here are three topical examples.
Environment-friendly: the Urban Liner
"Normally, little attention is paid to noise reduction until the latter stages of the design process," says Christian Decher, a student at the Technical University of Munich. "But we subordinated every other aspect to this aim right from the start." And they were successful: their design for the Urban Liner won Decher and his fellow students Daniel Metzler and Soma Varga first place in the 2017 Design Challenge staged jointly by NASA and the German Aerospace Center (DLR9). As yet, the Urban Liner is still only a vision – with highly promising plus points: quiet, hardly visible electric drives on the aircraft's tail support a conventional engine. The hybrid drive is expected to consume only half as much fuel as comparable aircraft and reduce nitric oxide emissions by 89 percent.
Economical: the digital plane
At the Dresden Institute of Software Methods for Product Virtualization, high-performance computers simulate aircraft with great precision. The advantages of 'Digital Twins' is that the amount of expensive development work with real materials is reduced, and protracted tests before an aircraft's certification can be pre-empted on the computer. A partner institute in Hamburg already covers the complete maintenance mode of an aircraft, providing efficient support for the maintenance of the original weighing hundreds of tonnes.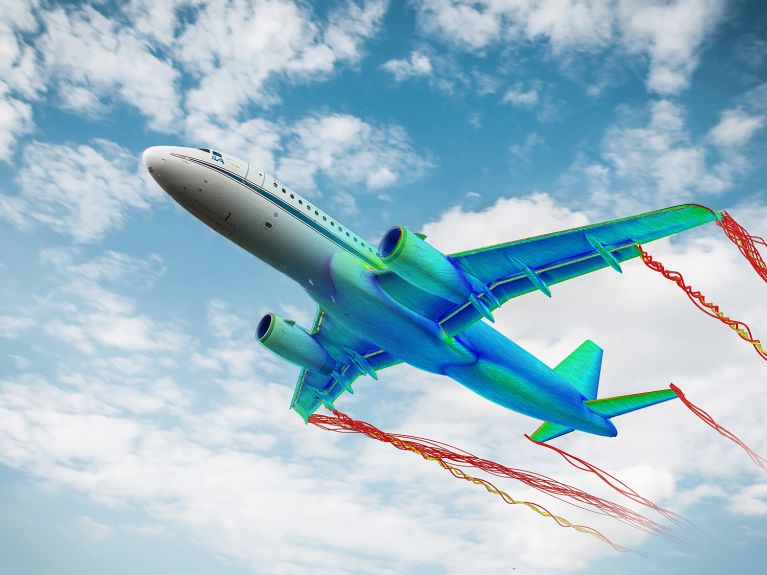 Brimming with power: the Orion ESM space vehicle
Airbus group developers in Bremen are making a decisive contribution to a journey to the Moon. They're building the European Service Module (ESM) as part of a transatlantic collaboration. Together with the Crew Module being built by the NASA, it will be become the Orion ESM space vehicle, whose unmanned test flight is planned for 2019. The plan is for the vehicle to have a crew on board for its second flight – circumnavigating the Moon in 2021. The main engine is installed in the ESM. From there, four solar sails will also supply the electricity needed for the equipment on board. The Service Module's climate systems will make sure that the temperature is optimally regulated for both astronauts and cargo.