The next IT revolution
Quantum computers are considered a groundbreaking technology of the future. Sites in Germany have a key role to play in their development.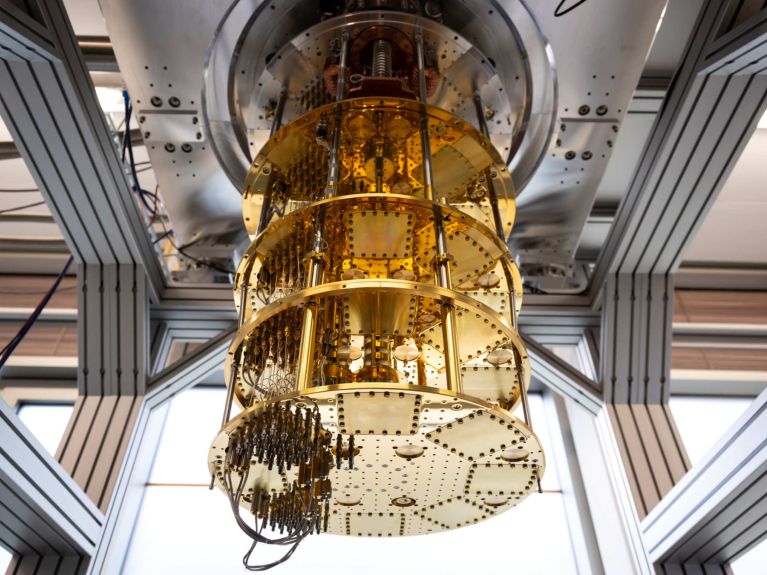 As rapid advances in artificial intelligence dominate headlines around the world in 2023, another IT revolution is on the horizon – albeit one that isn't attracting the same level of public attention: quantum computing is on the verge of a breakthrough. Germany is looking to be at the forefront of the development of these new, enormously powerful computers. "Quantum technologies are a key technology of the future that offer huge potential for our society and economy," says Federal Research Minister Bettina Stark-Watzinger. For this reason, the Federal Government is to spend three billion euros on funding quantum computers and their use up until 2026.
World-renowned sites for quantum technology  
Work on the new computer age has long since gained momentum in Germany. One leading institution here is the FZJ (Jülich Research Centre) in North Rhine-Westphalia, for example, which as a member of the Helmholtz Association is one of the major interdisciplinary research centres in Europe. Here, researchers are focusing on the entire value chain of quantum computing: from the search for suitable materials, the design of circuits and the appropriate cryo-electronics to achieve low temperatures for cooling, through to the development of prototypes and applications.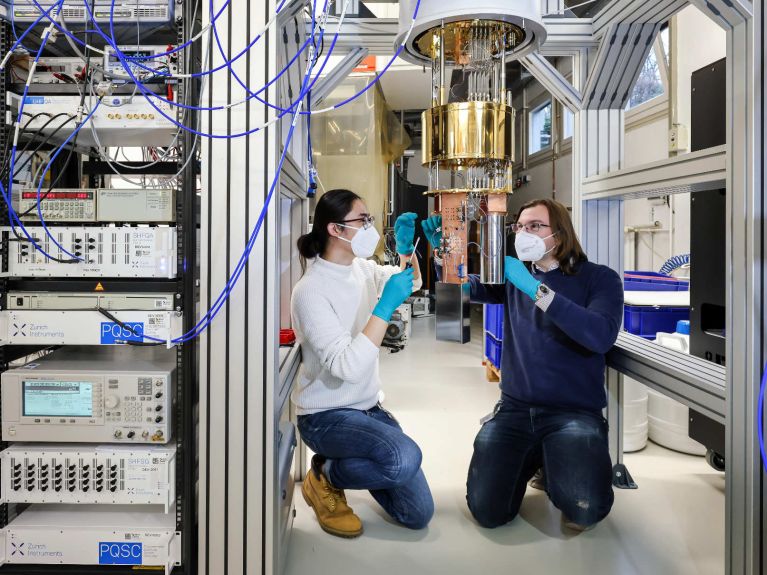 US computer company IBM opens data centre in Germany 
But Jülich is not the only key site being developed for the new technology. A European hub for quantum computing is being established in Garching near Munich. Meanwhile, in Ehingen in Baden-Württemberg, the US computer company IBM is planning to open Europe's first quantum computing data centre in 2024. 
With a level of computing power that surpasses human imagination, quantum computers are expected to be able to tackle problems in the foreseeable future that even the most powerful supercomputers currently available are incapable of solving. The advantage of quantum computers: they work with the new information unit of the qubit, enabling a much higher level of computing power than normal computer chips that calculate using bits. 
This means that companies are likely to face similar upheavals to those brought about by artificial intelligence. In practice, quantum computers should make it easier to develop new materials and therefore build better batteries or optimise medicines, for example.