"Ideal conditions for us"
Although Israel is a good place for business founders, many innovative Israelis are attracted to Berlin. We explain what they can expect there.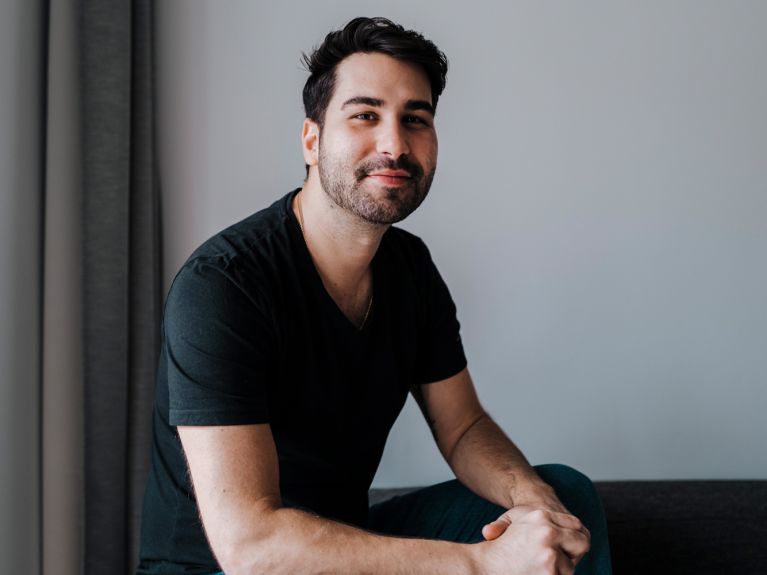 Shir Nissanpur achieved success by thinking outside the box
When Shir Nissanpur first left his home city of Tel Aviv eight years ago he did not necessarily see Germany as his final destination. He was only sure he wanted to get away and try out something new like his parents, who moved to New York for a few years while he was a young boy. "They were exactly the same age and benefited incredibly from that step. So I thought: 'Why not do something similar yourself?'"
An offer on LinkedIn eventually took him to Berlin for a job interview. Nissanpur knew Germany primarily from the perspective of his Jewish grandparents and their reports of the Holocaust, although he had never been there himself. "What I then saw when I visited Berlin in 2014 came as an incredible surprise. The city was so open, so progressive. I thought: it's the perfect place to start my career."
Although the start was anything but easy ("lots of bad weather, rotten apartment, strange language") Nissanpur stayed in the city, initially working in different marketing jobs until at the beginning of 2021 he decided to found his own business. "In Israel we learn from childhood that you have to be creative and leave the beaten track. Eventually I realised I could only really fill that idea with life in Germany if I became an entrepreneur myself." That is precisely where Nissanpur sees the big opportunities for Israelis in the German startup scene. "If you want to be successful you will need people like us who think outside the box."
Today Nissanpur is cofounder of Yoffix, a platform that enables companies to manage their office workplaces. He has bought an apartment in Berlin-Mitte with his husband, and they are planning to adopt a child. He continues to find Berlin attractive as one of the centres of his life, but he believes the city could move further: "The German startup scene in particular ought to position itself even more internationally."
Viktoria Kanar wants to be part of the sustainable solution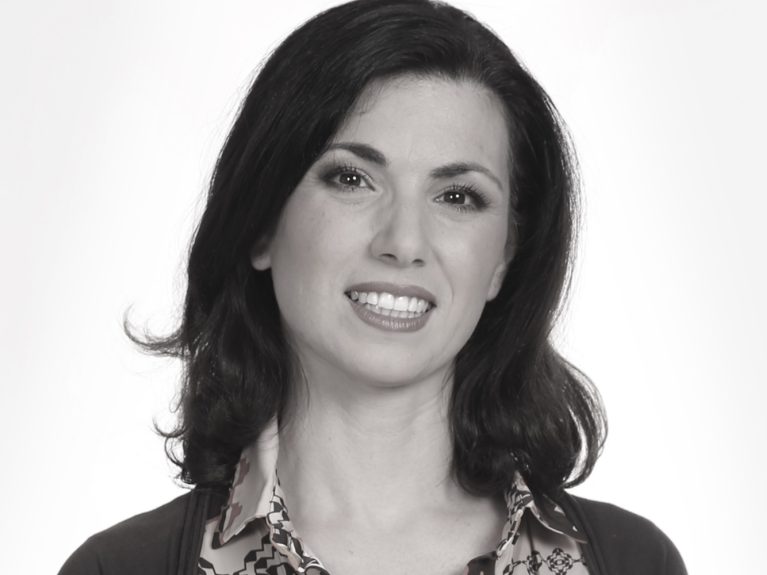 Viktoria Kanar's relationship with Germany and Berlin is complicated. In fact, she spent a long time there, then definitely wanted to leave, but recently came back again. Kanar was born in Russia. In 1990 her parents emigrated, came to Germany and settled in Berlin. Kanar grew up there and studied communication management. After graduating in 2004 she decided to move to Tel Aviv. "At the time I definitely wanted to go to Israel," she says. There she founded a PR agency, but worked hard to maintain her ties with Germany and Europe.
Gradually the fashion industry became one of her main clients, and she organised Tel Aviv Fashion Week. Everything went well and initially Kanar could not imagine returning to Germany – until a business trip in 2015 took her to Berlin-Mitte. "I walked through town and noticed that everyone around me was talking English. It was a totally different Berlin from the one I had known. Much more diverse and more progressive." The German capital became even more interesting when Kanar focused on the new challenges facing her sector. "I became increasingly aware of the huge sustainability problems confronting the fashion industry," she says.
Kanar wanted to contribute to a solution herself, had a startup idea and began looking for supporters in Israel. "But then I noticed how this was not a topic at all in Israel." That was not the case in Germany, which is why Kanar decided in 2021 to return to the city where she had grown up. In Berlin she founded ReFresh-Global, a recycling business for textiles. "Until now only 10 to 15% are reused. We have developed a process that converts almost 100% of textiles into recyclable raw materials. Kanar is optimistic about the future of ReFresh-Global in Berlin. "Germany is simply way ahead when it comes to questions of sustainability, which is in turn reflected in investors' openness towards this subject. These are naturally ideal conditions for us."
Elad Leschem is occasionally ahead of his time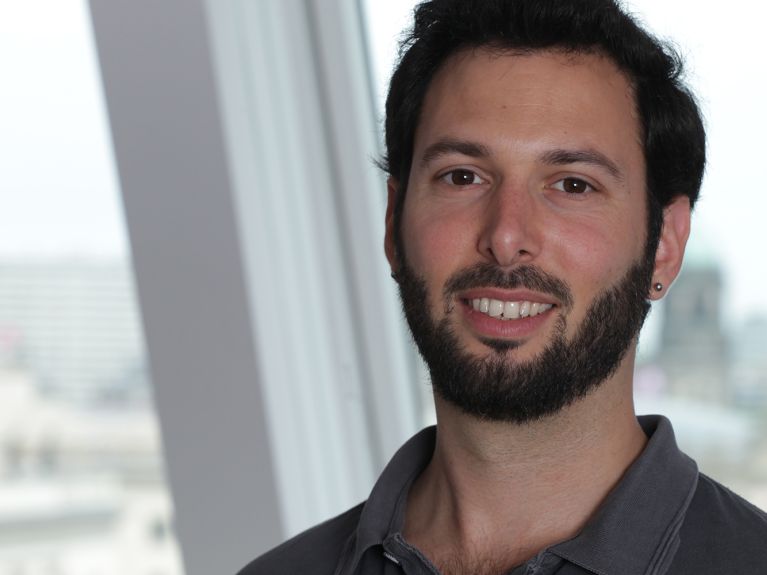 Elad Leschem moved to Berlin from Israel in 2012 to study for a Master's degree at the European School of Management "for purely personal reasons", as he describes it. "I was simply looking for new career opportunities." He liked the city. "Berlin was international, liberal and extremely open. You had the feeling everybody's welcome." The only thing that bored him was the course. He decided to become an entrepreneur while he was still a student. So far Leschem has already developed four startups, many supported by renowned accelerator programmes organised by Telekom, Microsoft and IBM. He always did this with an "Israeli mind set", as he calls it: very visionary and very opportunity-oriented. "Because Israel is small anyone who wants to build a business there has to think big and develop products that'll be accepted on the world market from the very start."
Although Leschem appreciated Berlin's dynamic energy during its initial phase as a startup hub, he did not find things easy. In 2014 he founded qDatum, a B2B marketplace for data. "We want to give every firm the chance to offer its own data sets and buy others via qDatum. It was meant to be a kind of Amazon or Ebay for data." At the time, however, Leschem did not find any investors or customers for his idea – he was told it was too visionary. He was probably simply too far ahead of his time. "Two weeks ago I met someone in Berlin who has now received funding for what I proposed in 2014 with qDatum."