Smart airborne systems
From efficient electric engines to beneficial cabin lighting: Innovative ideas from Germany for the future of aviation.
Johannes Göbel / 07.01.2023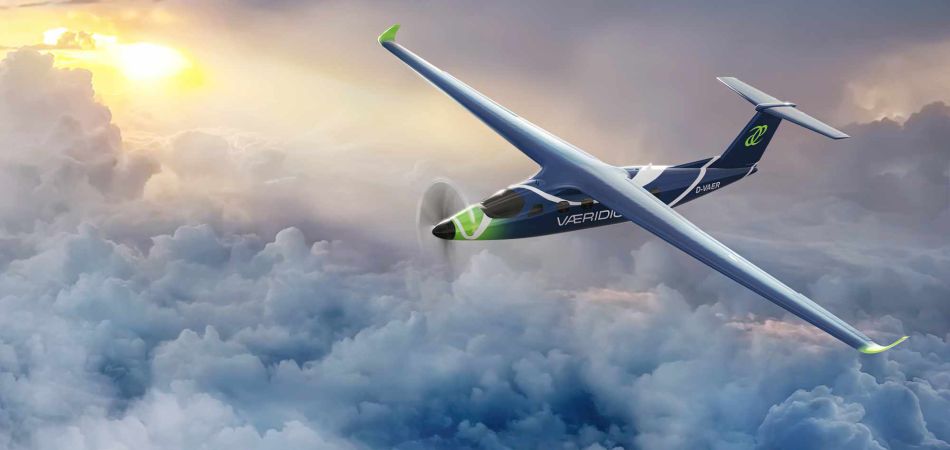 Small companies also want to help shape the future of flying with innovative ideas. We introduce you to three start-ups from Germany.
Vaeridion: Environmentally friendly engines
The founders of the start-up Vaeridion drew their inspiration from the low weight of glider planes: their vision of a small aircraft for shorter distances is based on minimum energy consumption, electric engines and a streamlined design. Rather than making the hull heavier, the batteries are incorporated into the wings. The planes are to carry up to nine passengers and a small crew, flying distances of up to 500 kilometres. The Munich-based designers have already got their first investors on board – and the aircraft are scheduled to be operational before 2030.
AeroSys: Digital co-pilot
Developed by pilots for pilots: That's how the German startup AeroSys advertises its digital assistance system for aeroplanes and helicopters. The only hardware is a small and easy to transport box plus a headset, both of which offer flexible connection options. And that's all the so-called "Goose" system needs to provide a range of useful services, based on artificial intelligence: pilots can easily take it with them into the cockpit for use as an assistant that they communicate with on a solely verbal basis. Goose provides information about unforeseen problems en route or about weather fluctuations. If the system detects from the pilot's voice or reaction time that he or she is tired, it will relieve the pilot of some of their duties and will also suggest solutions in critical situations. The international AeroSys team led by company director Mirko Hahn is headquartered in the North German city of Osnabrück and cooperates with the German Aerospace Center (DLR), among others.
jetlite: A solution to jet lag
It all began with research into the effects of light on the human body and our internal body clock: jetlite founder Achim Leder initially conducted research in this area at the University of Wuppertal and later, with the support of the German government's EXIST programme for scientific startups, set up his innovative company. To reduce jet lag on long-haul flights, the technology created by the Hamburg-based firm enables personalised light control solutions. Passengers can use an app to obtain recommendations about the ideal times for sleeping, eating and lighting. Today, jetlite's partners include Airbus, Boeing and Lufthansa.
You would like to receive regular information about Germany? Subscribe here: