We work differently!
The pandemic has massively accelerated the transformation of the world of work.  Where is this leading? What will the  future of work be like?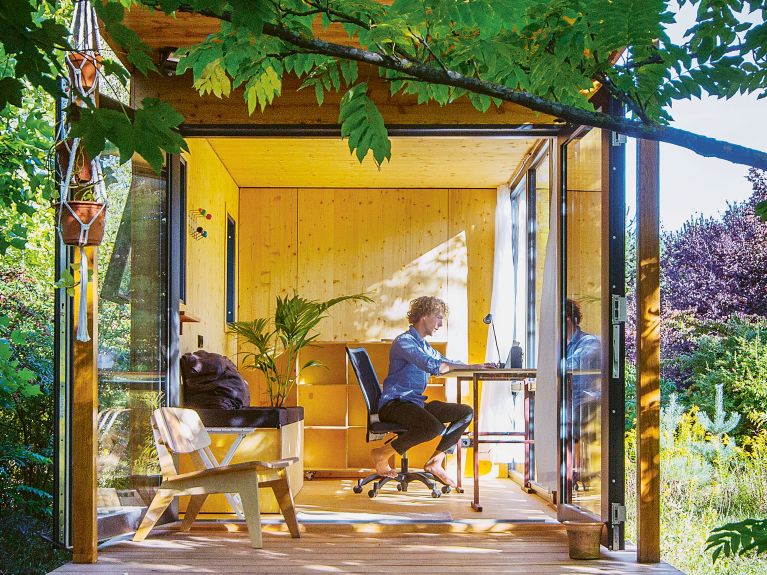 The fourth industrial revolution is in full swing. Networking and digitalisation are changing the world of work like never before. Old occupations are disappearing, new ones emerging. Companies are streamlining their structures to be able to survive against global competition. And workers themselves are increasingly asking themselves the questions: how do I want to work? And what value does work have in my life? The pandemic has proved to be a driver of this development. What was previously restricted to a privileged minority is now almost considered standard practice. Working from home, remote work, job sharing and coworking are key concepts in the new world of work. Also not to be overlooked is "purpose", which gives work greater meaning. The Fraunhofer Institute for Industrial Engineering IAO speaks of a "large-scale experiment into the digitisation of work and collaboration".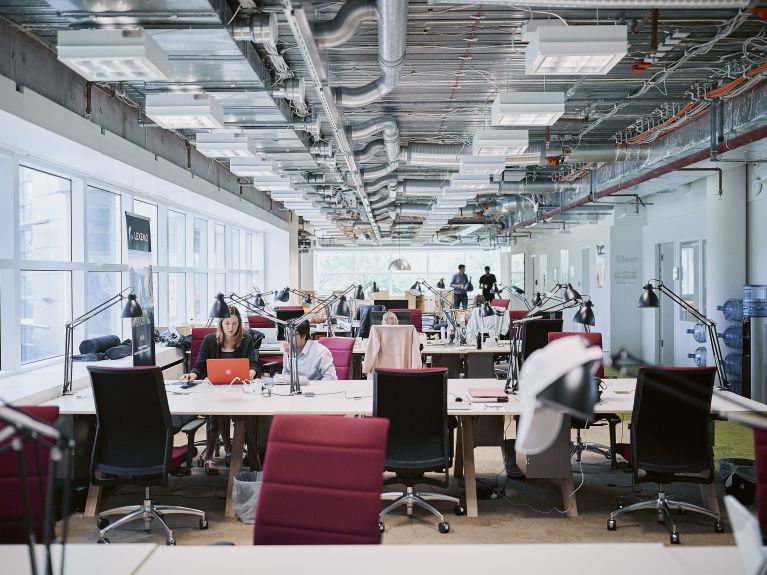 Impact on mobility and urbanisation
This change is also influencing other megatrends, such as urbanisation and mobility. Stefan Rief, Head of the Organisational Development and Work Design Research Unit at Fraunhofer IAO, predicts: "More and more people will stay away from their places of work for longer periods. Making the journey there is becoming a conscious decision. And living and working in the country could again become an attractive option for many." But not for everyone, as Katharina Rath, Member of the Board of Management for Human Resources at the logistics group DB Schenker, points out. "One third of our workforce works in warehouses and terminals. Working from home is not an option at all for them." In this case you have to come up with new ideas on flexibility – for example, in the form of teamwork with flat hierarchies and a high degree of self-determination.
It is not only where and when we work that is changing, but also how we work with our colleagues. "Participation, autonomy and meaningfulness are becoming important topics for more and more people. This has increased tremendously – above all, in the last two years," says Professor Jutta Rump of the Institute for Employment and Employability (IBE). And she is not only referring to hip young business startups in Berlin; even the German SME sector far from large metropolitan areas has taken these new values to heart. "All our SME world market leaders in the provinces are so successful because they manage to create a team spirit that their employees can identify with. They convey the message: 'This is my firm and we are among the most in­novative in the world.'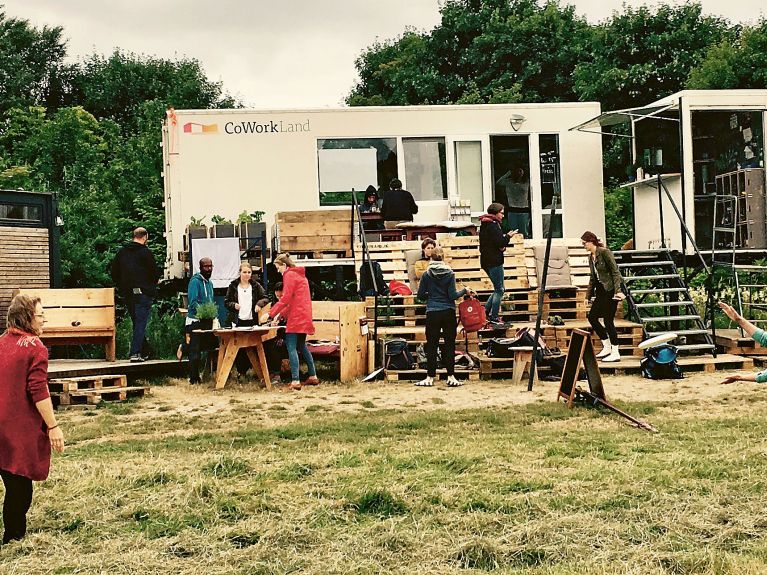 Challenge for companies
This has great relevance for Germany with its strong SME sector and its many "hidden champions", because the SME sector is considered the most important driver of innovation and technological development. Over 99% of the businesses in Germany are SMEs. They contribute 61% of total net value added, provide 55% of jobs and employ 80% of apprentices. However, many firms share one concern: they are no longer able to find enough qualified specialist staff. On one hand, skill requirements are increasing, while, on the other, the number of employees is steadily falling as a result of demographic change. Occupations in the skilled trades, the engineering and electrical sectors and the scientific-technical field are especially hard hit.

The Federal Government has recognised this and is taking appropriate measures. Women and older persons are to be more strongly integrated into the labour market as part of a strategy to secure skilled personnel. Furthermore, the immigration of specialists from outside Germany is being supported and facilitated – with a law that was passed for this purpose in 2020. In addition, companies will be encouraged to exploit the advantages of a diverse workforce: people of different genders, ages and origins as well as people with disabilities offer an increase in knowledge and perspectives, which benefits businesses.

Who will work in which jobs and in which settings in future naturally depends on technological development. "Fundamentally, the question revolves around how humans and machines will work together in the future," explains Ana Dujić, Head of Department at Denkfabrik, a think tank of the Federal Ministry of Labour and Social Affairs (BMAS). "Every industry has to consider which elements of a job profile will be replaced by machines, where human skills will be enhanced by machines and which human abilities will remain unique."