These people can change Germany
You need to know three names from the political and economic spheres if you want to join in the conversation in 2019.
Martin Orth / 27.12.2018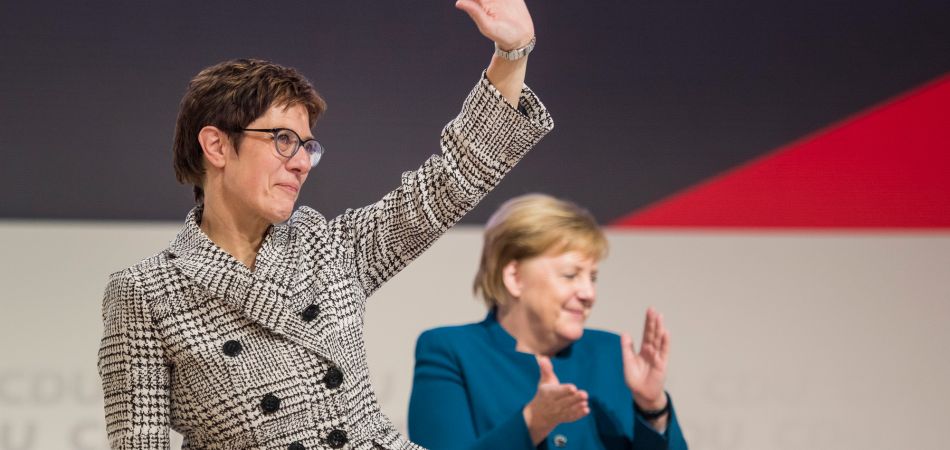 Annegret Kramp-Karrenbauer, because she is prepared for greater responsibilities
At the end of 2018 the woman from the Saarland took over from Angela Merkel as party leader of the CDU. Many people already regard Annegret Kramp-Karrenbauer as the next candidate for the chancellorship. But before the next Federal elections take place in 2021, there are other elections ahead, beginning with the European elections in May 2019. In this short period it will soon become clear, whether Mrs Merkel's confidante can give the party a profile centred round future-oriented themes whilst sharpening her own.
Achim Kampker, because he is promoting electromobility
The professor at the RWTH Technical University of Aachen felt that electomobility was progressing too slowly. That's why Achim Kampker and Günther Schuh founded a company to produce electrocars. Meanwhile there are more than 4,000 of their streetscooters operating on Germany's roads, especially for Deutsche Post. November 2018 marked the launch of the first all-electric truck. And the e.Go car is due to enter the market at the beginning of 2019. The production engineer's winning formula is: manufacturing on a modular basis – fast and affordable.
Claudia Nemat, because she is making Germany sustainable
The physicist is on the board of Deutsche Telekom and the driving force behind network expansion and the introduction of the new mobile phone standard 5G. Because Claudia Nemat knows that without technical progress Germany cannot be competitive. And without 5G, Industry 4.0, autonomous driving or smart cities will hardly be possible. That's why Telekom is massively expanding the network. The aim is to provide 99 per cent of the population and 90 per cent of the country's area with 5G by 2025.