Prize for stories from the Mekong Delta
Vietnamese author Nguyen Ngoc Tu wins the 2018 LiBeraturpreis.
12.10.2018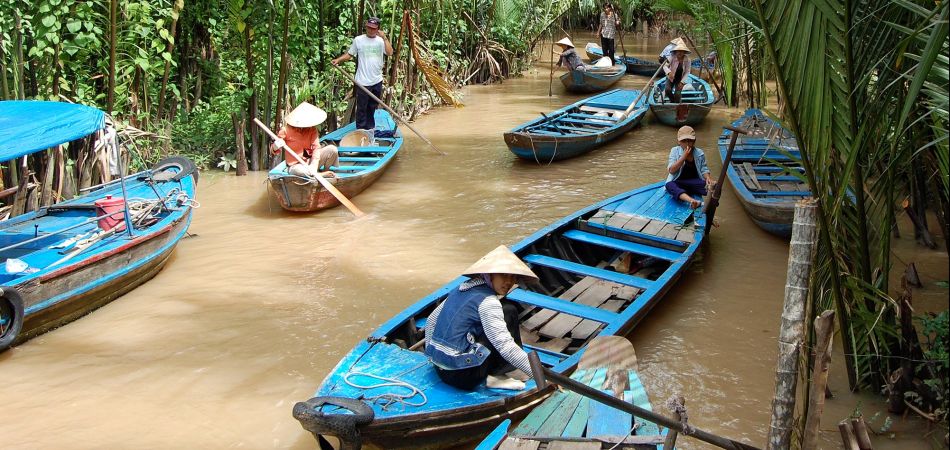 The 2018 LiBeraturpreis goes to Vietnamese author Nguyen Ngoc Tu for her volume of short stories entitled "Endlose Felder" (Mitteldeutscher Verlag). Her stories take place twixt the water and the land. The red thread: the river, the Mekong – the source of all evil and also of rare moments of happiness. "Here, Nguyen Ngoc Tu's figures sail across the river," the jury writes in explaining its choice, "conclude marriages, and divorce again, leave each other only often to later search for each other till the end of their days. Stories full of yearning, short, and concentrated in the telling."
Nguyen Ngoc Tu was born in 1976 in Ca Mau Province, where she lives to this day. The LiBeraturpreis is awarded each year for an especially popular book written by a female author from Africa, Asia, Latin America or the Arab world. It is the only German literature prize that is awarded exclusively to female authors from the Global South. The award comes with prize money of EUR 3,000 and an invitation to attend the Frankfurt Book Fair. The award ceremony is on 13 October 2018 at the Book Fair.