Celebrated opera makers
Audiences and reviewers are full of praise for highlights of German music theatre.
16.12.2014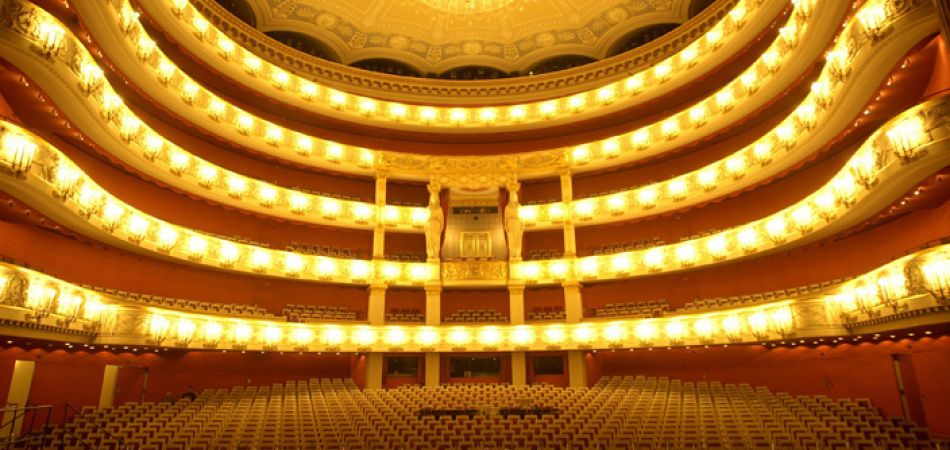 The Bayerische Staatsoper in Munich has every right to be pleased. It was named Opera House of the Year 2014 in a survey of reviewers organised by the opera magazine Opernwelt, in which 50 international opera experts participate every year. The judges praised "the excellent standard and the breadth and quality of the repertoire". A major role in this success was played by General Music Director Kirill Petrenko, whom the experts also honoured as Conductor of the Year.
Petrenko was born in 1972 and stems from a Jewish family of musicians from Omsk in Siberia. He made his first public appearance as a pianist while still a child. He studied and worked in Austria before arriving at the renowned Meininger Theater as Germany's youngest general music director at the age of 27. He was preceded by his reputation as a workaholic and also as something of an "anti-maestro" – he was said to be without arrogance, normal, honest, witty and modest. From 2002 to 2007 Petrenko was general music director at the Komische Oper Berlin – incidentally, also Opera House of the Year 2013.
Just under four million visitors
The Komische Oper is the smallest of Berlin's three opera companies. Here it is Chief Director Barrie Kosky who largely determines its excellent programme. Kosky – like Petrenko – has experienced a meteoric rise. Born in Melbourne in 1967 as the grandson of Jewish immigrants from Russia, Poland and Hungary, he first performed on the stage as an actor. After studying piano and music history, he turned to direction, working, among other places, at the Dutch National Opera in Amsterdam, the Los Angeles Opera, the English National Opera in London, the Wiener Staatsoper, the Aalto-Theater Essen, the Deutsches Theater Berlin and Schauspiel Frankfurt. He is now attracting considerable praise from experts and audiences for opulent and sensual productions at the Komische Oper.
Opera continues to be popular in Germany, and the number of companies and performances is high: Deutsche Bühnenverein, the association of theatres and orchestras, counted just under four million visitors in this sector during the 2012/13 season.