Facts for democracy
Fake news about coronavirus is spreading almost as fast as the virus itself. How Germany is tackling the problem.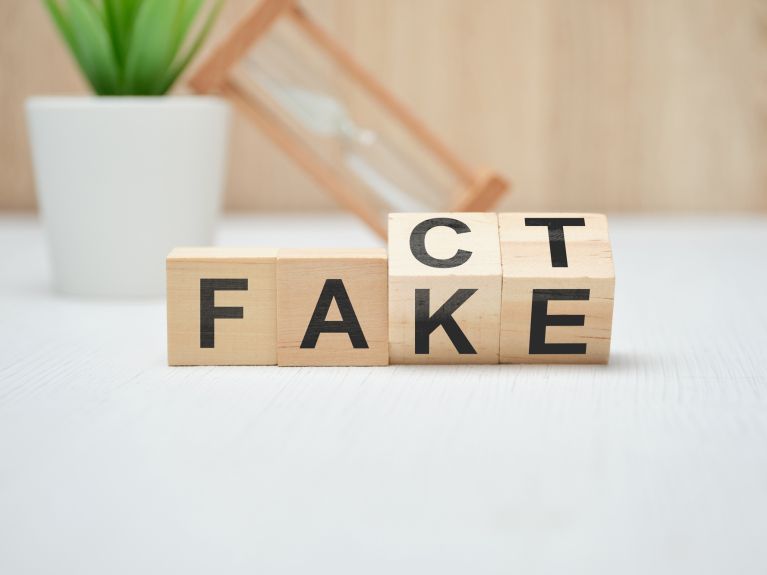 "People inoculated against their will with insufficiently tested vaccines" and somebody "is behind all of this": fake news of this kind is currently to be found everywhere – on social media sites, in WhatsApp groups, on forums and dubious news portals. They pose a risk to human lives and to our democracy. Germany has declared war on this trend: we present the work done by the fact checkers.
Independent research by Correctiv
Correctiv is a non-profit research centre. When conducting their fact checks the journalists follow up on tips provided by readers and trawl through social media channels in search of potential fake news. Then they hunt for proof: eye witnesses, documents, expert opinions. The research is painstakingly documented and freely accessible. The centre is financed by donations from private companies and foundations, thereby guaranteeing the independence of the research.
dpa checks facts on Facebook
Together with Correctiv, the dpa (Germany's largest news agency) also supports Facebook with fact checking. This is because the algorithms used in social media generate and reinforce echo chambers in which fake news can spread rapidly. Facebook thus provides the fact checkers with an internal list of potential fake news and reported posts that is then investigated. If fake news is published, users will see the corrected version displayed beneath the original post. Anyone wishing to share the post will be sent a warning.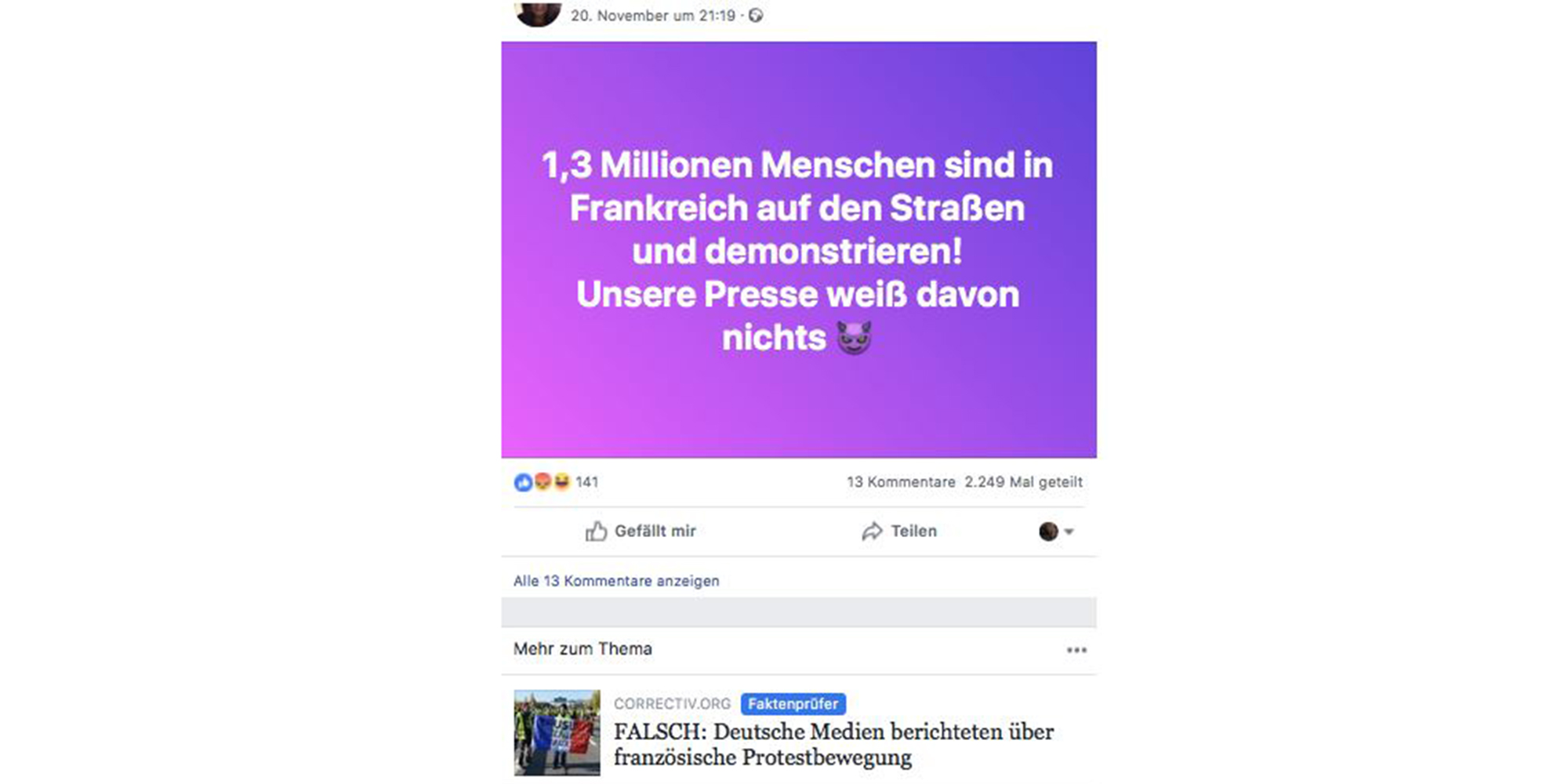 Information and clarification from quality media
Many national daily newspapers and public service broadcasters also battle against the spread of fake news. In his programme, the philosopher Gert Scobel talks for example about questions that have been raised by the crisis, and about how few reliable answers there are to them. The public service TV broadcaster ARD offers a fact finder service, while German daily Süddeutsche Zeitung debunks the biggest lies about corona in its new digital project "Falsch" (i.e. Wrong).
You would like to receive regular information about Germany? Subscribe here: