Containing the 'infodemic'
Myths, rumours, false information: the role they are playing in the Corona crisis and how to recognize them.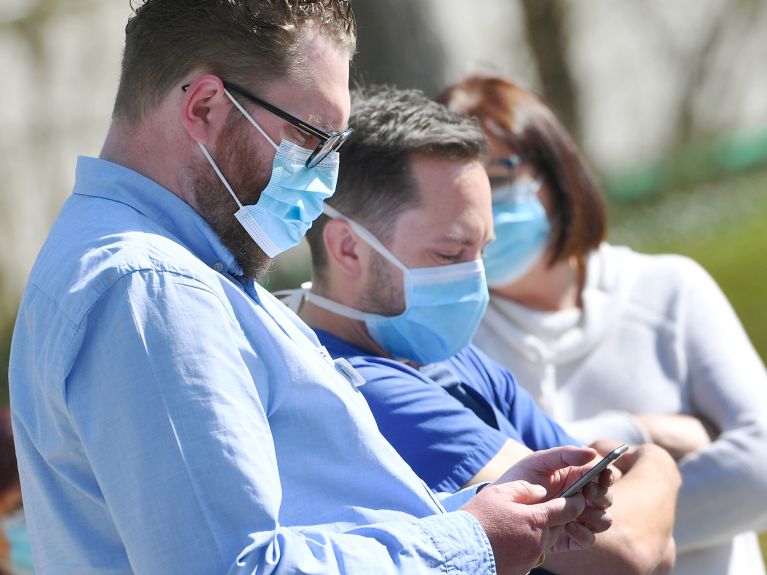 The World Health Organization (WHO) is warning of an 'infodemic': i.e. false information about the Corona pandemic which is spreading as rapidly as the virus. Five questions and answers on the topic.
How bad is it?
"We are seeing an increase in various forms of misinformation, disinformation, myths and sheer nonsense," says Lutz Güllner, Head of Strategic Communication at the European External Action Service, which supplies information for the Federal Government's podcast. False information spreads up to six times faster than facts. "The more dramatic the information and the more tantalizingly it is packaged, the more interesting it becomes."
Is there a pattern?
"There is an overarching narrative on the inability of democracies to cope with the crisis," said Güllner. This is also the result of a study by the Reuters Institute at the University of Oxford, in which German media scientist Felix Simon participated. "Misleading or false claims about the actions of authorities, governments and international organizations represent the largest category, accounting for 39 percent of the contributions in our sample"
Where does the fake news come from?
The spectrum ranges from statements by individual conspiracy theorists to state-directed disinformation. The decisive factor is the effect it has. For example, only 20 percent of the contributions examined by the Reuters Institute came from politicians or other well-known people. However, they were shared particularly often.
How do you recognize false information?
Lutz Güllner names three criteria. First, the source: users should check where exactly the information comes from. Second, the content: false information is often presented as the absolute truth without citing counter-opinions. Third, one should ask oneself: "Am I being targeted because I am particularly active in certain groups? Is any information here related to my personal interests?" If so, this should set the alarm bells ringing.
What helps against the 'infodemic'?
Editorial offices of newspapers, broadcasters and research networks make an important contribution with their fact-checks. There are many such dossiers in Germany, too, for example those provided by Correctiv.
You would like to receive regular information about Germany? Subscribe here: