An inspiring time in Berlin
Several Iranian authors have been invited to the Literarisches Colloquium Berlin, a forum for writers and translators, and work on new stories. They spoke to deutschland.de about their experiences.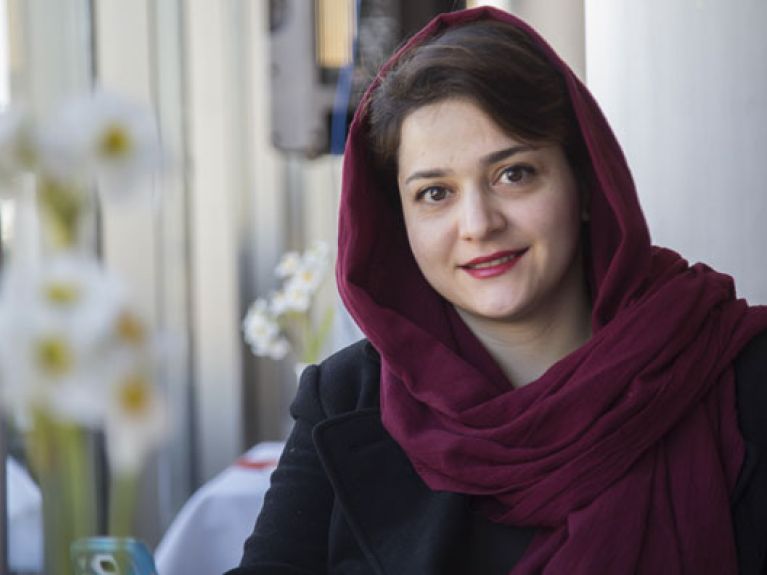 Authors Nasim Marashi, Pajand Soleymani, Nahid Tabatabai and Amir Hassan usually write about their homeland of Iran, however, for the moment their attention has turned to Germany. They are being hosted by the Literarisches Colloquium Berlin (LCB) for a month in Spring 2017 and are here working on new stories. Their stay is being sponsored by the Goethe-Institut and the German Foreign Office. The writers are not only able to work in a concentrated atmosphere and take part in events at the LCB but also meet German authors, publishers and media. As part of the cultural programme "Iranian Modernity" the authors have been offering insights into their works and Iran's literary scene. Deutschland.de talked to three of them and asked what is it about Berlin that inspires them, what music has to do with language and why being alone can be a very positive experience.  
---
Nasim Marashi, an author from Tehran: "one of the most important stories of today"
You're working here for a month at the Literarisches Colloquium Berlin. How has your time in Germany influenced your work?
In Germany I'm discovering a world that is totally new to me: I'm lonely here without my family and friends. For us Iranians being alone like this is very unusual because we always spend so much time with our family. Loneliness positively affects my work because I'm experiencing emotions which I had never felt before and can use for my stories.
What is so special about the Literarisches Colloquium Berlin?
On the one hand, the Literarisches Colloquium Berlin is a very quiet place which means I can relax and write. At the same time it's a place which is full of energy. You know that behind every door someone is working on his or her story. It feels like literature is everywhere in this house: in the walls, the tables, the kitchen. This gives me a lot of energy to write.
What are you working on at the moment?
I'm working on a project about refugees. I'd like to write a novel about a family in a refugee camp, about people who come from the Eastern world and are now living in the Western world. In these camps different cultures meet and are confronted with one another in an extreme way. I believe this dialogue between different cultures is one of the most significant stories of today.
---
Pajand Soleymani, a lyricist, playwright and actress from Tehran: "Berlin really inspires me"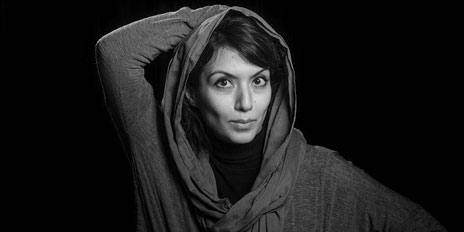 What is your personal connection to Germany?
When I was younger I never actually wanted to come to Germany. To me it was harsh, cold, industrial. But then I fell in love with a German and came to Berlin. I felt so close to the the people. There was no more "them" and "us". The trip completely changed my image of the German language. It didn't sound melodic to me at all but when I came here it felt like the music of Bach and I thought: essentially we create the same symphonies, just with different notes.
Your latest story, "The Shards of the Shattered Mirror", features a nurse in Germany. What made you create this character?
I wanted to write a story about a woman who is fascinated by the Iranian world. She reflects a lot on the Persian world and even has a Persian cat. Then she meets an Iranian man and is amazed by his beauty and good looks. However, little by little she sees another side to him: a crazy world which she doesn't want to discover.
Why did you choose Germany as the setting for your story?
I have a lot of positive memories when I think about Berlin. It's a crazy city, full of passion and full of art. There's always something going on and you meet so many different people with such different styles. For me it's a kind of surrealism in reality and that is extremely inspiring
---
Nahid Tabatabai, an author, translator and columnist from Tehran: "a quiet but productive time"
Has your time at the Literarisches Colloquium Berlin changed how your daily work routine?
Virginia Woolf describes in her book "A Room of One's Own" the significance of having time and space independent of the low of a female writer's daily life. Being able to work at the Literarisches Colloquium Berlin has provided me with these conditions.
Can you describe this in more detail?
Being far away from the chaotic life in Tehran I can concentrate on writing and that's very valuable for me. Somehow it feels like I've travelled back to the time when I was a student with the exception that we didn't have a calm life when we were students because of the revolution and its stories. Here it's been a time which has been quiet yet fruitful.
Have there been any particular occasions or people that have been especially important for you?
I've had the chance here to spend more time with some of my Iranian colleagues. That perhaps wouldn't have been possible in Tehran. I have also spoken to some Persian and German translators about my work and I hope that this will have a productive outcome. I'd like to thank the Goethe-Institut and the Literarisches Colloquium Berlin for making all of this possible. Staying in this environment has inspired a couple of new ideas and I'm going to work on one of these ideas in more detail with two of my female writer colleagues.
The iranian modernity cultural programme
Interviews: Hendrik Bensch