The director Maren Ade
The tragi-comedy Toni Erdmann has been nominated for the Oscar as the Best Foreign Language Film. A portrait of the director Maren Ade.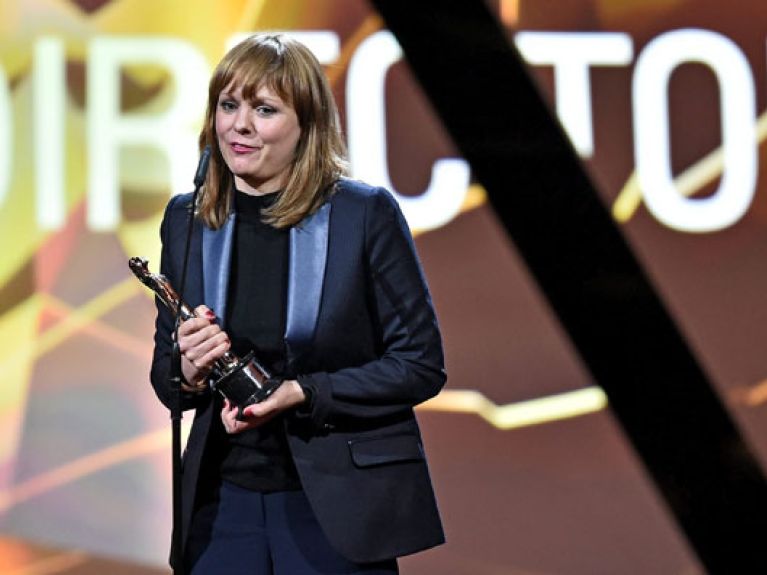 It was the cinema hit of the summer, acclaimed with standing ovations and rave reviews at Cannes, sold to many countries and now even nominated for an Oscar: Toni Erdmann, the dramatic-comic father-daughter story by Maren Ade. Who is the woman behind the camera, what is the success story of the director Maren Ade, who until now was hardly known to a larger public?
On Variety's "Watch List"
Maren Ade, born in 1976, is looked upon as a perfectionist. She spends a long time extensively researching her subject, invests years in working on the screenplay, and finally realizes it with word-for-word scrupulousness. She sometimes re-shoots scenes up to 30 to 40 times. The locations too are carefully sought out. She has a predilection for family stories. Her models include Ingmar Bergman (Scenes from a Marriage), John Cassavetes (A Women under the Influence), Michelangelo Antonioni (The Night) and Rainer Werner Fassbinder. But unlike Fassbinder, who made one film after another, she shoots a film only once every six or seven years. So far: The Forest for the Trees (Der Wald vor lauter Bäumen, 2003), Everyone Else (2009) and now Toni Erdmann (2016).She also prepares the presentation of her films with meticulousness – and with success. The Forest for the Trees was shown at the Sundance Festival in the United States and received the Special Prize of the jury. Everyone Else was entered in the competition of the 2009 Berlinale and gained Ade the jury's Grand Prize. Toni Erdmann was debuted at Cannes in 2016 and was, even though it won no prizes, the favourite of audience and critics alike. That she put the finishing touches on the film only four days before the premiere was "a nightmare" for the perfectionist. Now several signs indicate a crowning conclusion for Toni Erdmann. The influential American movie trade paper Variety has placed Ade on the list of the "10 Directors to Watch". And in Hollywood there is already speculation about a re-make starring Jack Nicholson. The production company Paramount Pictures has already secured the rights to the tragi-comedy.
Oscar ceremony, 26 February 2017 in Los Angeles