What you should know about Diane Kruger
German actress Diane Kruger has been named Best Actress at the Cannes Film Festival. She received the honour for her role in Fatih Akin's thriller In the Fade (Aus dem Nichts).
29.05.2017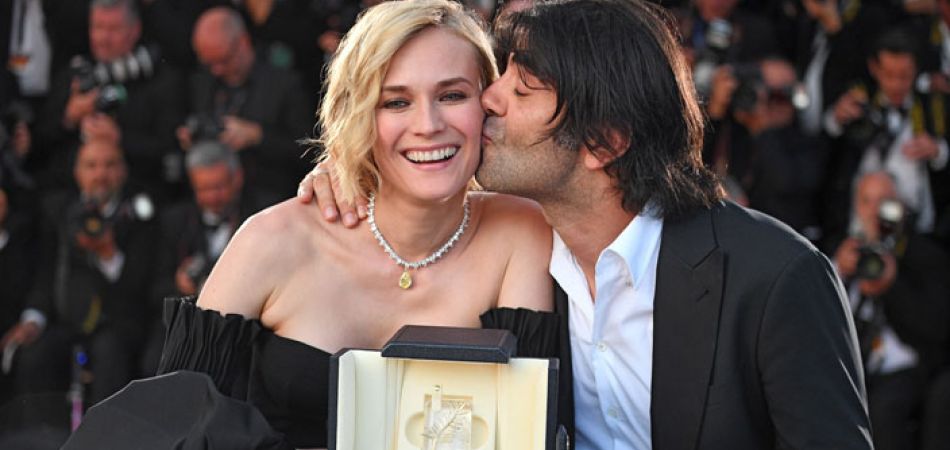 Where is Diane Kruger from?
She was born in 1976 in the German state of Lower Saxony, in Algermissen, a small town with just under 8,000 inhabitants not far from Hildesheim. Incidentally, she was born as Diane Heidkrüger with two dots above the "u". Because she went to Paris and then the USA early on in her career, she shortened her name to the internationally more accessible Kruger. She left Germany 25 years ago, and since then, among other places, she has lived in France, Canada and the USA.
How did she become known?
Initially, Diane Kruger made a name for herself as a model, after being discovered in a competition at the age of 15 (Look of the Year 1992). She took acting lessons and then played the role of Helen in Troy, the 2004 Hollywood film by the German director Wolfgang Petersen – at the side of Orlando Bloom and Brad Pitt, among others. She also made a remarkable appearance in Quentin Tarantino's Inglourious Basterds – she is strangled, by the director in person. In the meantime she has acted in over 30 films.
What is special about her role in In the Fade?
Her part in In the Fade, the film by Fatih Akin, the Hamburg-based director, was Diane Kruger's first German-language role. Previously she has mainly acted in international and US productions. Her preparations for the film meant she spent a longer continuous period in Germany than she had for many years. The film celebrated its world premiere in Cannes. The thriller is about a neo-Nazi attack and has parallels with the court case against the so-called National Socialist Underground (NSU). Diane Kruger plays a woman who loses her family in a far-right terrorist bomb attack and wants to take revenge herself. It could become Kruger's breakthrough into a new genre.
What does she say herself about the honour?
In her acceptance speech, Kruger dedicated the prize to all terror victims. "Nothing I can say can console the surviving relatives. I can only say that we will not forget them." And: "I am incredibly proud and grateful this evening. I am very pleased. It was a role that also changed me as a person. It is one of the strengths of Fatih's films that they also have a social and political background. And the role of Katja touched me very much as a human being." The award for Kruger is the first time a German has won the Best Actress title since 1986. Then Barbara Sukowa won the honour for her role in Margarethe von Trotta's Rosa Luxemburg.
What other ties does she have with Cannes?
Kruger, who speaks fluent French, was the first German woman to host the opening ceremony and the prize gala of the 60th Cannes Film Festival in 2007. In 2012 she was appointed to the competition jury of the 65th Cannes Film Festival.  
© www.deutschland.de