Touring the world
From works by Wolfgang Tillmans to the question of European identity –  ifa is active around the globe.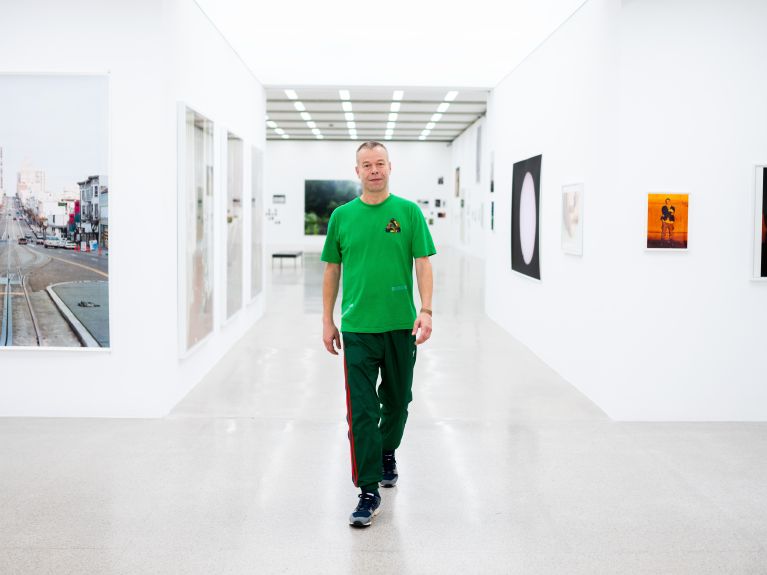 A glance at the places outside Germany where exhibitions are staged is all that is needed to see how global the programme of the Institut für Auslandsbeziehungen (ifa) is: Abidjan in Côte d'Ivoire, Riyadh in Saudi Arabia, or the European Capital of Culture 2022 – Novi Sad in Serbia. Committed to art and cultural exchange worldwide, ifa is funded by the Federal Foreign Office as an organisation that fosters international and educational relations. Let us give you some examples of this international cooperation.
The idea of the global touring exhibitions
ifa sees exhibitions as being an important focus of its work. "Tailored to local specificities in partnership", the idea is for them to make possible "transcultural exchange of unusual intensity". The organisation is often active in places "where access to art and culture cannot be taken for granted". Exhibitions are staged in regions "whose museums tend to have little exchange with German art museums" – examples in early 2022 include Abidjan, Riyadh and Novi Sad.
With reference to its programme underway in early 2022, ifa explains: "All exhibitions raise globally relevant questions about the realities of life, origins, identities, freedom and oppression, collective memory, racism or the environment." In art, topics can be addressed "that fall on deaf ears in other contexts". The following are just some of the exhibitions currently on a global tour:
"FUTURE PERFECT"
This exhibition has been touring the world ever since its launch in Frankfurt am Main in 2013; it will be hosted by Riyadh in Saudi Arabia from January to March 2022. On show are works by 16 artists from different countries who live in Germany and "engage with visions of the future and speculation about the course of history".
EVROVIZION
The name of this exhibition project, which will be running in the Serbian city of Novi Sad until the end of February 2022, says it all: according to the exhibition's organisers, the title is a construct of similar yet different language forms – Eurovisione / Evrovizija / Евровизия  – and "symbolises the idea of a potential coexistence". The exhibition explores the "current sociopolitical situation in Europe and the idea of a European identity".
"Fragile" – works by Wolfang Tillmans
The world-famous German photographer Wolfgang Tillmans is presenting a number of his works in Abidjan in Côte d'Ivoire from January to March 2022. Writing about "Fragile", ifa explains that the exhibition makes reference "to the precious moments and importance of social and family cohesion – especially at times of social and political instability".
More about ifa's work and exhibitions
You would like to receive regular information about Germany? Subscribe here: