Thousands of museums, millions of visits
Germany and its museums – discover all the key facts and figures here.
There are 7,245 museums and other exhibition houses in Germany. We present the most important information relating to this subject.
What is a museum?
A museum is distinct from an "exhibition house" in that it has its own collection. Germany has nearly 500 exhibition houses that present alternating exhibitions. One of the best known is the Haus der Kunst in Munich, a globally leading centre for contemporary art.
How many museums are there in Germany?
According to the Institut für Museumsforschung (Institute for Museum Research), there were 6,834 museums in 2019. In the year before the pandemic, visits to museums and exhibition houses totalled around 117 million, though it is of course impossible to determine how many people made these visits. 55 percent of Germans say that they go to a museum at least once a year. 34 museums chalked up more than 500,000 visits each.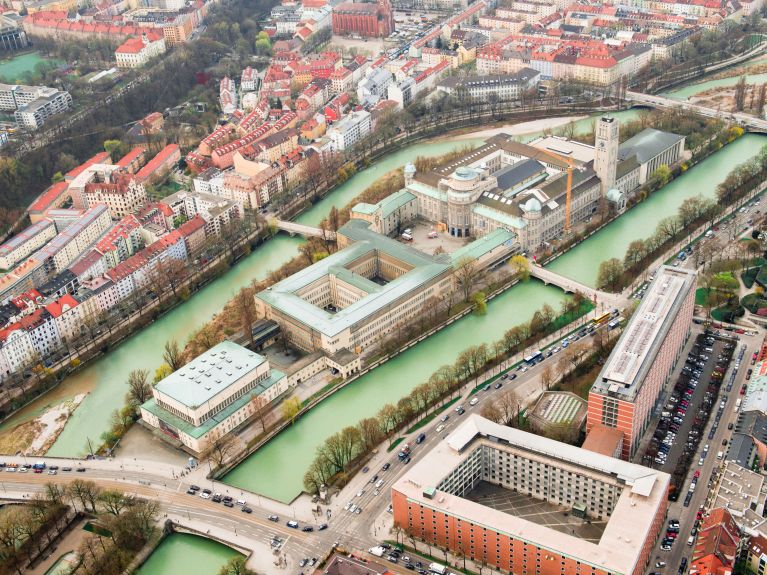 Which German museums record the highest number of visits?
1,44

million

Deutsches Museum

/ science and technology / Munich

1,38

million

Miniaturwunderland / model railways / Hamburg

1,38

million

Topography of Terror

/ National Socialism / Berlin




(

all figures relate to 2018

)

 
Which percentage of museums focus on which topics?
| | |
| --- | --- |
| 43,5 % | Local and regional history |
| 15,1 %  | Cultural history |
| 12,6%  | Natural sciences and/or technology |
| 10,7% | Art |
| 7,7%  | History and/or archaeology |
| 4%   | Natural history |
| 4%     | Palaces and castles |
Do memorial sites count as museums?
Many memorial sites also have their own collections and permanent exhibitions, and as such are counted as museums. However, they are clearly in a category of their own because they are linked to historic and often oppressive sites of German history. In many cases, they are themselves protected as historic monuments. As a rule, they do not charge admission fees and have a special educational mission.
You would like to receive regular information about Germany? Subscribe here: