Getting youngsters excited about museums
From paintings to the Pergamon Altar: The project "Museum macht stark" introduces young people to great art.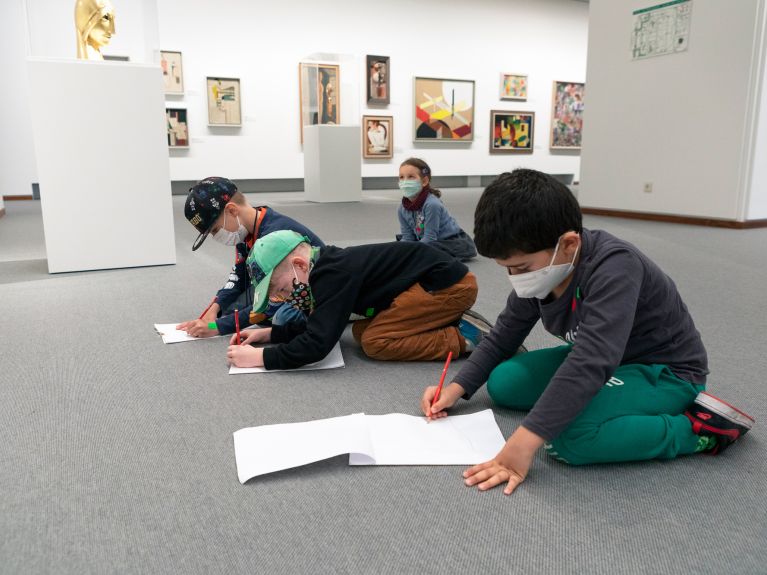 Die Aussicht Many children and young adults are not exactly excited at first by the idea of going to a museum. However, one organisation that is keen to show just how fascinating a museum visit can be is the German Museums Association with its "Museum macht stark" (i.e. Museums make you strong) project. The programme is targeted primarily at five to 18-year-olds in Germany who would otherwise have little chance to experience museums. The Federal Ministry of Education and Research is providing a total of 6.4 million euros to support the project.
Activities on offer at nearly 70 museums
Within the framework of the programme, the Museums Association is promoting projects at local museums that hope to get children and young adults enthusiastic about culture, while at the same time giving them the chance to get involved. Currently 69 museums are taking part, including the Staatliche Museen zu Berlin, the German Port Museum in Hamburg and the Bach Museum in Leipzig. A total of 97 projects are being offered by the museums at present, and more than 17,000 young people have so far taken part in the "Museum macht stark" programme.
As Eckart Köhne, the president of the German Museums Association, explains, the collaborations show "just how much children and young adults profit long-term from their experiences at museums and how they make museums into 'their own spaces'".
Experimental drawing with Bach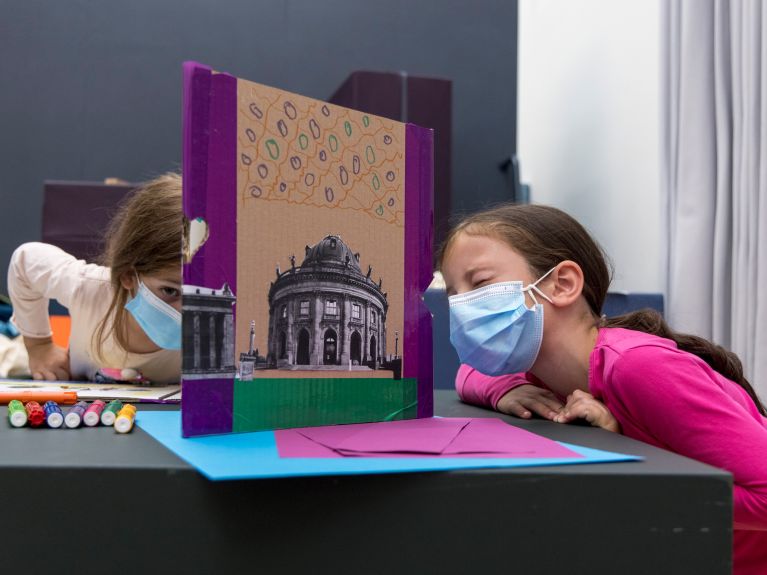 The range of activities on offer is enormous. It includes for example the project "Hier sind wir!" (i.e. Here we are!) that the Staatliche Museen zu Berlin is using to target children and young adults "whose social environment offers little scope for contact with museums". The discovery tour of Berlin's Museum Island, which is a UNESCO World Heritage site, takes them to places like the Pergamon Museum with its impressive reconstructions of archaeological ensembles such as the Pergamon Altar and the Processional Way of Babylon.
Leipzig's Bach Museum is hoping to excite young visitors with its temporary exhibition "Bach & Triegel. Im Dialog" (i.e. Bach & Triegel. In dialogue). It involves works by the Leipzig painter Michael Triegel entering into a dialogue with the music of Johann Sebastian Bach. The idea is that the children use experimental drawing techniques to engage with the exhibition objects and their stories, conduct interviews or work on still lifes.
You would like to receive regular information about Germany? Subscribe here: