"Berlin is colourful and friendly"
The expat Sarah Slik from Canada shows you Berlin: find out here what everyday life in the German capital can look like.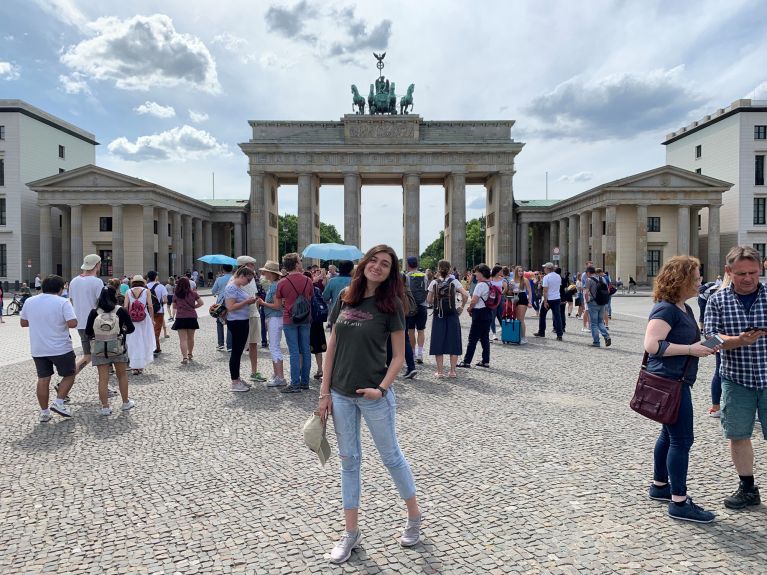 Read here our first interview with Sarah Slik shortly after she arrived in Germany.
Sarah, what has changed since you arrived in Berlin?
Unfortunately, the global coronavirus pandemic began shortly after our first interview, so I had to put many of my plans on hold. I'm still looking for a steady job as a graphic designer, but during the lock-down I tried to upgrade my skills, experiment a lot and improve my portfolio.
Do you have any tips on how to learn German on your own?
Since my language course was cancelled and since I couldn't unfortunately spend much time with German native speakers during the coronavirus crisis, I've had to practice the language in other ways. I've watched a lot of films und series with subtitles and listened to German radio. I always say: "You can learn anything in Berlin, except German" [laughs]. Because it's just too easy to get by with English here.
Did you have a definite image of Berlin before you moved here?
I knew only the absolute basics and had a very out-of-date picture. I knew the history of the Berlin Wall, knew that the city played an important role in World War II. But I had no idea what Berlin would be like today. Now I know: it's colourful in every respect, mainly friendly and ready to party.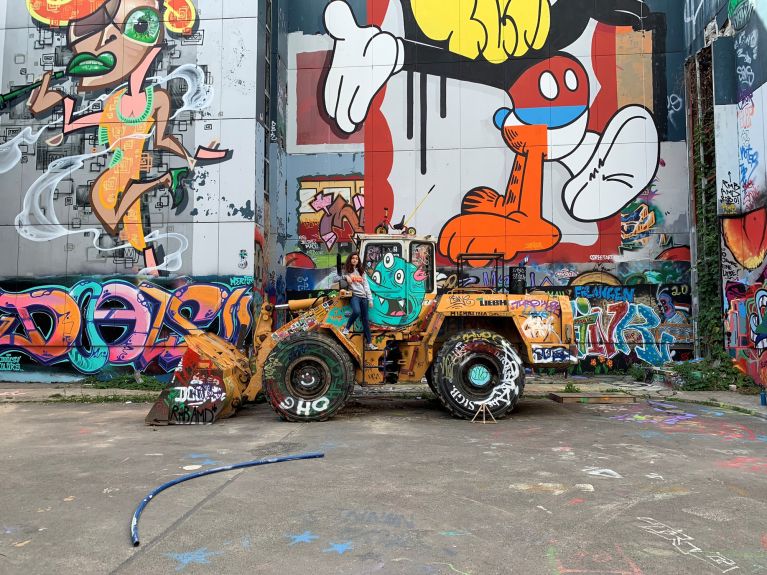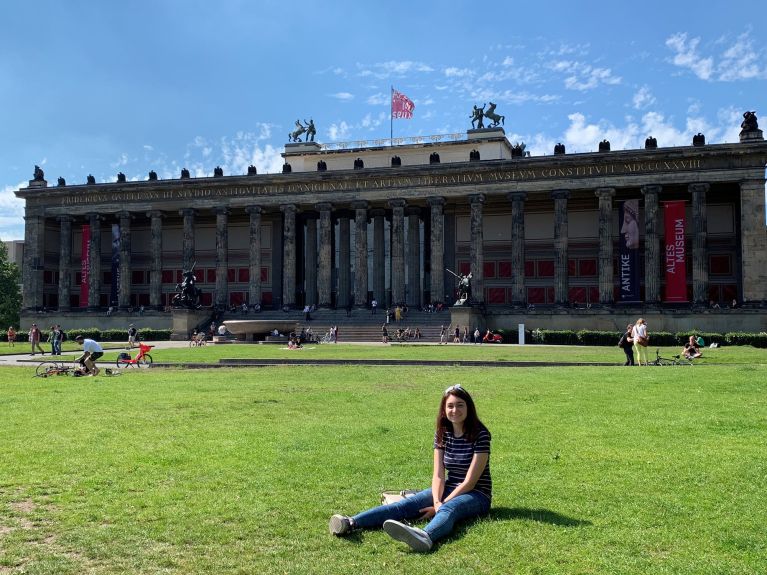 After a year here, how would you describe Berlin in three words?
A city for everyone.
Do you currently have a favourite place in Berlin?
I loved going to Lake Tegel in the summer – especially by bike. We discovered small allotment gardens along the way. I didn't know the concept before coming to Germany. People sunbathe in front of their small colourful wooden huts, grill or do gardening. Maybe we should get a little garden like that soon too.
In our story on Instagram  and Facebook, Sarah takes you on a tour through Berlin.
You would like to receive regular information about Germany? Subscribe here: