Renaissance of leisure time classics
From drive-in cinemas to woodland walks: The Covid-19 pandemic has led to a revival of once loved leisure time pursuits.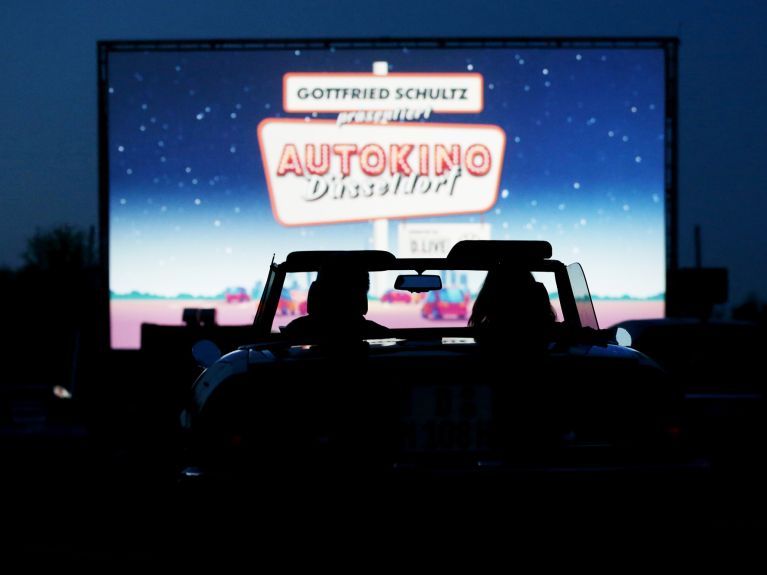 Renaissance of the drive-in cinema
If you feel like enjoying good entertainment at a distance, the drive-in cinema is the answer. Devised in the USA in 1933, it was also very popular in Germany for many years. But at the beginning of 2020 there were only 18 drive-in cinemas left from the original 40. That was before the Covid-19 pandemic began. Now, these cult cinemas are experiencing a comeback. Since early March the Federal Network Agency has received more than a hundred applications for drive-in cinema frequency licences. These are needed to transmit the film soundtracks inside the cars.
Rediscovery of local recreation areas
What is there to do, when restaurants and swimming pools are closed? Many people in Germany are opting for this simple solution: Hiking. While the professionals generally prefer the mountains, many amateurs have started walking in various areas of natural beauty since the outbreak of the Covid-19 pandemic. Less well equipped, yet no less motivated, they are taking to the nearest woodlands at the weekends. For example, North Rhine-Westphalia's office for forests and woodlands (Landesbetrieb Wald und Holz NRW) has at times registered twice the number of enthusiastic ramblers in the Eifel National Park since the start of the worldwide coronavirus outbreak.
Return to the allotments
Allotments have a long tradition in Germany, like afternoon tea in England. There are around 14,000 allotment associations in Germany with some 5 million members. The Covid-19 crisis has unexpectedly increased the popularity of these local recreation areas. Whilst many people can only enjoy the spring on their balcony, the people with an allotment can go to their colonies armed with garden tools and sausages for the barbeque. There they clip the hedges, tend the gardens and grill their goodies, often late into the night.
DIY boom
The arts and crafts trend has been around for a long time, and DIY is a worldwide phenomenon. But during the Covid-19 outbreak the urge to do-it-yourself has greatly increased. No matter whether it is sewing, woodworking or redecorating, almost everyone is becoming creative in the Covid-19 crisis. The DIY stores are benefitting from this with a sharp rise in demand, especially for garden products. It is hardly surprising, now that the summer holiday trip is unlikely to take place this year, many Germans want to spend their holiday in a newly planted garden.
You would like to receive regular information about Germany? Subscribe here: