The eight most beautiful natural wonders
Naturally enchanting: we present eight natural wonders in Germany that are so breathtakingly beautiful you will immediately want to visit them.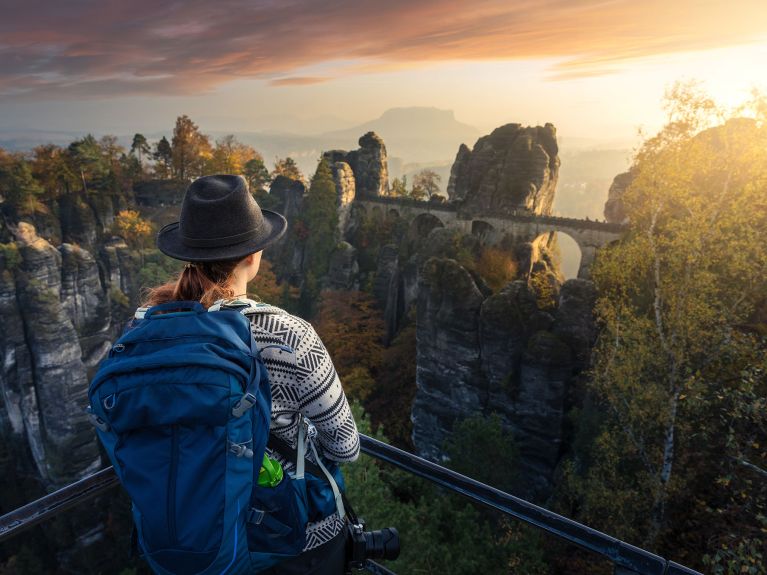 Urach Waterfall in the Swabian Alb
No, you are not with Frodo in the Shire. But Urach Waterfall in Baden-Württemberg is just as picturesque as the landscape in Tolkien's fantasy epic. The water flows over a whinstone cliff and falls 37 metres into the valley below.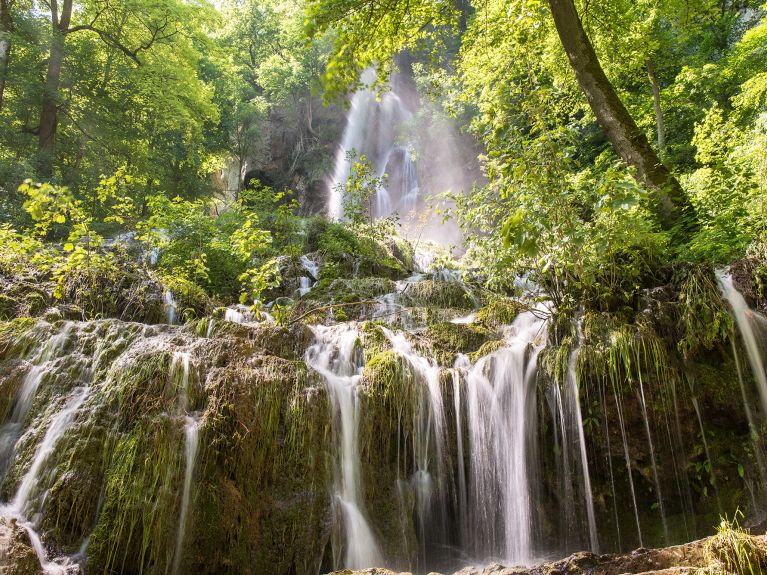 Chalk cliffs on the island of Rügen
This wonder of nature inspired the artist Caspar David Friedrich to create his famous painting Chalk Cliffs on Rügen, one of the major works of German Romanticism. One highlight of the rugged coastline is the Königsstuhl, an imposing 118-metre-high chalk cliff.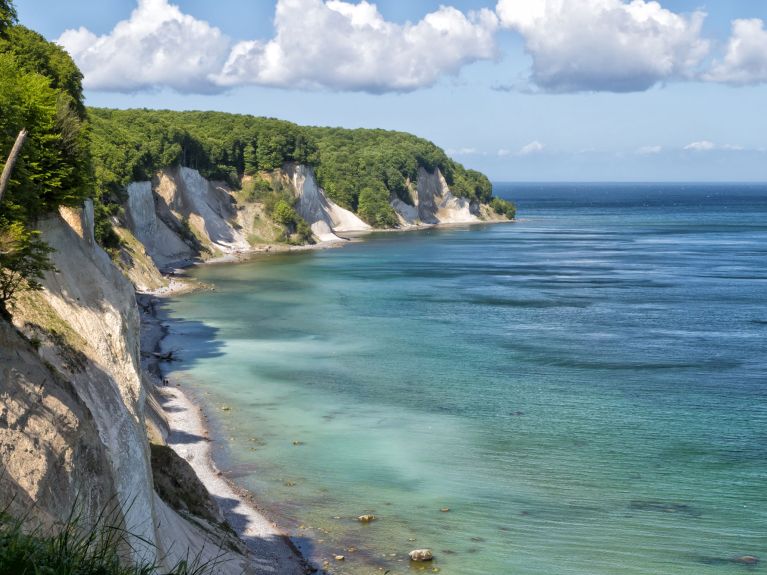 Elbe Sandstone Mountains in Saxony
The highlands on the upper reaches of the Elbe impress visitors with their enormous rock formations. This landscape invites you to undertake hiking tours with breathtaking views.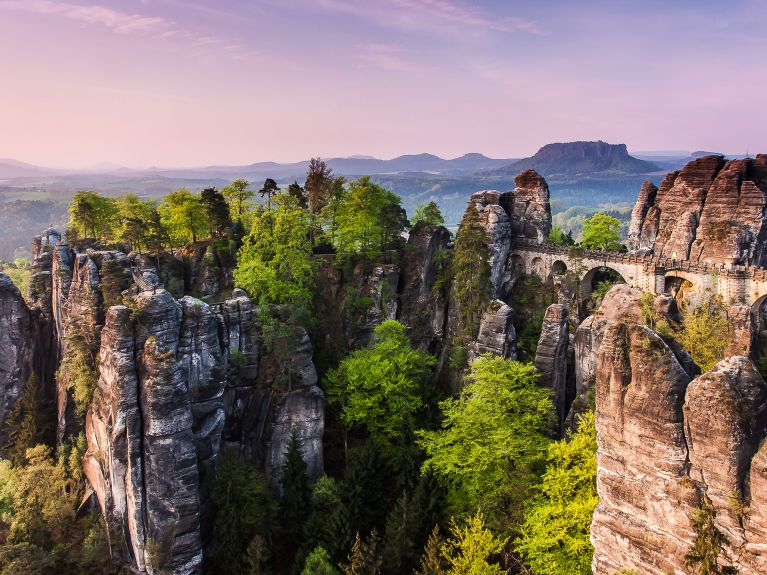 Lange Anna on Heligoland
Lange Anna on the North Sea island of Heligoland is 47 metres tall and weighs roughly 25,000 tonnes. This magnificent free-standing column of red sandstone can be seen from afar rising out of the breakers.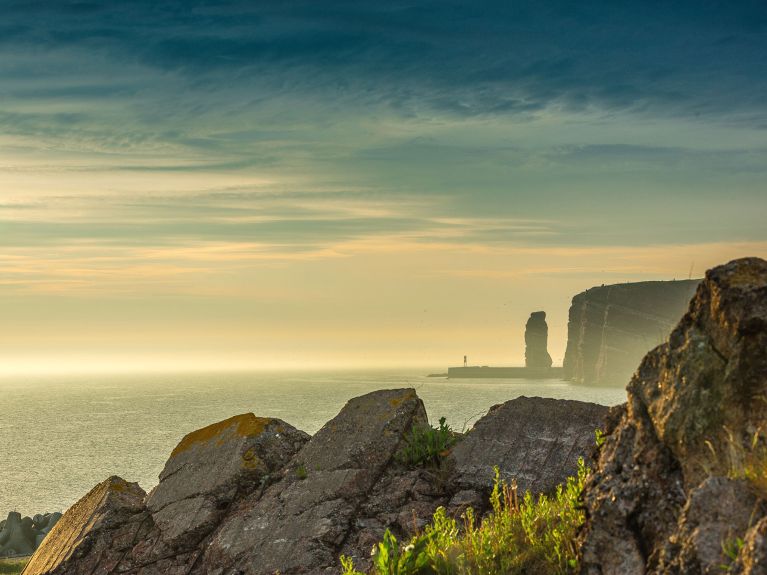 Teufelsmauer in the Harz Mountains
This rock formation is steeped in legend and stretches roughly 20 kilometres through the northern part of the Harz Foreland. According to the collection of fairy tales by the Brothers Grimm, it was built by the devil to divide the world with God – hence the German name, which means Devil's Wall.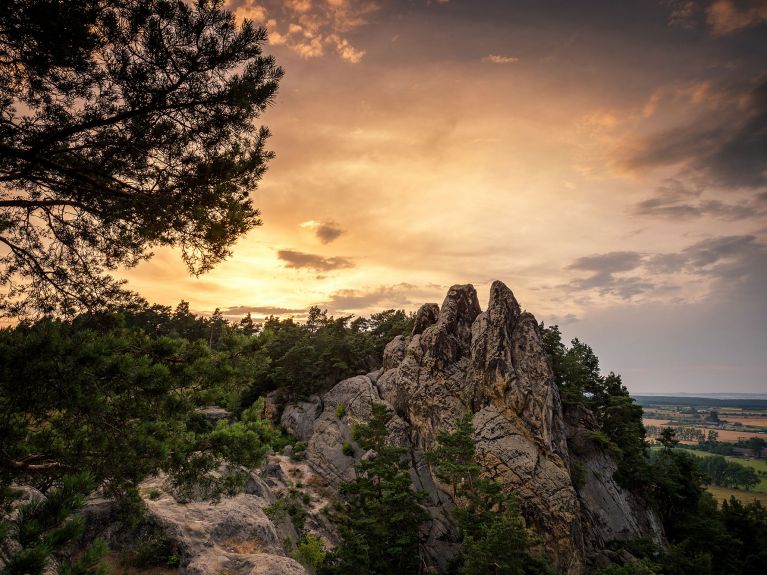 Saalfeld Fairy Grottoes in Thuringia
Today the Fairy Grottoes in the former mine in Saalfeld lure hordes of tourists underground. If you've been there, you know why: since 1993 the Guinness Book of Records has listed the caverns as the "most colourful cave grottoes in the world".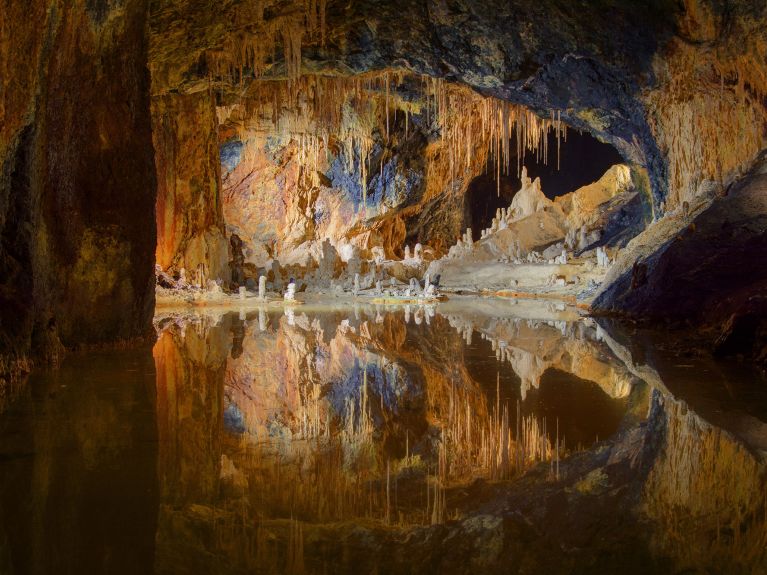 Externsteine in Teutoburg Forest
Externsteine, a striking rock formation near Horn-Bad Meinberg in North Rhine-Westphalia, is both a natural and cultural monument. Stone masons carved a unique relief of Christ into one of the rocks during the Middle Ages. Researchers believe that much earlier this fascinating rock formation served as an astronomical observatory or place of worship.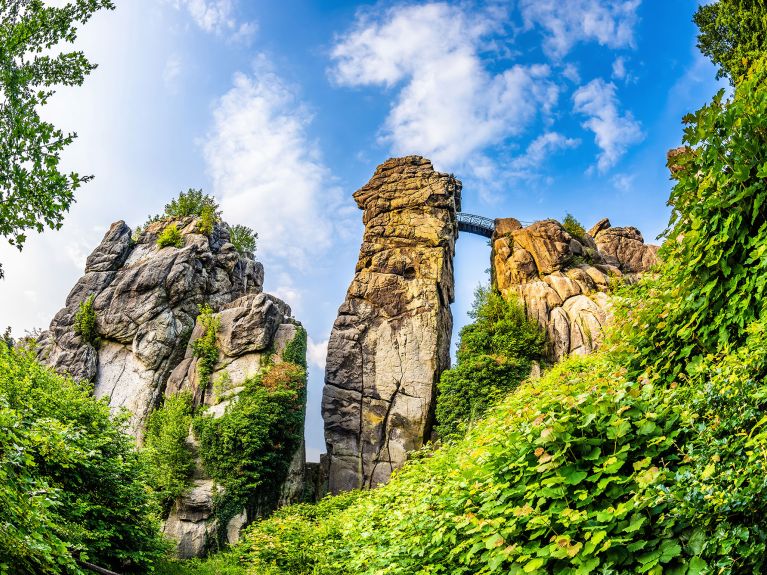 Königssee in Bavaria
Nestled between the steep mountain slopes of the Berchtesgaden Alps, the Königssee (King's Lake) is reminiscent of a Nordic fjord. The water sparkles emerald green in the sun. What the photograph cannot show is the magnificent echo that the cliffs reflect across the lake.