Exploring Berlin (almost) for free
A great itinerary for tourists on a small budget: we give you some tips for guided tours, culture and history.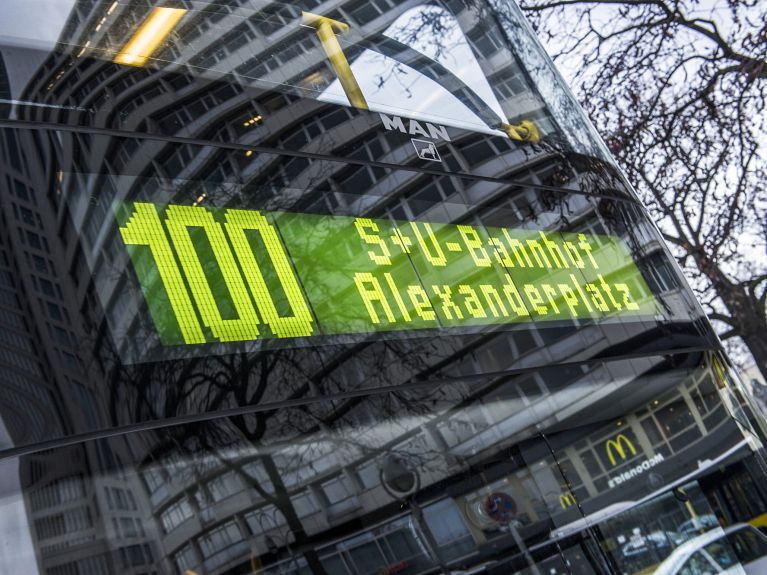 Bus 100
The number 100 public bus is a very inexpensive way to explore Berlin. The city's main sights can be seen on its route between Alexanderplatz and Bahnhof Zoo. A ticket costs just 2.80 euros. Even better: buy a day pass for 7 euros (zones A and B) and use bus number 100 for some "hop-on, hop-off" sightseeing.
Going Local Berlin app
Discover Berlin by going off the beaten track. This free app from the Visit Berlin website provides some great insider tips for the city's various districts.
Free guided tour
Free guided tours of the city begin on the eastern side of Brandenburg Gate every day – at 11 am in German, and at 10 am, 11 am, 12 pm, 2 pm and 4 pm in English and Spanish. The guides wear a red t-shirt or carry a red umbrella, making them easy to spot. For nothing but a tip at the end, they will give you a tour lasting nearly three hours that will take in the key historic sites in the centre of Berlin, including the Brandenburg Gate, the Holocaust Memorial and parts of the Berlin Wall.
Various companies such as alternativeberlin.com offer free street art and neighbourhood tours.
Lunchtime concerts in the Berlin Philharmonie
Musical delights in your lunch break: from September to June, first-class concerts are staged in the foyer of the Philharmonie concert hall every Tuesday at 1 pm. Berlin orchestra musicians and students from local music academies perform there for free.
Programme of the lunchtime concerts
Free admission to Berlin museums
Here's a great tip for street art fans: it costs nothing to visit the Museum for Urban Contemporary Art. Other art museums also offer free admission at certain times, for example the Museum für Gegenwart at Hamburger Bahnhof from 4 until 8 pm every first Thursday of the month, and the Akademie der Künste between 3 and 7 pm every Tuesday. For more information, take a look at the museum websites.
Dome of the Reichstag
Transparent democracy: you can visit the spectacular dome and rooftop terrace of the Reichstag building, which is home to the German parliament, free of charge, but you must register here first in advance.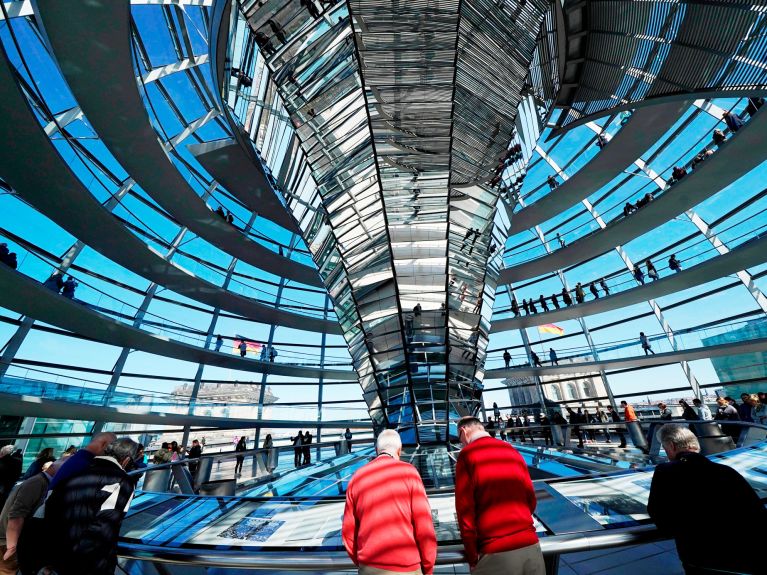 Commemorative sites
Bringing history to life: admission to most commemorative sites is free, including the Topography of Terror Documentation Center, the Plötzensee Memorial Center, the House of the Wannsee Conference and the Berlin Wall Documentation Center.
Up-to-date tips of the day for free Berlin events: gratis-in-Berlin.de
You would like to receive regular information about Germany? Subscribe here: