Berlin for insiders
We reveal some secret, cool, futuristic and sentimental places in Berlin.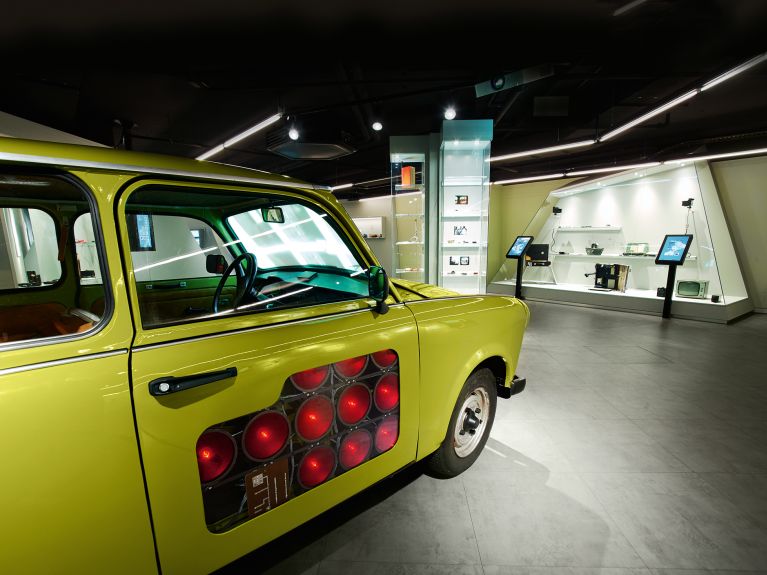 A little off the beaten track from the typical sights such as the Reichstag and the Brandenburg Gate, a whole host of other unusual and fascinating places can be found in Berlin. So let's go out and discover some:
German Spy Museum – secretive Berlin
For nearly half a century, the front line of the Cold War ran right through the middle of Berlin. The secret services on both sides engaged in an intensive duel and Berlin was regarded as the "capital of spies". The German Spy Museum (at Leipziger Platz 9) has put together an impressive collection of exhibits: everything from Hitler's Enigma cipher machine to cameras in bras, bugs in shoes, guns in gloves, poison darts in umbrellas and original props from James Bond films.
Bierpinsel tower – futuristic concrete architecture
Completed in 1976, this tower is more than 40 metres high and is considered a good example of brutalist architecture. Its form and its original use as a restaurant inspired Berliners to give it the nickname "Bierpinsel", meaning "beer brush". Apart from serving as a venue for small-scale art events, the building (at Schloßstrasse 17) has stood empty since 2006. The tower enjoyed a prominent role as the police headquarters in the Netflix series "Dogs of Berlin". Currently there are plans for it to be used as a co-working space.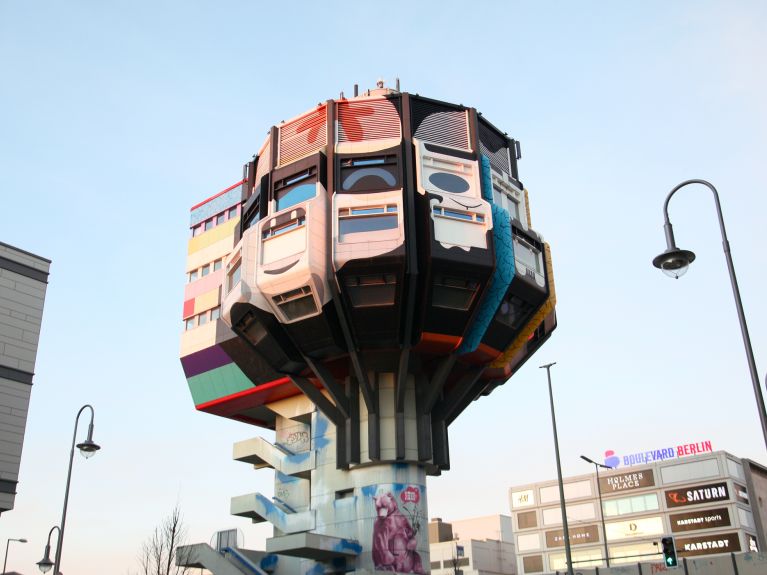 Klunkerkranich – cool rooftop garden
Situated at the top of a shopping centre's multi-storey carpark, the "Klunkerkranich" rooftop garden (at Karl-Marx-Strasse 66) in Berlin's trendy Neukölln district is a good example of how a new purpose can be found for vacant plots of land and buildings. This practice is now part of the city's DNA and fascinates Berlin visitors from all over the world.
Dorotheenstadt Cemetery – a famous last resting place
In no other cemetery in Germany are as many famous people buried as in Dorotheenstadt Cemetery (at Chausseestraße 126). Among others, the philosophers Hegel and Fichte, the writers Heinrich Mann and Bertolt Brecht and the architects Stüler and Schinkel all found their last resting place here. The cemetery chapel, which in 2015 was redesigned with a light installation by the artist James Turrell, is particularly worth seeing.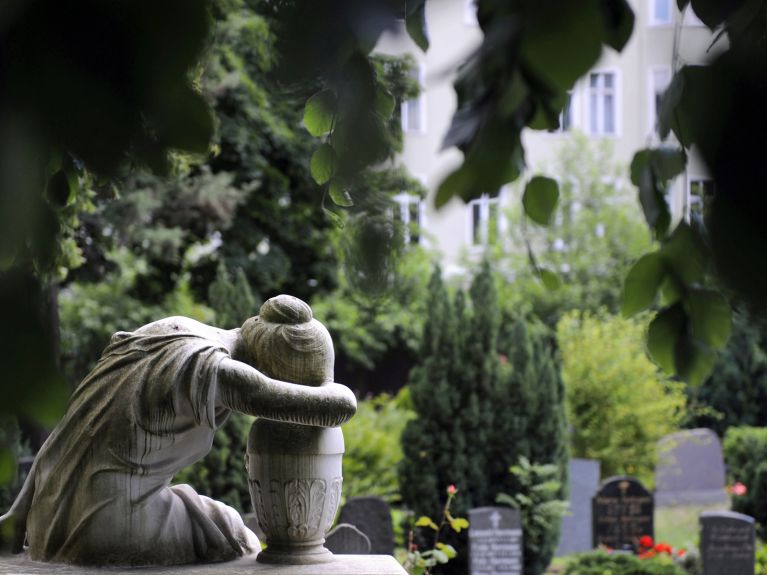 Teufelsberg – abandoned listening station
A 120-metre-high artificial hill was created out of rubble after the Second World War. From 1950 until the fall of the Wall in 1991, the Teufelsberg (address: Teufelsseechaussee 10) was used as a US Army listening post and then until 1999 as an air traffic control radar station. Since then the building has stood empty, but it now attracts fans of street art and urban exploration.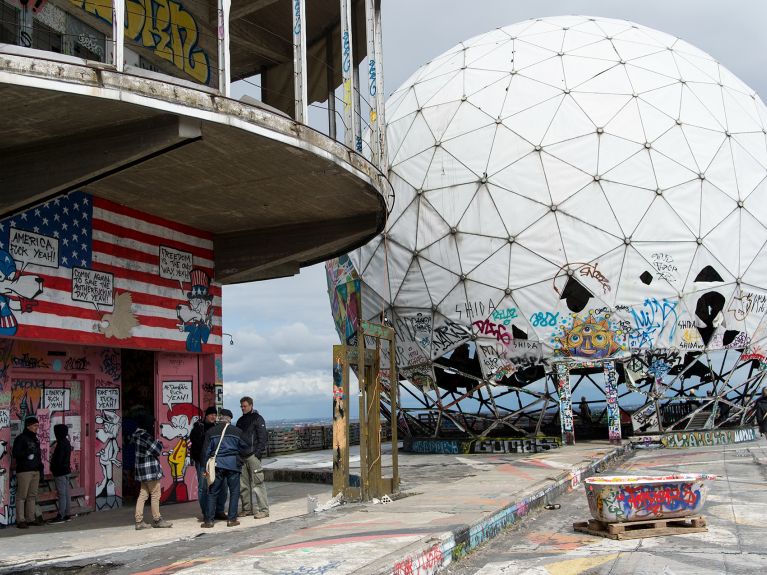 Tempelhofer Feld – enormous urban park
Since 2010 the airfield of the former Tempelhof Airport has been accessible as a park. Covering an area of roughly 300 hectares, the site is one of the largest inner-city open spaces in the world, almost as large as Central Park in New York. Berliners now use the park for skateboarding, gardening, picnicking, bird watching and kitesurfing. The airport building is also unique. In the 1930s it was one of the world's largest buildings.
Schwerbelastungskörper – bizarre Nazi relic
In order to test the load-bearing capacity of the ground in Berlin for an immense triumphal arch that the National Socialists were planning in the Tempelhof district,  an equally immense cylinder of solid concrete was erected near the building site in 1941: 14 metres high, 21 metres in diameter, reaching 18 metres down into the earth and weighing 12,000 tonnes, the so-called Schwerbelastungskörper (heavy load-bearing body) stands as a symbol for the megalomania of the Nazi period (address: General-Pape-Strasse 34A).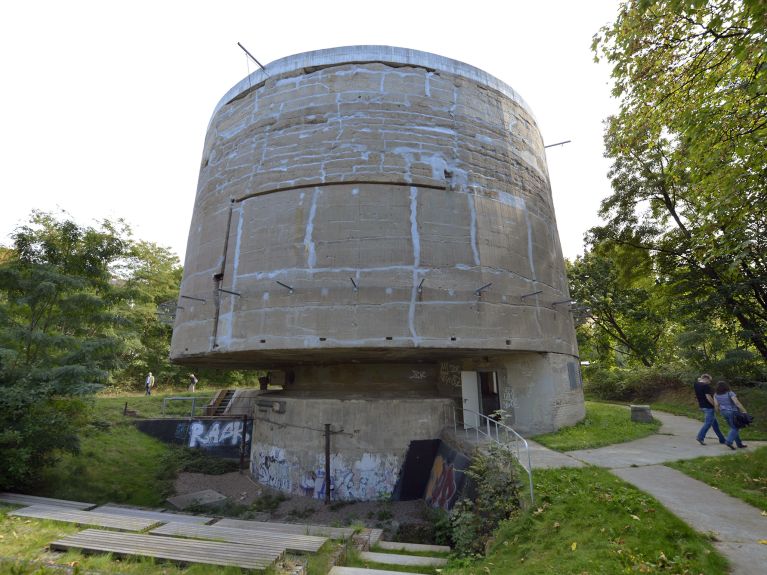 You would like to receive regular information about Germany? Subscribe here: