The museum makers
Humboldt Forum, Senckenberg Museum, Museum Ludwig: Take a look behind the scenes and meet three of the people responsible for major collections.
"It's not just about exhibits here"
Born in East Berlin in 1962, Hartmut Dorgerloh already oversaw the construction of the Humboldt Forum in Berlin as its general director. This universal museum on an island in the River Spree in Berlin's Mitte district is concealed behind the reconstructed facade of the old City Palace. Several museums exhibit in the building, which cost 680 million euros. Exhibits from the Ethnological Museum reignited the debate about art looted during the colonial era. In 1897, British soldiers stole the centuries-old bronze sculptures from Benin in modern-day Nigeria. Restitution is now in Germany's political interests, and the entire collection is to be returned in 2022.
"If we seriously intend to relinquish our interpretive and decision-making sovereignty, we here in Europe cannot decide alone how, when and under which conditions art should be returned", says Dorgerloh, adding that it is not just about exhibits but also "about traumas, about politics, and about reparation."
"We want to be a research museum of the future"
Brigitte Franzen, a cultural scientist who was born in Freiburg in 1966, has been running one of Europe's most important natural history museums since the beginning of 2021: the Senckenberg Museum in Frankfurt. Opened in 1821, the museum is a showcase for the "Senckenberg – Leibniz Institution for Biodiversity and Earth System Research", the largest institution of the Leibniz Association with seven research institutes and three natural history museums. "The Senckenberg research institution as a whole has more than 40 million objects in its possession, and around 21 million in Frankfurt alone", says Franzen.
Her aim is to bring research, exhibitions and society closer together. She describes the museum as a platform and an instrument that can be used by researchers to communicate with the public and to involve them. In her view, this also makes the museum more tangible. It looks like things are getting off to a good start. As Franzen says: "People love the museum!"
"We want to become generally more diverse"
Yilmaz Dziewior, who was born in Bonn in 1964, runs the Museum Ludwig in Cologne and has just had his contract renewed until 2032. The museum is one of the leading European art museums, housing Europe's biggest collection of pop art, one of the most important collections of German expressionism, and the third-largest European Picasso collection. Dziewior's main objective is to become more diverse. In recent years, the collection and the exhibition programme have opened themselves up significantly more to non-European, female and queer perspectives.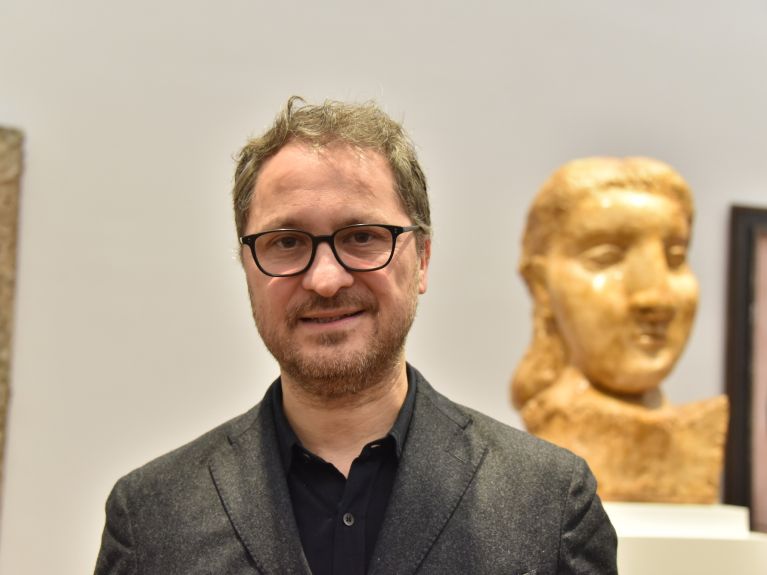 Talking about his origins, the son of a German-Polish mother and a Turkish father says: "It's funny that I'm supposed to be a Turk, and even funnier that I'm supposed to be a Pole. I am utterly German."
You would like to receive regular information about Germany? Subscribe here: