Berlin is everywhere
The Netflix series "The Queen's Gambit" is not set in Berlin, but Berlin plays a number of roles in it. We present a selection of them.
Maren van Treel / 15.12.2020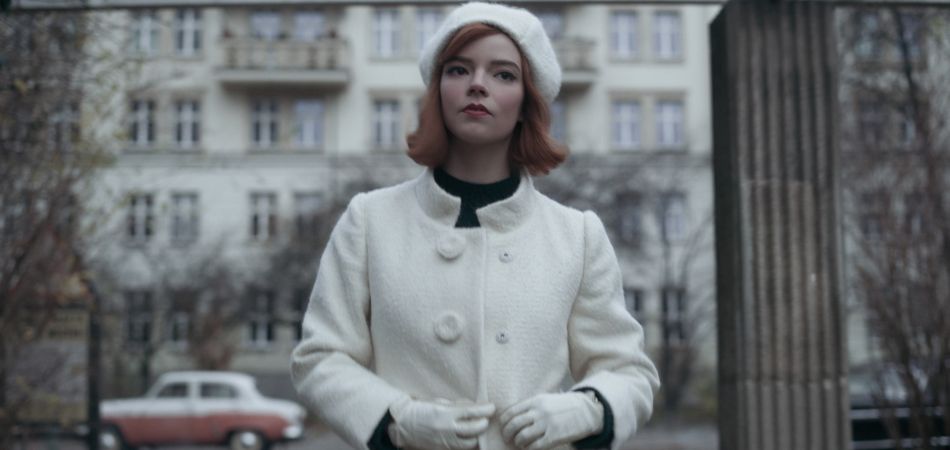 Anyone who knows Berlin well and looks carefully enough will notice that the German capital plays various roles alongside star Anya Taylor-Joy in Netflix's new hit series "The Queen's Gambit". The main character Elisabeth "Beth" Harmon grows up in an orphanage in the USA and becomes a chess prodigy, travels to Paris and Moscow, amongst others, to pursue her career. Between these locations, however, actress Anya Taylor-Joy actually only had to travel a few kilometres – since most of the scenes were filmed in Berlin.
Anya Taylor-Joy travels the world in Berlin
Hence, the filming location for the Ohio US Championship was not St. Andrew's College in Aurora, but rather the Protestant University of Applied Sciences in Berlin. Meanwhile, the foyer of the Friedrichstadt-Palast, known for its spectacular shows as a Berlin revue theatre, stood in for the Aztec Palace Hotel in Mexico, and the Bärensaal of the City of Berlin's Altes Stadthaus, which normally plays host to Berlin's bureaucracy, was given an entirely new role in the series, becoming the location for the 1968 chess championship in Moscow.
Even the elegance of Paris is skilfully captured in Berlin. In the series, the Monbijou Bridge at the Museumsinsel and the Bode Museum both evoke Paris in the late 1960s. And when the protagonist Beth is walking through the streets of Moscow at the very end of the series, she is actually on Karl-Marx-Allee in Berlin.
These are just a few of the many roles Berlin plays in "The Queen's Gambit" and with which the German capital proves just how varied and transformative it can be.