Star Parks in Germany
The "Entdecke DE" series takes you on a tour through Germany, this time to star parks.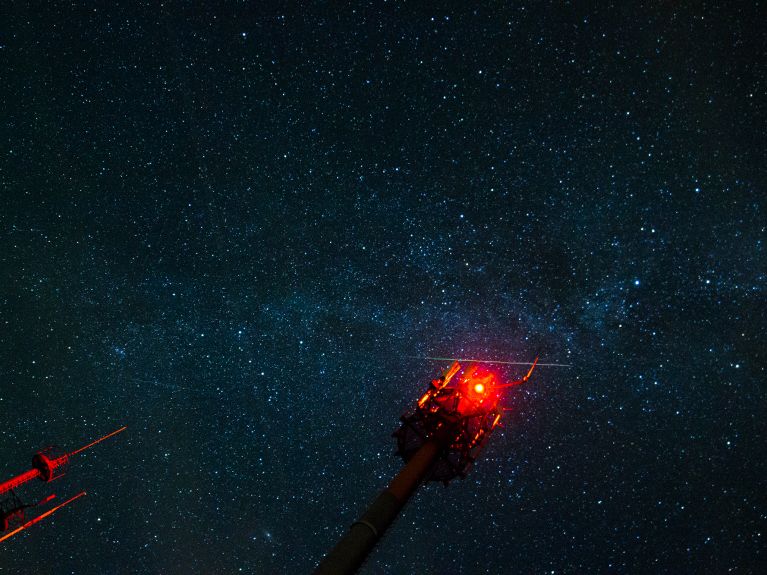 Thousands of stars twinkle in the night sky, nebulae are visible to the naked eye and the white band of the Milky Way stretches right across the firmament. Only a few sites offer such a clear view of an almost natural night sky. Worldwide, the International Dark-Sky Association (IDA) has listed fewer than 40 regions in which artificial light is banned and the dark night sky is protected. There have been three such star parks in Germany since 2014.
Star potential near Berlin
The Naturpark Westhavelland in the state of Brandenburg 70 kilometres west of Berlin was designated Germany's first star park by the IDA. This sparsely populated region is one of the darkest places in Germany, comparable to the desert in Namibia. As well as admiring the Milky Way, stargazers can also observe what is known as the "airglow" here, a weak illumination of upper atmospheric strata. Astronomers regularly meet here and special guided tours are on offer.
www.havelland-tourismus.de/natur/sternenpark-westhavelland
Perfect view of the Milky Way
The Eifel National Park offers an unadulterated view of the spectacular night sky. This protected area in the state of North Rhine-Westphalia lies around 65 kilometres southwest of Cologne. On clear nights, the Milky Way can be seen here with the naked eye. An astronomy workshop by the name of "Stars without Borders" helps visitors experience the starry sky. 
www.nationalpark-eifel.de/go/eifel/german/Willkommen/Sternenpark.html
www.sterne-ohne-grenzen.de/projekte/nationalpark-eifel
The night sky: cultural heritage
In an era in which the night sky is becoming increasingly polluted by light, the UNESCO Biosphere Reserve Rhön is keen to draw attention to the need to protect the night sky as our cultural heritage. Stargazing is thought to be one of the oldest forms of science in human history. This region, which borders the states of Bavaria, Hesse and Thuringia, is particularly well-suited to observing the night sky.
www.lichtverschmutzung.de/seiten/sternenparks.php