Entdecke DE: takes you to the literature city of Leipzig
The Entdecke DE series takes you on a tour of Germany: this time we visit the literature city of Leipzig.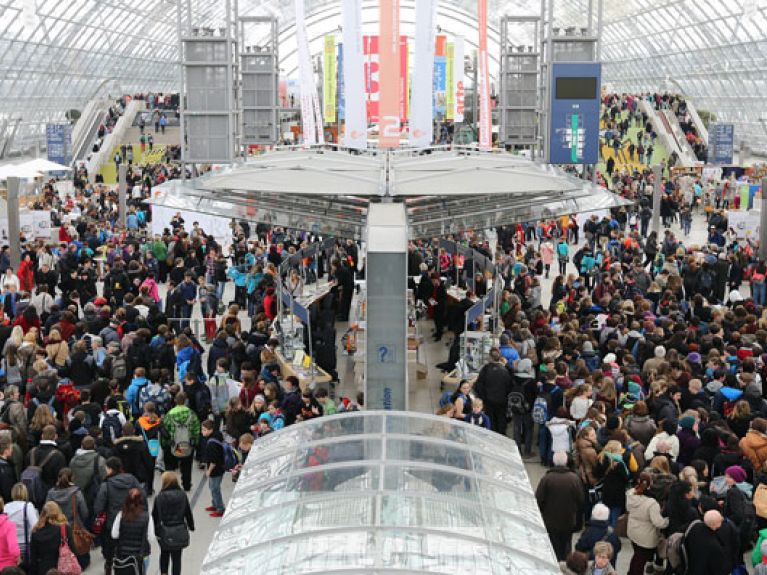 Leipzig is a city of literature, both past and present. It had its first printing shop in 1481, and the idea of exchanging books for money developed here in the 18th century. In 1825, the German Publishers' and Booksellers' Association was founded in Leipzig. The city is home to the German National Library, the Bibliotheca Albertina and the German Institute for Literature. Leipzig also attracts young creative people, because rents are affordable in this big city of Saxony – far more reasonable than Berlin, Hamburg or Munich. Leipzig boasts more than 100 authors and more than 60 publishers. Unusual texts are published here in the literary magazine Edit-Papier, in poet, the magazine published by the Poetenladen, and in the contemporary poetry anthology series Poesiealbum neu published by the Gesellschaft für zeitgenössische Lyrik.
In spring, the annual Leipzig Book Fair is a major highlight and meeting place for book lovers. 150,000 publishers, writers, journalists and readers gather here. And the whole city celebrates the diversity of literature with Leipzig Reads, Europe's biggest festival of literature. With map in hand, visitors can enjoy a different kind of sightseeing tour: banks, coffee bars, schools and galleries invite the general public to readings and exhibitions. Events are held in the splendid buildings of the city centre, on the Kulturmeile in the Südvorstadt district or in the now popular districts of Plagwitz and Lindenau in the west of the city.
After the reading a beer on the Karli
And after the reading, you can drink a cool cocktail in the chic Barfussgässchen, or a beer in one of the alternative-scene pubs on the Karli (Karl Liebknecht Strasse). The sought-after discos and bars in the west of the city are disguised during the daytime, maybe as studios or bicycle shops. Leipzig is reinventing itself, but still remains a centuries-old cradle of culture.
© www.deutschland.de