The Dresden phenomenon
Dresden is world-famous for its ancient architectural splendour and attracts young people as well.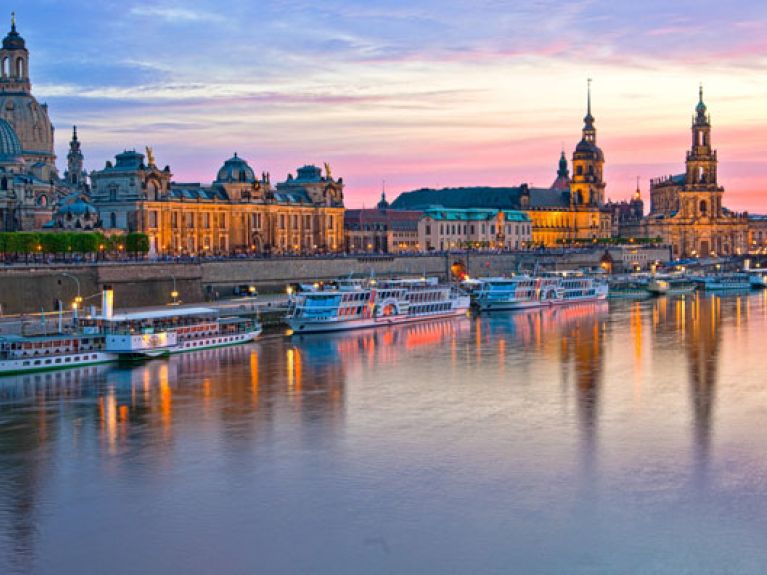 Benjamin Biedlingmaier looks very happy, even though he has been standing in the kitchen again from ten in the morning until late at night. He says, after all it is his profession. But he loves it and all that goes with it, including the hard work. He deservedly became the youngest star chef in Saxony with his heavenly creations and was voted Rising Star of the Year by Der Feinschmecker magazine. At 27 years of age, this makes the young man who came from the island of Sylt to Dresden in 2013 to take over as chef de cuisine in the restaurant at the Hotel Bülow Palais, a further impressive example of the amazing Dresden phenomenon: the youthfulness of the city that is world-famous for ancient architectural splendour with its breath-taking baroque complex of the Zwinger palace, the Frauenkirche church, the Semper Opera House and Brühl's Terrace.
Dresden seems to have a special attraction for young people. It is understandable, especially because of the romantic banks of the river Elbe, the lush Grand Garden and the endless possibilities for leisure and sports activities in nearby Saxon Switzerland. Then there are the many popular pubs and music clubs in the Neustadt district, the epicentre of alternative culture. However, the area is not 'new' at all. It has many wonderful old blocks of buildings, making it one of the most sought-after residential areas, especially among students from the city's nine universities. The great scope for freedom in the open spaces and the lively cultural landscape add to the reasons why young people from around the world are so attracted to Dresden. They include people like the exceptionally talented American dancer Courtney Richardson, who has been a soloist at the prestigious Semper Opera House since 2013, or the young baritone Zachary Nelson, who came to Dresden from Philadelphia. Young Dresden also includes a wealth of children, because it is the undisputed leader with the highest number of births among Germany's 15 major cities.
And last, but not least, there is perhaps the best opportunity to feel young at heart, even at the age of 80. When the famous Semper Opera Ball takes place, thousands of people take their partners on the forecourt for the Swan Lake waltz against the stunning baroque backdrop. This is when Dresden demonstrates its ability to do something no other city can do: it makes its visitors almost float with pleasure.