The Rhine at the Bundeskunsthalle
The exhibition The Rhine at the Bundeskunsthalle in Bonn takes visitors on a journey down this legendary European river.
21.11.2016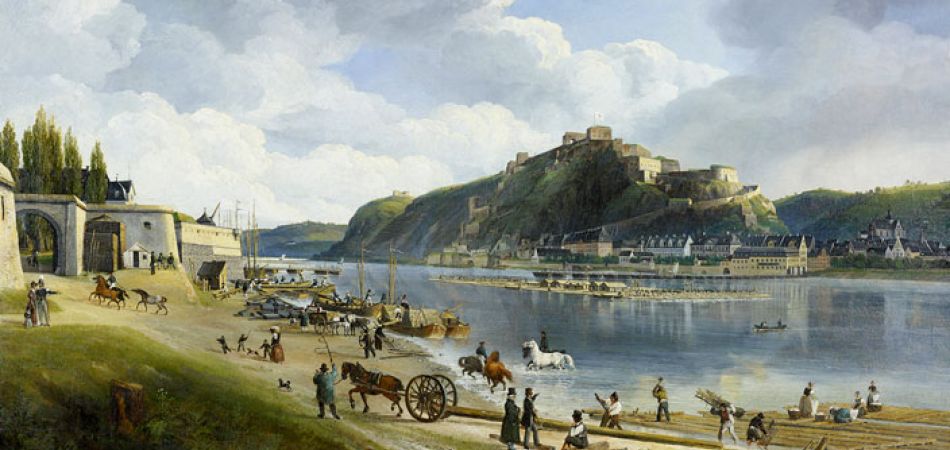 "The whole history of Europe lies in this river", said the French writer Victor Hugo. And often rivers do play a major role in the social and economic development of entire regions. They transport people, goods, knowledge and stories. Their banks were formerly the sites of the first settlements for new cities.
Of course, rivers also often mark borders. The Rhine separated the territory of the Romans and the Germanic tribes, and later Germans and Frenchmen fought for power over the river. All these various aspects of this European river are taken up in an exhibition at the Bundeskunsthalle in Bonn: The Rhine – the Biography of a European River. It shows more than 300 exhibits from such diverse artists as William Turner, Max Ernst, Anselm Kiefer and Andreas Gursky. In addition to painting and photography, it leads us through 2,000 years of European cultural history.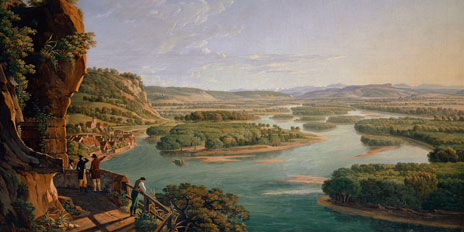 Fairy tales and legends
Because the Rhine is also known as a place of fairy tales and legends, the exhibition includes an extensive programme for children and families, featuring readings and treasure hunts. There are princesses, dragon slayers and wizards: the Rhine as a river of legends.
Showing at the same time in the LVR-Landesmuseum in Bonn is the exhibition The Flow of Pictures. The Rhine and Photography. Works by more than 60 photographers from various European countries are on display, not only contemporary pictures but also photographs from the nineteenth century. There was plenty for the curators to choose from. The German myth of the Rhine has of course always been a favourite motif.