"Also a war against culture"
Established in Germany, the Network for the Protection of Cultural Property in Ukraine is engaged in efforts to preserve the country's cultural heritage, which is threatened by the war.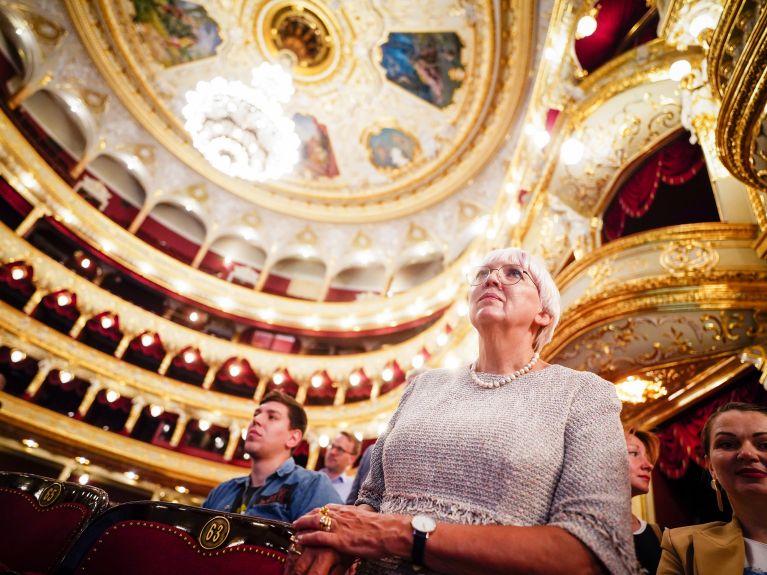 Ukraine is home to more than 400 museums and 3,000 cultural sites, including seven World Heritage sites. Quite a few of them have already been destroyed or damaged since the start of the Russian war of aggression in February. Together with Germany's Federal Foreign Office, Claudia Roth, the federal government commissioner for culture and the media, launched the Network for the Protection of Cultural Property in Ukraine in March 2022 with a view to preserving the country's cultural heritage.
When Roth visited the Black Sea port city of Odessa in June, she stressed how important this protection was: "This war is also a war against culture, against the culture of democracy." In view of the Russian attacks, what Roth already said last summer is still just as valid now at the end of 2022: "It is about attacking the cultural identity of Ukraine."
Attack on humanity
The Ukrainian art historian Olena Balun has been coordinating the network's activities since April. She has been living in Berlin since 2004, more than 1,000 kilometres from Kyiv. She is convinced that "culture is what makes life worth living". She says that art and culture are the things "that make us human." After nearly ten months of war in her homeland her sober conclusion is that:  "The massive attacks since the start of October show that essentially nothing is safe any longer". It is a question of constantly reacting to the situation, she explains.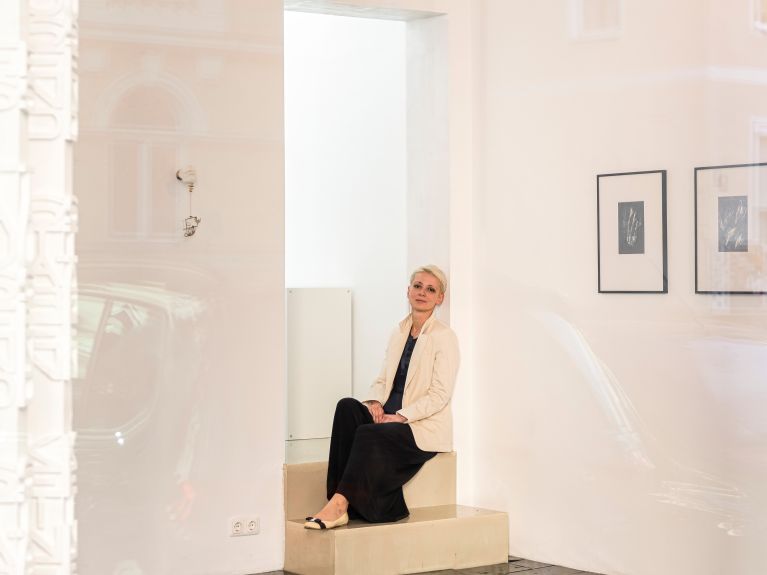 She has been trying for months to provide concrete help. Among other things, she coordinates the transport of aid supplies that are purchased in Germany and taken to museums, libraries and other cultural institutions in Ukraine. Besides packaging material such as bubble wrap and special types of fire extinguishers, what is needed above all at present are generators for electricity and air-conditioning equipment. "They are driven by lorry from our warehouse in Berlin to collection points in Ukraine, where museums can arrange for their own vehicles to pick them up," explains Balun, adding that she has a lot of respect for the drivers who take them right up to the front line.
The problems involved in protecting artworks
In Ukraine, volunteers protect everything from the smallest collections to entire cultural sites against the missiles. Monuments for example are protected using sandbags that are fixed into place with boards so that they do not burst if they get wet. Oriented strand boards and other materials are used to provide museums with structural protection against shock waves. Many cultural assets have already been moved to the west of the country or hidden in storage rooms. However, the latter are overfilled and not suitable for long-term storage. "The artworks are also at risk from the fact that mould can spread under the current conditions," says Balun. "Natural history collections in particular are extremely sensitive to humidity and pests." She also receives help from German museums. She recently had a conversation with the German Historical Museum, for example.
Besides humidity, however, the winter poses further challenges for the helpers. Power and water are not available everywhere, and below-zero temperatures and snow are hampering the work. What is more, many museum employees have already fled their homeland to escape the war. "A museum director asked us: 
Cultural legacy for eternity
Three software engineers from Lviv opted for a technical means of protecting cultural treasures. Using laser scanners, they created 3D models of historical buildings. "We have lived here our whole lives. The city teaches us to appreciate our historic and architectural legacy," the engineers explain, talking about their hometown. When war broke out, they launched the #SaveUkrainianHeritage project. "The aim is to preserve Ukraine's architectural and artistic heritage in the virtual domain and to protect our historical memory from the ravages of time." They have digitised 40 Ukrainian cultural heritage sites since March. If the worst comes to the worst, they can at least then be used for restoration and research purposes.