Painting – Now!
Are they art stars of tomorrow? Four cities show how young artists are rethinking painting.
16.10.2019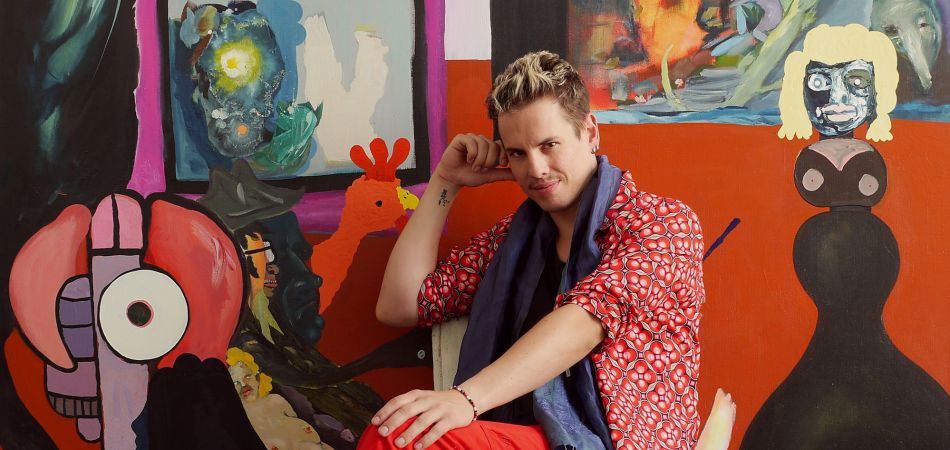 Ms Schäfer, you are a member of the team of curators for NOW! Painting in Germany Today. What is so special about the exhibition?
The exhibition project is special, because the Kunstmuseum Bonn, the Kunstsammlungen Chemnitz and the Museum Wiesbaden are combining their efforts to discover the current status of painting. The aim of all three institutions, along with the Deichtorhallen in Hamburg, which will take on the joint exhibition in February 2020, is as follows: they have chosen a selection of 53 positions in art to provide a valid cross section of present-day young painting created by artists who were born in the late 1980s or later. The artists are simultaneously represented with around three to five paintings at each venue, followed by a combined show in Hamburg.
Where do the chosen artists come from?
There are numerous artists from countries, such as the USA, Sweden, South Korea, Poland, Italy or Iran, who have studied art in Germany. In the meantime, some of them have gained international recognition, live and work in New York or Copenhagen, or are being invited for travel and artist-in-residence grants abroad.
What characterizes the current young painting scene in Germany?
While we were on the lookout for young artists, the team of curators discovered how lively and diverse the current painting scene is. Some of the artists' positions open up narratives with their paintings, while others respond to powerful, established positions and formulate a fresh, contemporary counter-question, or offer answers.
The artists are driven by a strong passion and fascination for painting as a medium.
Lea Schäfer, curator
The exhibition is dedicated exclusively to painting. What kind of status does this medium have among young artists?
As a medium, painting has experienced more positive and negative attributions than any other medium. That's a result of its huge tradition. There has always been painting. We're happy to have collected the very latest works of the past two years from studios throughout Germany and brought them into the museums.
What is your impression? Are young artists more interested in gaining recognition through their works, or do they paint mainly out of passion?
The exhibition shows that all 53 artists are driven by a strong passion and fascination for painting as a medium. Motives that extend beyond this fascination are as varied as the artists' personalities in their studios, where we got to know them during the project. Many of them have a bread-and-butter job in addition to their painting. In this case hopes for success are high, so that they can dedicate themselves to art completely.
You would like to receive regular information about Germany?
Subscribe here: