"The two faces of human beings"
Expressive and vibrant: At just 21 years of age, Leon Löwentraut is the most sought-after young artist in Germany.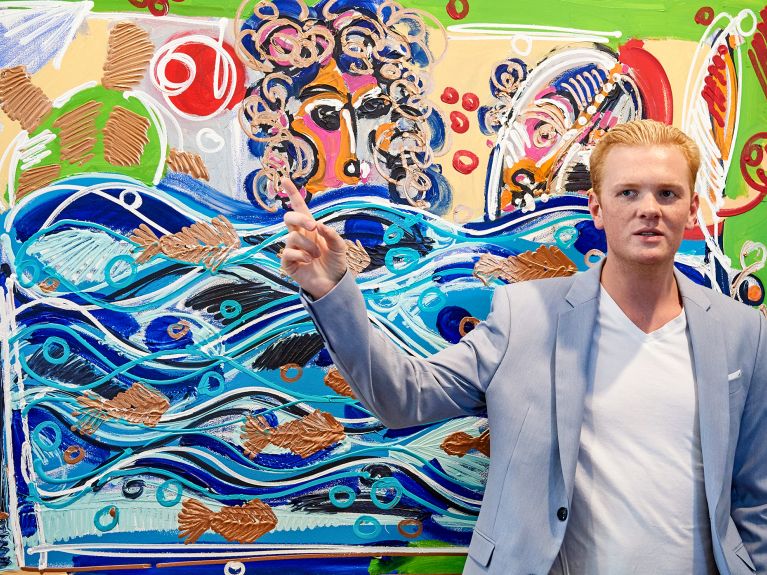 His abstract paintings fascinate art lovers around the globe. Born in 1998 in the Rhineland, Leon Löwentraut has been painting since he was seven years old. His exhibitions in New York, Basel, Singapore and Saint Petersburg brought him international recognition. In 2017 even UNESCO contacted him. He painted 17 pictures for the organization on the international community's 17 sustainable development goals. As part of the campaign, the art exhibition #Art4GlobalGoals will be on tour around the world until 2030.
How do you work, and how would you describe your art? Do you work on recurring themes?
It's 10 pm. The canvass is lying flat on the floor of my studio. I'm listening to loud music, especially rap, classical, soul. And then I start painting, sometimes throughout the night. The result of my work? The media describe my paintings as being expressive-abstract with powerful colours.
On the second part of your question: in the campaign #Art4GlobalGoals I focused my paintings intensely on key issues concerning the future of our planet. In my picture cycle Different Minds, the theme is the two faces of human beings.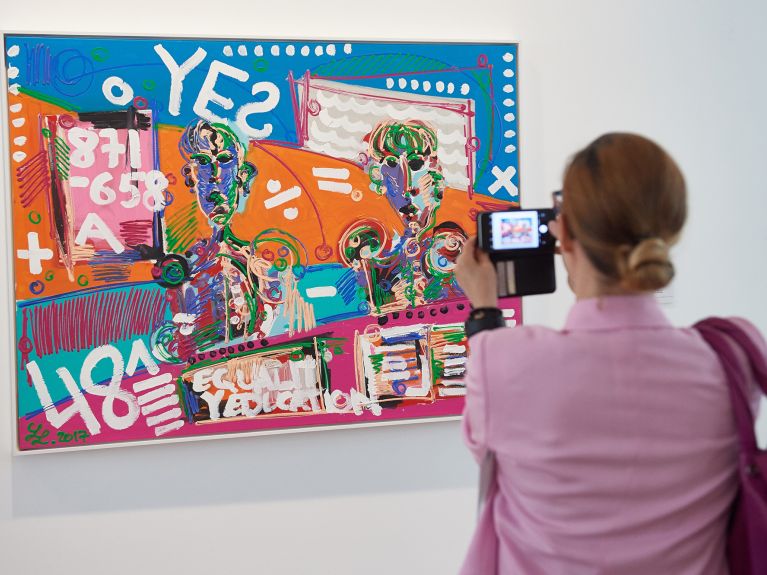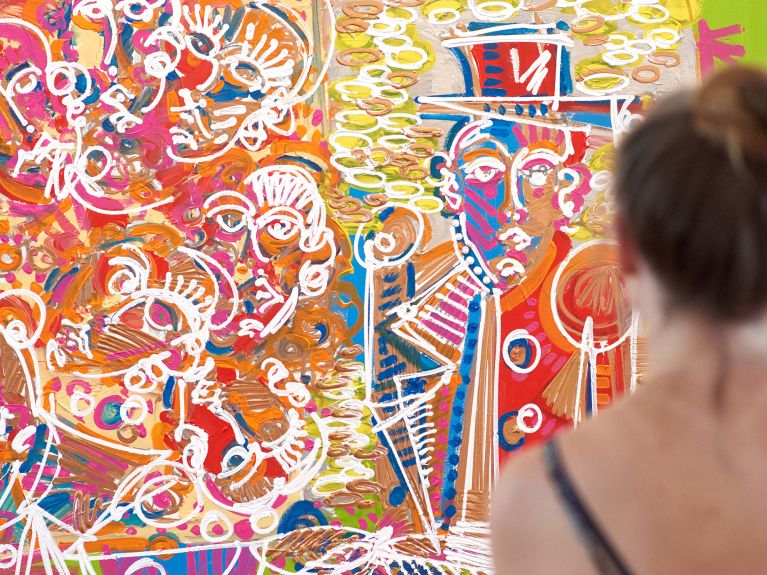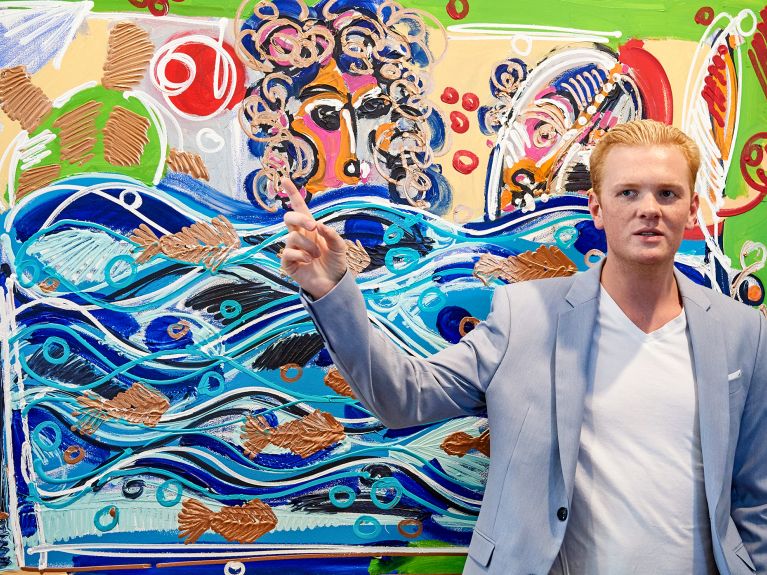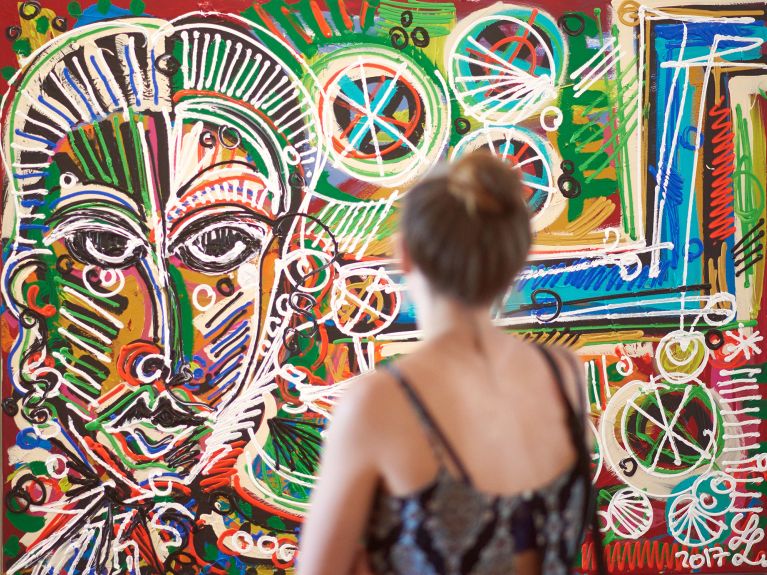 Do artists of your generation automatically include an element of self-staging in the social media? And does this diminish the magic of art to a certain extent?
For me it's very important to reach as many people as possible. In fact, I think that's one of art's basic tasks. The social networks offer an opportunity for this, as well as enabling exchanges with people interested in art. This doesn't diminish art, but propagates and promotes it.
Using this very direct, frank and genuine source of information, for my art and for myself, is very important to me.
Do you belong to a new generation of artists who are taking success into their own hands?
Successful artists have always taken their success into their own hands.
You have a point there, but shouldn't young artists in Germany be promoted more strongly?
If you're successful as an artist, promotion comes by itself. Until then, you're on your own.
How important is recognition in the art scene to you?
Every artist enjoys recognition. But I also think criticism is important – to keep you moving forward.