Art as protest
Protest against gentrification, climate change and racism: Three art projects expressing dissent.
The parasitic penthouse: House occupation as a protest against gentrification
"Maximum freedom" is promised in a video on a real estate portal advertising the "Penthaus à la Parasit". The house 3.6 square metres small with a purchase price of 34,150 euros. It isn't a serious offer. Jakob Wirth and his creative colleague Alexander Zakharov constructed the penthouse as an art object on a rooftop in Berlin-Mitte a few days ago.
It can be seen as a form of protest, against rocketing rents that are pushing socially underprivileged tenants into the periphery. The penthouse spotlights the rooftops as the last remaining free spaces in the densely populated city. It sits like a parasite on top of another building – without asking permission. But this minimalist home can disappear at any moment, if somebody calls the police.
#Art-4-Future: Photo installations against climate change
When the Hamburg photographer Barbara Dombrowski became a mum, she began working on the issue of climate change. She portrayed members of indigenous peoples in East Greenland and in the Amazon rainforest. After that came the Gobi desert, Tanzania and Kiribati. Five places that stand for the five continents, and where the drastic consequences of climate change are clearly visible.
That is why Barbara Dombrowski calls her art #Art-4-Future. "Art can bridge a gap between science and the broader public," says the photographer. She consciously avoids photographing disasters. Instead she depicts stunning, vast landscapes and combines them with portraits of beautiful, proud people.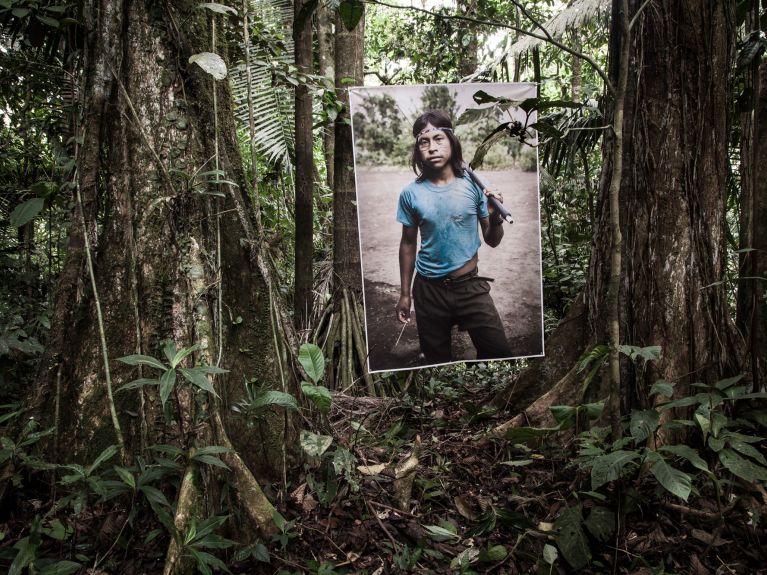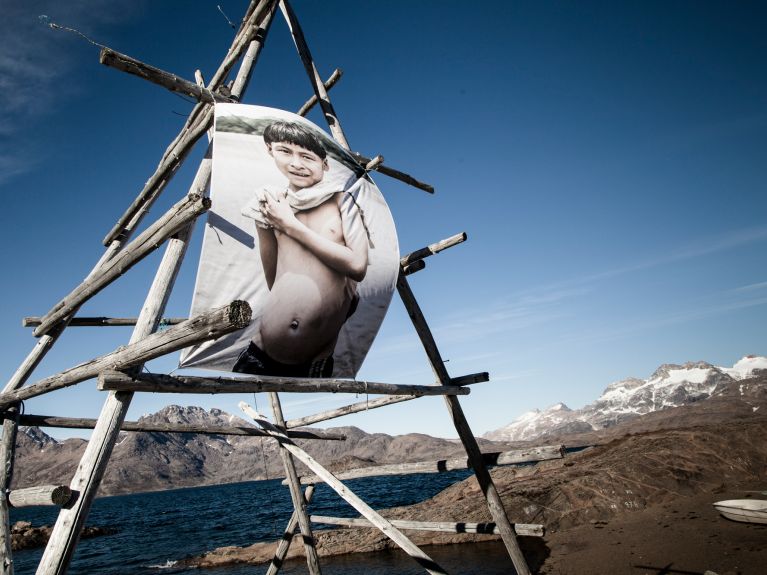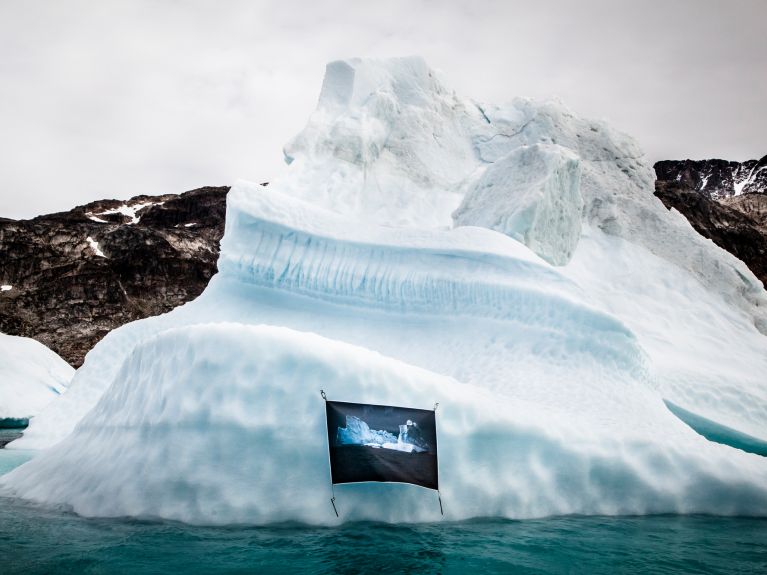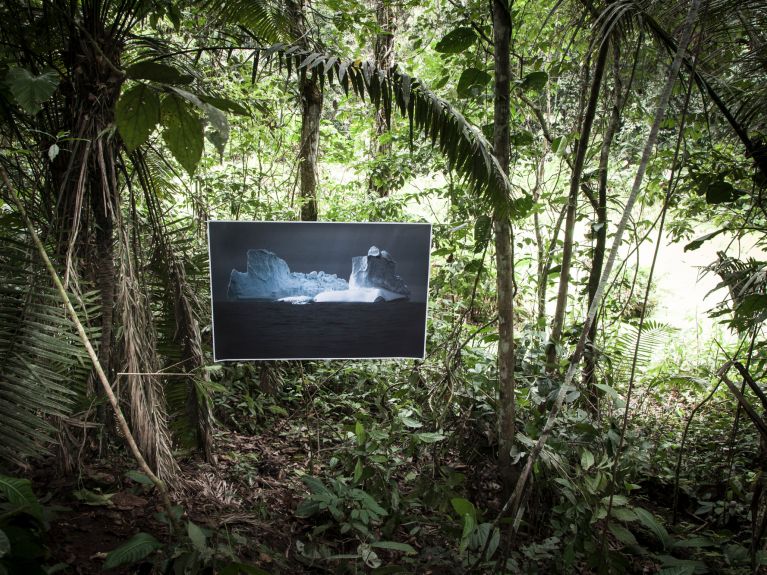 Exposing underlying structures: Painting against everyday racism
"Do you speak African?" This is just one of the many superficial comments that Joséphine Sagna has had to listen to. The 30-year-old artist from Hamburg collected racial statements for an exhibition and pinned them on the wall. "Sometimes, the only thing to do is laugh," she says, but quickly turns serious again. Her expressive oil and acrylic paintings, combined with such statements, want to bring attention to "structural, underlying racism".
Joséphine Sagna was born in South Germany, but because her father comes from Senegal, her skin is darker and her hair is curlier that that of many other Germans. Her confrontation with issues of identity as a woman of colour is the main focus of her creative work. She paints strong women in self-assured poses with a vivid spectrum of colours.