Forum for the global energy transition
The 9th Berlin Energy Transition Dialogue (BETD23) will be taking place on 28 and 29 March. We present key information about the conference.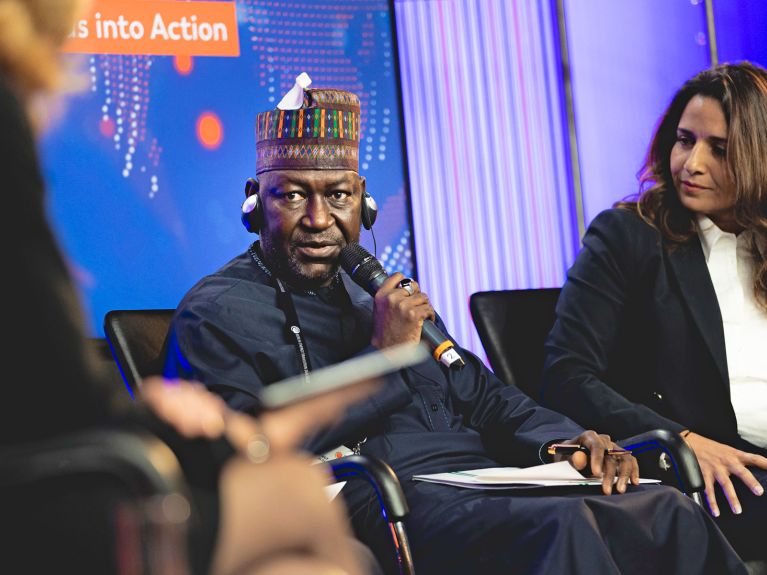 The IPCC's latest assessment report makes it quite clear: if we want to keep the impacts of climate change at a tolerable level, rapid action is crucial. By the middle of this century at the latest, the entire world will have to become climate-neutral, experts say. In view of current figures, which still show that global emissions are rising, this will be quite a challenge.
Whether the world achieves this goal will depend above all on how successful states around the world are at coordinating action with one another, given their respective circumstances. This in turn requires intensive exchange – not only at the political but also at the economic and societal levels.
Over 2,000 participants from 90 countries
In this context, the Berlin Energy Transition Dialogue (BETD) has an important role to play as a forum for shaping the global energy transition. Since 2015, the German government has been inviting experts from all over the world to engage in exchange, strengthen partnerships and develop strategies. The intention is to work together to advance the necessary phase-out of fossil energies and establish alternative supply structures.
The event has evolved to become one of the biggest international dialogue forums on climate change. Each spring, over 2,000 participants from more than 90 countries, including 50 foreign and energy ministers and secretaries of state, as well as more than 100 high-ranking speakers, arrive in Berlin to attend the BETD. Between meetings, the so-called Green Sofa travels around the world, offering politicians, entrepreneurs and climate activists the opportunity to express their views on the energy transition. During the more than 40 stops it has so far made in 19 countries worldwide, the Green Sofa has welcomed and interviewed around 1,000 people.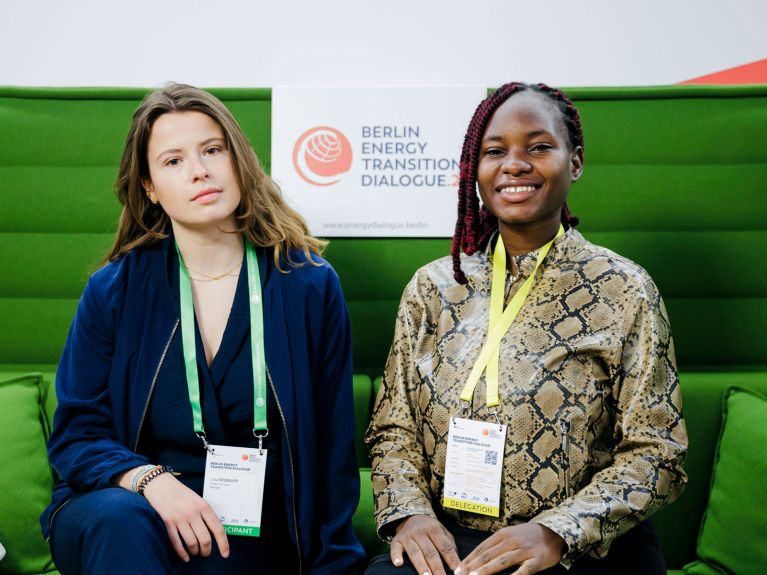 Praise for Germany's dynamism in the climate transition
While the meeting in March 2022 was still dominated by the shock over Russia's war of aggression against Ukraine and the debate there focused on global energy supply, the upcoming Berlin Energy Transition Dialogue (BETD23) on 28 and 29 March under the banner "Energiewende – Securing a Green Future", will already be able to build on the initial effects of successful energy policy measures.
After all, Germany is greatly admired, also from an international perspective, for the dynamism with which it is now implementing the energy transition, having long been regarded as overly hesitant about phasing out fossil energies. Germany's per capita carbon footprint is still comparatively high, however. At the same time, the "new German speed" in implementing the energy transition, to which Chancellor Olaf Scholz referred during his January 2023 speech in Davos, is certainly attracting attention. In a recent analysis, the UK's Economist magazine for instance praised how the approval procedures for expanding power grids were being accelerated and the fact that tenders for onshore wind farms in Germany had doubled in number.
Strengthening international energy partnerships
One important objective of the BETD is to strengthen international energy partnerships. German companies and universities are already cooperating in this area with more than 20 countries. For the government representatives of other countries, the programme offered during Berlin Energy Week (27 to 31 March) is therefore of particular interest, as it frames the conference with a variety of side events: everything from guided tours and government pitches to discussions that provide an opportunity to engage in an exchange with experts from Germany's energy sector about concrete legal and economic questions.
Emphasis on green hydrogen and a socially just climate transition
One topic which will be emphasised once again this year is collaboration in the field of green hydrogen production. Other subjects for discussion will include how to reconcile climate neutrality with supply security, and how to ensure a just climate transition, above all in countries of the Global South. Furthermore, a number of panel discussions will look at the challenges and opportunities for industry when it comes to developing and applying innovative technologies and business models for renewable energies. The role science plays in providing data, findings and solutions will likewise be raised. The question of how civil society can be involved in raising awareness, commitment and empowerment with respect to a sustainable energy future will also be on the agenda.
The BETD23 will be opened on 28 March by Foreign Minister Annalena Baerbock, with Economics Minister Robert Habeck and Development Minister Svenja Schulze due to speak on the second day. Kenyan President William Ruto is the foreign head of government at the conference.
Further information about the programme, speakers and registration can be found here: www.energydialogue.berlin