German initiative for green centres
Germany supports the global fight against hunger – with, among other things, centres for sustainable innovations in agriculture and the food industry.
14.01.2015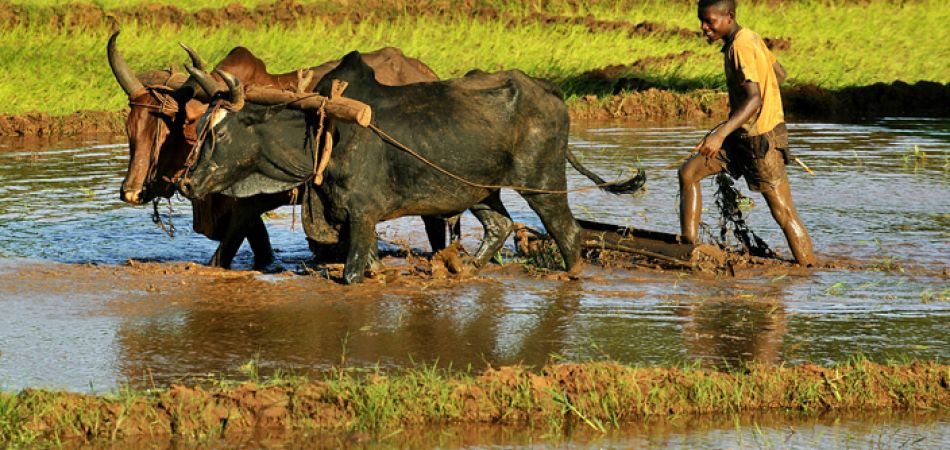 With the special initiative "A World without Hunger", Germany is focussing on agriculture and rural development to ensure the supply of food for the growing world population in a sustainable manner. To this end, the Federal Ministry for Economic Cooperation and Development (BMZ) has increased its funding to 1.4 billion euros in 2015. This is roughly 20 per cent of the BMZ's total budget. Experts consider the potential of agriculture especially in Africa to be significant. In Africa the average crop yield is only 0.5 to 1.5 tons of grain per hectare; in Germany 5 to 8 tons – ten times more, as the BMZ emphasizes. Lest a potential yield increase is realised at the cost of nature and the environment, Germany is campaigning for innovations in the agricultural and food sectors: "producing more with less". To put modern agricultural knowledge into practice, Germany wants to establish at least ten green innovation centres together with regional partners, especially in Africa.
Starting with Mali
The green centre in Mali, which Federal Minister Gerd Müller opened in spring 2014, is the first of ten innovation centres around the world. Other locations are under consideration, including sites in Ethiopia, Kenya, Zambia and Togo. The centres are intended to promote training and advanced training, and in addition to the transmission of modern knowledge they will also have traditional regional knowledge on their agenda. The aim is to enable "networked learning and experience". Not only government agencies but also NGOs, industry, associations and scientific institutions will take part in the project.
Global Forum for Food and Agriculture, 15 to 17 January 2015 in Berlin
www.deutschland.de