Model regions for the world
UNESCO biosphere reserves stand for sustainable development. Find out here what distinguishes these areas in Germany and worldwide.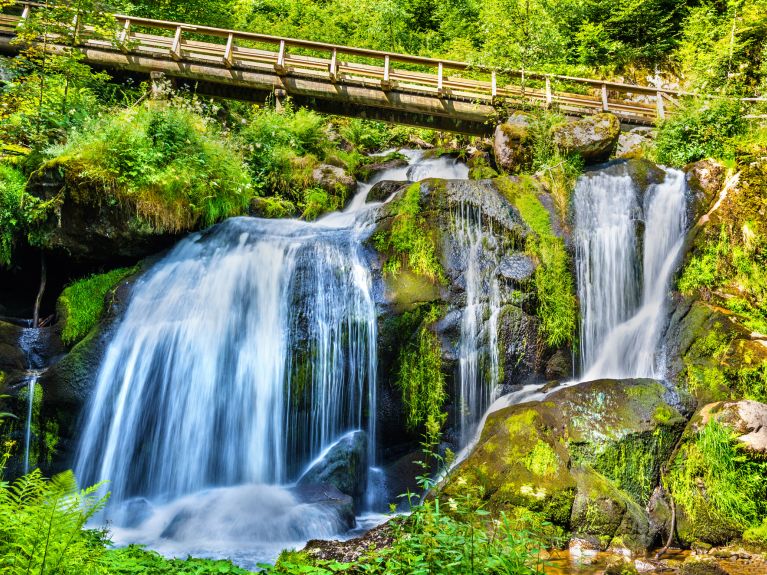 The Black Forest or the Wadden Sea in Germany, the Gobi Desert in Mongolia and Yellowstone National Park in the USA are among more than 700 UNESCO biosphere reserves worldwide. However, regarding these areas simply as nature reserves falls far short of the mark: first and foremost, they aim to be model regions for sustainable development. "Biosphere reserves represent a paradigm shift: nature conservation with and by people," explains the German Commission for UNESCO.
How many biosphere reserves are there?
UNESCO currently has 727 biosphere reserves in 131 countries worldwide, including 16 in Germany. The German reserves cover about three percent of the Federal Republic's total land area. They include regions as diverse as the Elbe River Landscape, which spans five federal states, the German-French biosphere reserve Vosges du Nord/Pfälzerwald and the Rhön. Because of its function as a role model for sustainable development, the Mittelgebirge region (Central Uplands) is probably Germany's best-known biosphere reserve worldwide.
What makes biosphere reserves special?
On the one hand, they represent particular types of landscape, but the decisive factor is the relationship between humans and the environment. UNESCO therefore attaches great importance to the local population's support for sustainable development. The consequences are clearly visible: there is a great deal of organic farming in these areas, local businesses work closely together, and holidaymakers find many opportunities to enjoy sustainable tourism.
How important is global cooperation?
The global exchange of information, e.g. through international partnerships, is key to the programme. As model regions for sustainable development, biosphere reserves are also regarded worldwide as an important instrument of the United Nations' 2030 Agenda. In 2015, with this agenda, the global community set itself 17 goals for socially, economically and ecologically sustainable development.
You would like to receive regular information about Germany? Subscribe here: